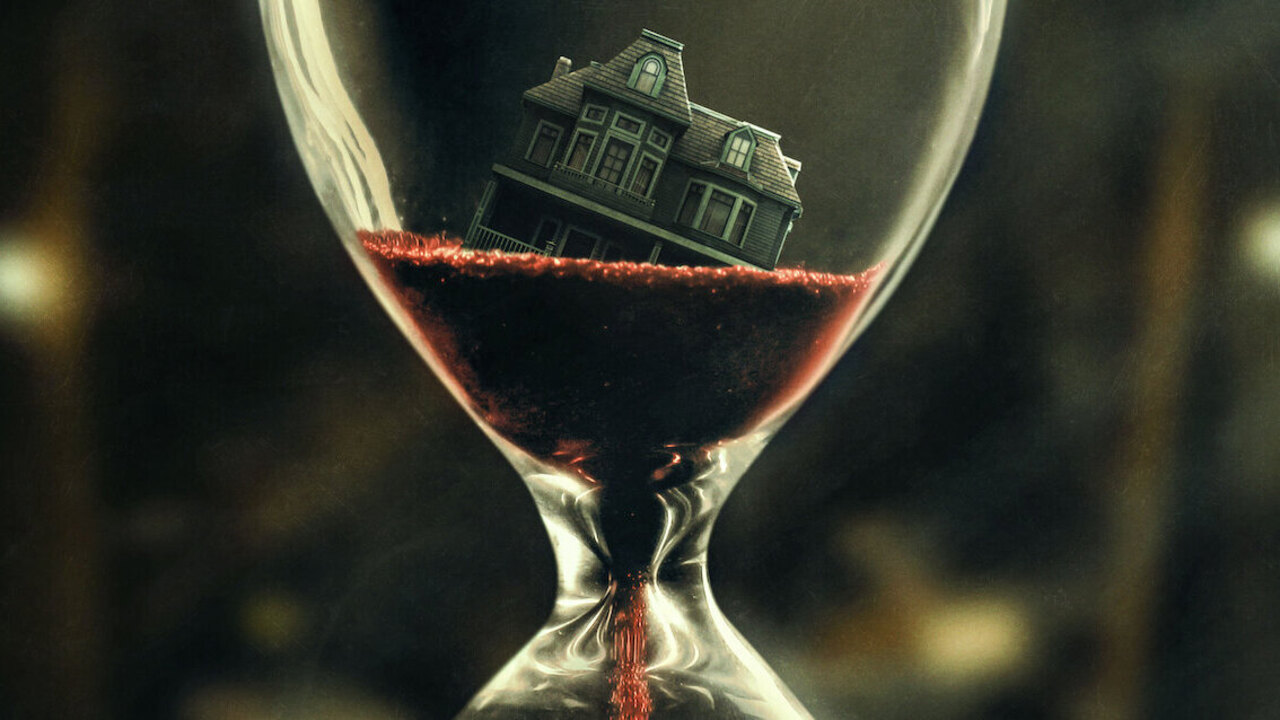 Here's what I wrote in my review of Midnight Mass: "If The Haunting of Hill House took on grief and The Haunting of Bly Manor portrayed unrequited love as a form of horror, then Mike Flanagan's new miniseries Midnight Mass finds horror in religion." After covering all those areas, Flanagan chose grief for The Midnight Club, and in The Fall of the House of Usher, he selected sin as his new subject. But from within this central theme, many other things come to the foreground, like patriarchy, feminism, greed, loyalty, betrayal, parental pressure, and the shenanigans of the dirty rich people. The (sub)text this time is not very strong. Hill House, Bly Manor, and Midnight Mass expressed themselves so passionately that the experience became visceral. The Midnight Club struggled to maintain balance because it was perceived with a second season in mind. Flanagan was more interested in expanding the story than telling it in a satisfying manner.

Thankfully, he returns to his limited series roots and gives us a complete account of what led to the fall of the House of Usher. It's just that he's unable to sustain the momentum. Episodes 4 to 6 can be a drag because the images appear feeble. They simply do their jobs without thrumming with fervor. Moreover, there is not enough energy in the visuals, which are all about pushing wealthy people towards madness. Roderick's (Bruce Greenwood) kids are used as easy targets to inform us that rich kids are mostly spoiled, broken, and do drugs. They are killed one by one, and you merely wait and see how they will be murdered. Roderick's children have a bland personality, and their personal and professional space is joyless. It's all intentional, but that doesn't cover up the fact that what you observe on the screen feels as uninteresting as these characters.

Everyone is a cliché, and this, again, is intentional. At one point in the series, a young Madeline (Willa Fitzgerald) looks at Annabel Lee (Katie Parker) and realizes she is actually like one of those meek housewives who normally exist in the films. Flanagan embraces stereotypes, which is why he gives us characters like Frederick (Henry Thomas) and Leo (Rahul Kohli). These two almost comically exaggerate their gestures, and the latter even breaks down the walls with Thor's hammer. What prevents these clichés from falling apart is the performances. The actors infuse credibility into their roles, and like a young Madeline, you, too, think such people do exist in real life.

The most fascinating experiments are done with jump scares, and Flanagan has done some of his best work in this area in The Fall of the House of Usher. Some of the scares are handled in a traditional manner (slow pans/blurred figures in the background followed by a loud noise). But the most impressive ones just come out of nowhere, like during that scene where a body falls down in the middle of a confession. These jump scares come across like a disease that hits you without warning. This seems apt, considering these people are not so different from sick patients. They experience hallucinations, and one of them is literally injured. However, some of the "big" scary moments fall flat. We hear about animal cruelty before a woman meets her maker, and this message makes the image-heavy and dilutes its effect (the words undercut the chilly atmosphere). Then there is the abovementioned scene with Thor's hammer, which wants to be funny and also show someone's insanity, and the results are confusing at best.

There are moments when Roderick recites a poem, and these poetic lines feel absurd because this man doesn't look like someone who could be into literature. Listen to the conversations between Roderick's children, and you will instantly figure out the twist regarding an informer. What's more, a lawyer hands over a phone to someone to crack the password but never inquires about it later. When Roderick tells Auguste (Carl Lumbly) that his mother is standing behind him, and he refuses to take a look, you wonder if this setup will have a creepy payoff in the end. But the show does nothing with this information.

But when The Fall of the House of Usher works, it underlines why Flanagan is one of the most exciting directors in the horror genre. Just see what he has done with the title. It leaves a significant impact on us because it arrives just after the demise of Roderick's children. You really sense that the house is falling apart. Flanagan has an ear for crafting solid dialogues, and he gives us a wonderful monologue about lemons. A horrifying scene involving sprinklers makes the famous prom sequence from Carrie appear like a warm bath (the characters desire flesh, so they are reduced to flesh). It's so effective that other death scenes simply fail to live up to its power. But I was not expecting a "clown mask on a dying face" to be so emotional. Flanagan really knows how and when to bring up intense sentiments.

Verna (Carla Gugino) mentions that she likes symmetry, and The Fall of the House of Usher is packed with symmetrical moments. A boss says to a young Roderick (Zach Gilford) that every employee in his company is like a single unit, and they should all say, "Sir, yes sir." The older Roderick says something similar to his children. A dead woman wakes up and chokes a man in the beginning, and this is exactly what occurs during the climax. A man is given poison through a drink, and his killer is eliminated in the same manner. The Fall of the House of Usher might not be anywhere close to Hill House, Bly Manor, and Midnight Mass, and it could have been better if it hadn't packed in so much stuff. But Flanagan's storytelling style is so clean and comprehensible that the complex themes never get muddled. He wants his horror to be mature, and even when his efforts don't yield great rewards, his ambitions plant the seeds of respect and admiration in your hearts.

Final Score- [7/10]
Reviewed by - Vikas Yadav
Follow @vikasonorous on Twitter
Publisher at Midgard Times