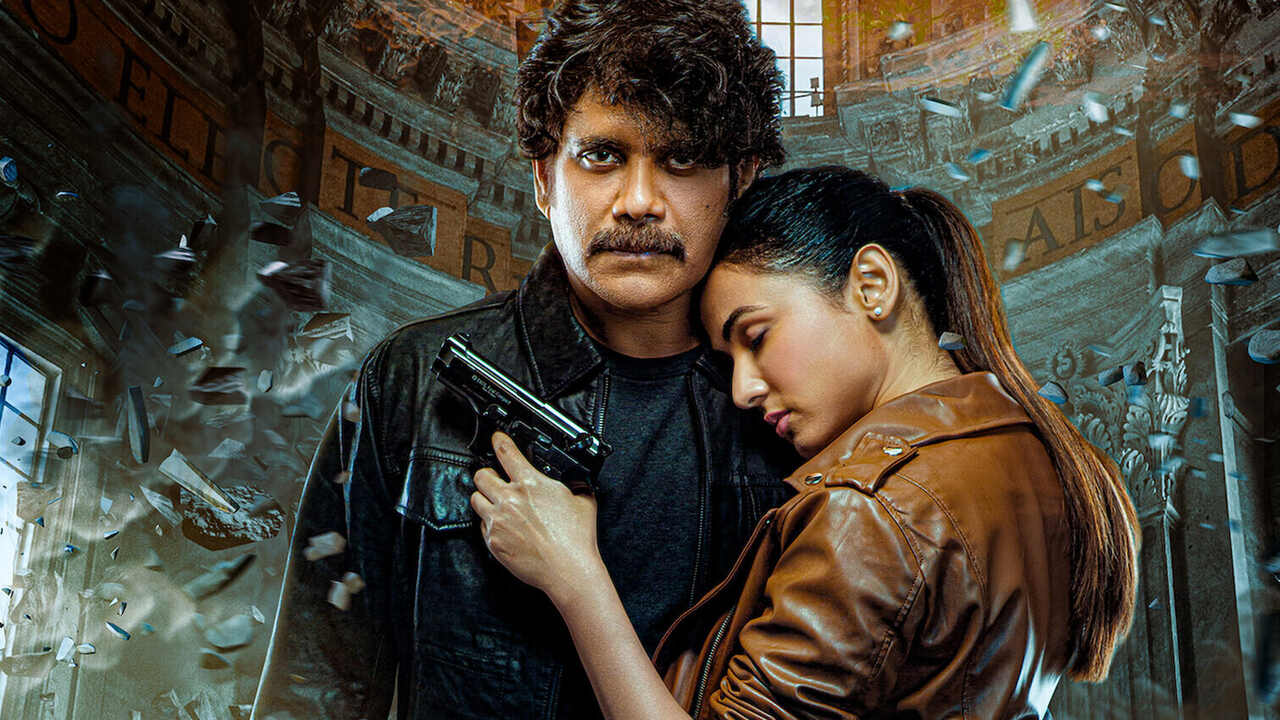 Vikram and Priya are Interpol agents working in Dubai. They both have been romantically engaged with each other for five years. Things change when Vikram fails to save the son of an Indian delegate. His failure made his memories of the Delhi Hindu Muslim riot fresh. In that riot, he was a victim himself and a colonel saved him. Then, the Colonel took him to his home and kept him as his son. Vikram promised himself that there won't be any more murders of young children, and he went on a killing rampage of Dubai's underworld.

Vikram's sister Anupama didn't marry according to her father's wishes, which created a rift between the father-daughter. After twenty years, Anu contacts Vikram as she recently received many death threats, and they also targeted her daughter. Vikram aims to save his sister and his niece.

Anu married into the Nair family, and due to a rift created in the family fifty years ago, the other family of the Nair's is after the company. The main aim behind the fight is greed, and they aren't even letting the children go. The police, Vikram, Priya, Anu, her daughter, and the gangsters, are all involved in this fight. For a promise Vikram gave to his father on his deathbed about protecting her sister, he has to do everything to save the family.

In my opinion, The Ghost is an average action film. However, I felt that there was an imbalance between the action scenes and the plot. A lot more focus has been on the action than the plot itself. The action scenes also didn't make much sense like how Vikram was firing the gun with his sister in between the crowd and she somehow didn't get even a scratch. Well, this might be common with the south Indian film industry, which is known for such action scenes.

Nagarjuna is full of energy, and his partner in crime, Sonal Chauhan was equally dedicated to her character of Priya. Both were bang-on with their roles. Gul Panag as usual is a strong and charming actor who never lets us down. Anikha Surendran in the role of Aditi Nair is a perfect fit for the spoiled teenager who learns her lessons the hard way. Manish Chaudhari did disappoint the audience as more was expected from him. In all, the cast suited their roles and did their best. The thing that I wished for was more of the plot than just the action scene itself. And, if they wanted to do a lot of them, they should at least make sense.

There's another scene in which Nagarjuna was talking to foreigners in Dubai, He talks to them in Telugu, and they somehow magically understood what he said. There were many loopholes like this in the film. Just like Hollywood, this film takes the audience to many beautiful locations. With a duration of 134 minutes, the film is a nice watch, but the expectations were surely more.

Final Score – [6/10]
Reviewed by - Riya Singh
Follow @_riyasinghhh_ on Twitter
Publisher at Midgard Times