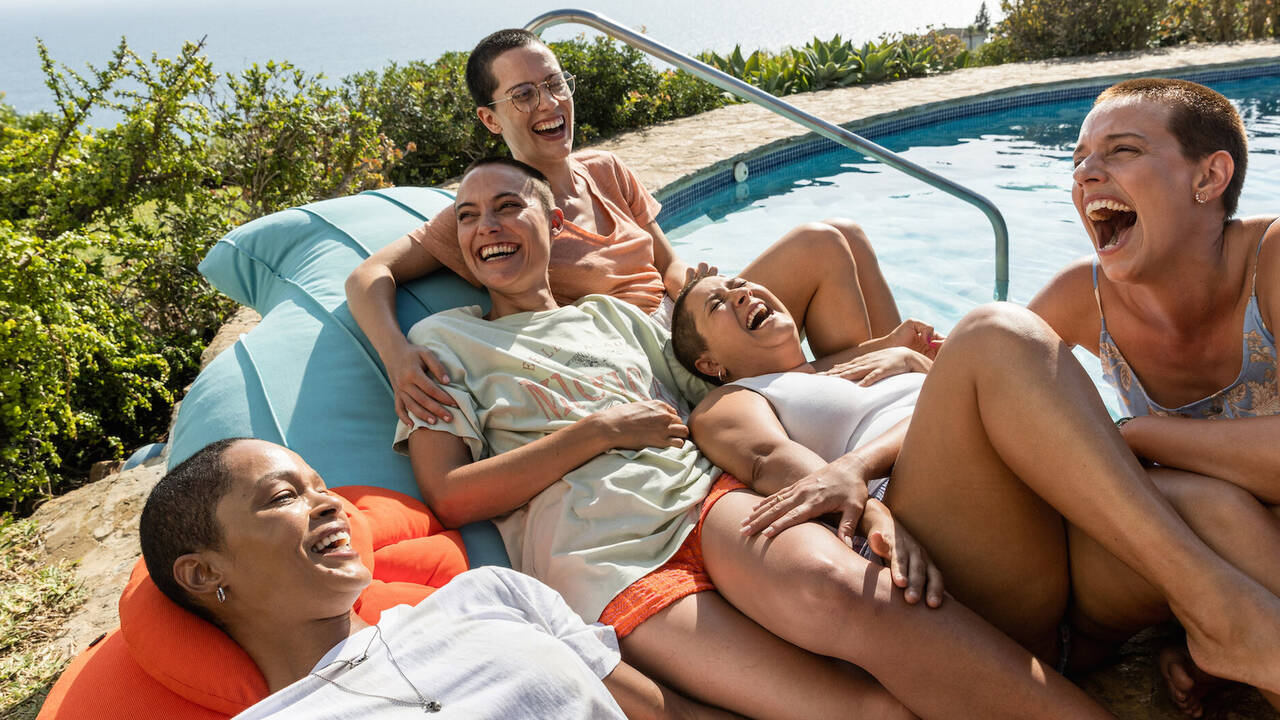 Everyone loves a good friendship story that has elements like travel, ticking off bucket lists, emotions, etc. The Girls at the Back can summarise in the above sentence. But it has more to it. The additional elements course cannot be described as something completely new but still bearable.

The Girls at the Back is a Spanish series that screams friendship. This series makes us look at life differently, makes us feel different about a lot of things, and not just friendship alone. It is also a series that is packed with feminism. This is a story about five female friends. Friends since childhood, maintain their ties through thick and thin.

Olga, Sara, Leo, Alma, and Carol are the five best friends, and these are women, who are on different levels in their respective lives but never fail to take their yearly trip as a group. But this year was different, as one of them has cancer. The trip had to be special before that one person sits for their chemotherapies. They have a bunch of to-do lists during the trip, and as they carry on with their trip, they keep ticking off their bucket lists.

It's a comedy series, therefore, there are a lot of areas which offer us a good laugh. It doesn't offer us a dull moment therefore it's a completely reliable series. The actresses have given amazing performances, and the friendship they show us feels beyond fiction. The series can be taken as a reflection of the reality we hold. The five characters have different lives, and it has the possibility that at least one character can connect with you in one of any part of the series.

We have seen shows like this before. Netflix's Another Self was a recently released series that has a similar backdrop. But even though we know that there are similar stories The Girls at the back certainly has something to bring to the table. Even if the concept is not new, they have approached it in such a way that it will entertain us throughout the six episodes. All the episodes are fully packed with the fun chaos of these five beautiful women and show us a way to enjoy life.

It's a fun show to watch with your friends, especially your girl gang. It shows us the fragile female bonds these women have, which may remind you of yourself or the bonds to treasure. This series uplifts you as much as it makes you sad. It's about life, love, friendship, and the hurricane all of these holds. It's about the fun in the rollercoaster of life, as we go through the different life stages and relations with different people. It certainly passes the vibe and can be on your watch list if you are looking forward to a fun watch with your friends.

Final Score – [8/10]
Reviewed by - Poornima Balsu
Follow @BalsuPoornima on Twitter