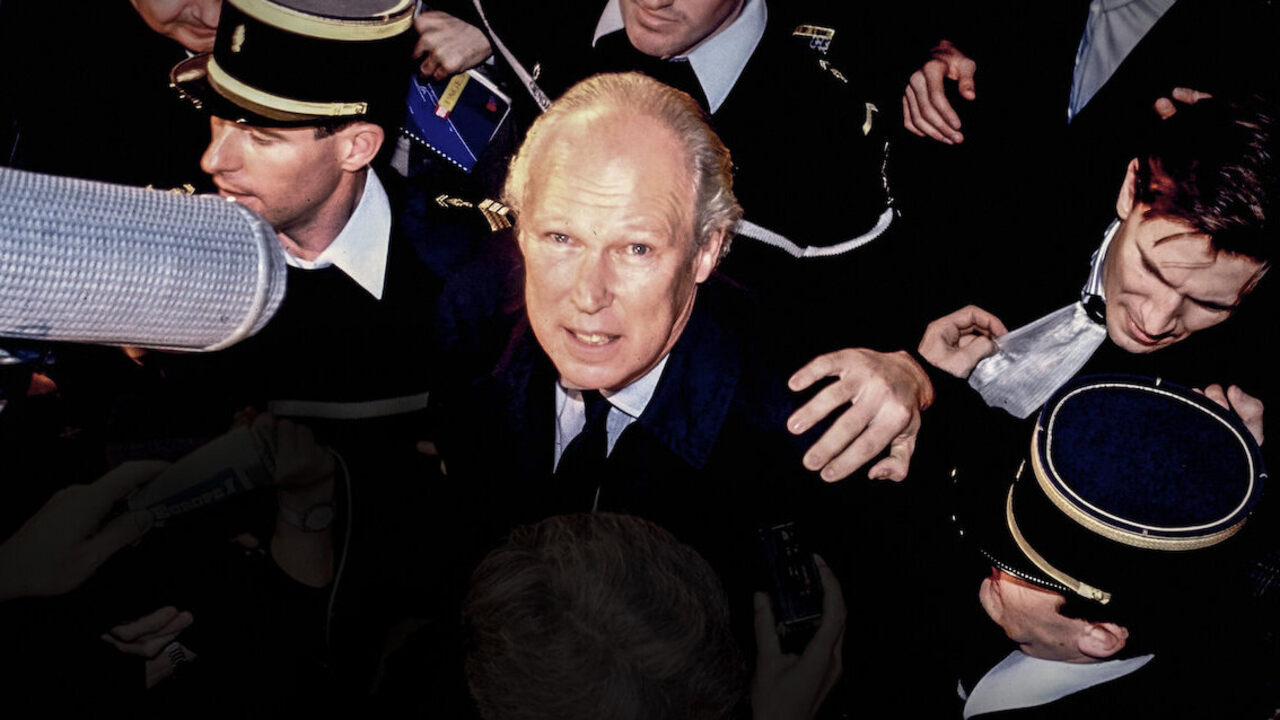 The King Who Never Was is about Vittorio Emanuele di Savoia, and the events you see in this three-episode documentary are in the same order as his Wikipedia page. So, the first thing they talk about is the House of Savoy being barred from coming back to Italy. The family lived in Cavallo and while some young people took Vittorio Emanuele di Savoia's dinghy, he went with his rifle to scare them. This thing in the first place looked doubtful because they were just a bunch of teenagers having fun. Things that shouldn't have happened took place and Dirk Hamer's abdomen was punched by a bullet. Vittorio was the main suspect and he faced a trial.

Things just didn't end here for him as more allegations were brought forward. Many people from the royal family and Dirk's side face cameras to give first-hand accounts of things that happened. Dirk's sister promised her brother that she would do everything to bring justice after he died. The reason behind shedding light on her modeling career is not justified, and I can't comprehend why it was added. The series doesn't end with this case and many other things have been brought forward like how ugly the fight became after Dirk's family was accused of taking money from the Royal family. Many pieces of evidence that could have proved to be fatal for Vittorio's case also went missing.

I would have praised the series if it limited itself to just one incident but how can you expect the audience to take in all that information at all? The presentation style was substandard. The fashion in which the details of the incident have been described seems to be too ancient to be understood. This documentary can often be seen wandering off and forgetting the sole reason for which it was made. Recently after watching documentaries like Take Care of Maya, my outlook changed still, after watching this one I can say that documentaries can be very boring and irritating at times. In my opinion, for telling what happened with Vittorio Emanuele di Savoia only two episodes were more than sufficient. I often found myself looking at the wall and rethinking my decision of watching this one.

We were shown actual footage of the things that happened at that time and how the victim's family suffered. Why was it necessary to introduce Dirk's father's theory of cancer? It wasn't even related to the incident and good minutes were spent on it. Vittorio Emanuele di Savoia has been a part of many allegations, and this docuseries doesn't do a worthy job of educating us about the same. The only good episode among the three is the first one as it's bearable. As we progress to the second one, we start feeling why are they starting to talk about unnecessary things. If you want to know about Vittorio Emanuele di Savoia, I would suggest reading his Wikipedia page instead as it is way less time-consuming.

Final Score – [3/10]
Reviewed by - Riya Singh
Follow @_riyasinghhh_ on Twitter
Publisher at Midgard Times
Note: All 3 episodes are screened for this review.
Premiere Date: July 04, 2023, on Netflix