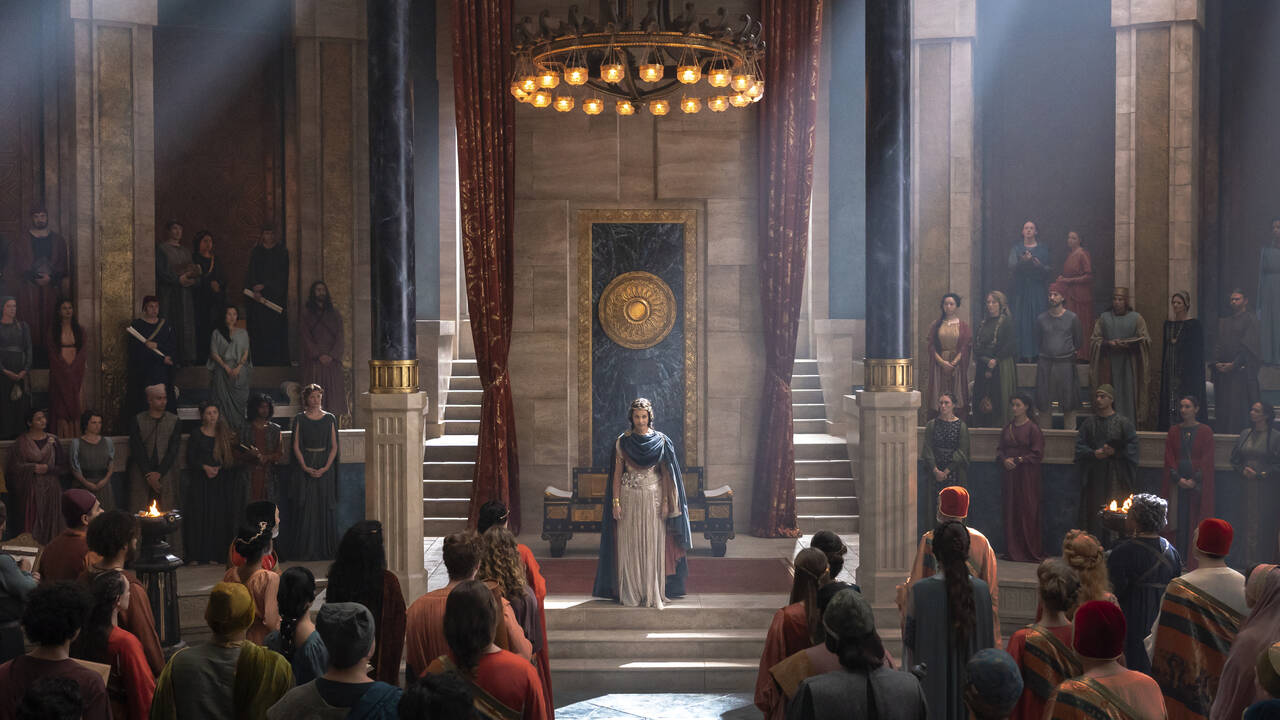 The biggest strength of The Lord of the Rings: The Rings of Power is its awe-inspiring spectacle, while the blank emotions are its biggest drawback. With episode 3, the series continues this balance. Will the characters ever become more than just pieces residing in beautiful landscapes? Will they ever warm up to us? I doubt if the series has a magic spell to achieve this task. The one-episode-per-week format leaves enough time in between to completely take us out of the show's world. After a day or two, you only remember a few exquisite shots. Since there is no emotional attachment, you don't eagerly look forward to the next episode.

The Rings of Power's struggle to capture emotions is again apparent in the third episode. There are two instances where time is slowed down: One, when Galadriel rides on a horse, and the second, when a group of Harlots march and sing, "No one walks alone." Both the moments express joy, but the show only manages to catch the vista. When Elendil (Lloyd Owen) quarrels with his family, we feel as if we are seeing strangers arguing over something. And you don't feel sorry for a man when his throat is cut with a sword.

The one interesting aspect of the third episode is the way it effectively builds uncertainty and suspense. As Aronidr and other workers drink water, you hold your breath and remain unsure about their fate (will they be poisoned, or would something else happen to them?). You also lean forward and try to anticipate Halbrand's next move when he is mocked at a bar. Both scenes prove that The Rings of Power has the capability to deliver surprises and shocks.

The fights are immaculately captured and choreographed. The circle made using the chains, and the ferocious leap Arondir takes with his axe supply thrill, though the sight of a body thrown back into the pit lacks any sense of hopelessness. Three episodes later, the characters still remain distant. Will The Rings of Power ever become more than just a parade of panoramic images? We will have to wait and find out.

Final Score – [5.5/10]
Reviewed by - Vikas Yadav
Follow @vikasonorous on Twitter