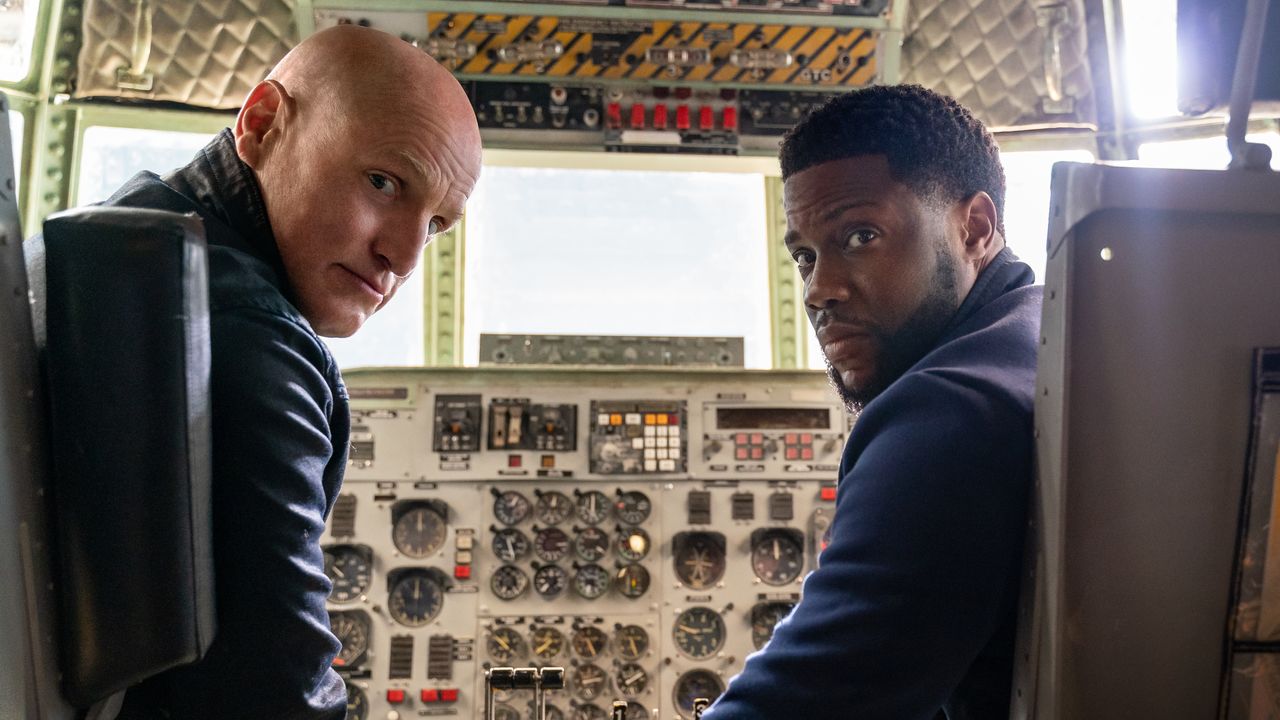 The movie starts with Teddy Jackson making videos and trying to sell his various business ideas. All of those products malfunctioned, and he even lost his job at Marty's Fitness Gym. Teddy loves his wife Lori very much, and you can see it from the beginning till the end of the film. He is really devoted to her. The only thing that he lacks is a purpose in life. Toronto (Woody Harrelson) inspires him to some extent.

So, how did our supercool pair end up meeting? Teddy was at the wrong place at the wrong time, typical Teddy! This lead to people believing that he's the man from Toronto. He also continued with the act to save his life. When police enter the scene, they convince him to continue acting as an imposter so that the real Man from Toronto can be caught. Things develop further, and he ends up meeting Toronto himself. Even he uses Teddy to do various chores for him.

Teddy is really a careless individual with no real goals in his life. He can never keep quiet. I think Kevin Hart's character had the maximum lines in this whole movie. He never stopped speaking, even in life-threatening conditions. Toronto is a tough man who knows how to complete his job. He is double-crossed by his dealer, who sets him up. This realization was brought to him by none other than Teddy.

At regular intervals in the film, there are action sequences. The comedy has also been perfectly timed and delivered by Kevin Hart. I just felt bad for the loss of Debora. There is a lot of confusion in the film regarding who the real Man from Toronto is, and it is funny to watch those scenes. Certain scenes will make you laugh like Teddy getting shot in the ass, him flying in the air, puking on Green. There is also an interesting scene where they both plan to steal a cop's car. At that moment Teddy says: "You are asking a black man to steal a cop car," this was really a dramatic scene.

There are several other people also apart from the Man from Toronto, there is Man from Miami, Man from Russia, etc. It is as if each country or region has its own man who gets assigned to do deadly work. They get paid upon the completion of the work. The action scenes were great, and they have been filmed in several locations like Utah, Puerto Rico, York Town, Toronto, and others. In the end, these two form a great bond and also taught each other several important things.

In my opinion, The Man From Toronto might be the perfect watch for your weekend. It is a great action-adventure film that doesn't let you move your focus for even a fraction of a second. Both the lead actors- Kevin Hart (playing the role of Teddy) and Woody Harrelson (playing the role of the Man from Toronto) did a great job. The movie jumped its location several times, and this was a great way of presenting the story. When the locations were being changed, I was only left guessing what will happen here? They both make a great pair, and we get to see the brotherhood they develop by the end of the movie. Overall, it was an exciting watch, just go for this one!

Final Score – [7/10]
Reviewed by - Riya Singh
Follow @_riyasinghhh_ on Twitter