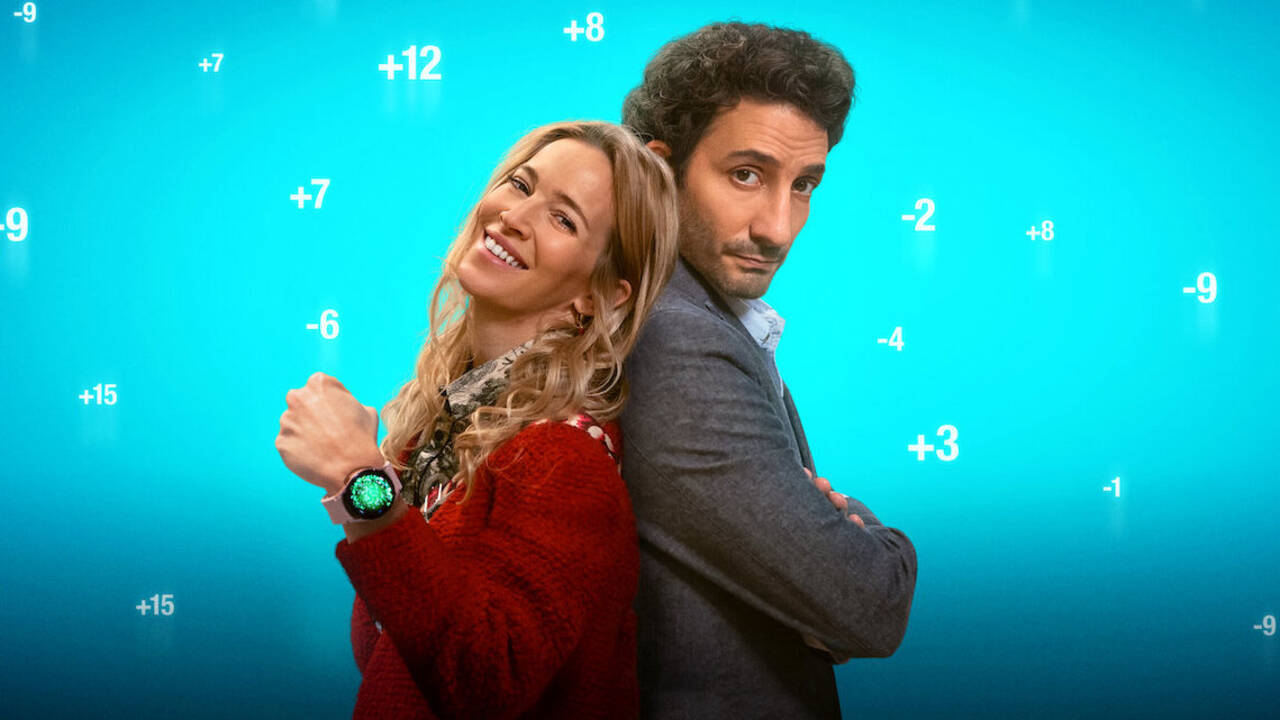 When I read the synopsis for The Marriage App, directed by Sebastián de Caro, I thought it was going to be a Black Mirroresque story about the influence of tech in a couple's life. And it is. But instead of the pessimistic worldview that Black Mirror adopts, The Marriage App guarantees a happy ending.

Luisana Lopilato and Juan Minujín play Belén and Fede, a married couple struggling to be on the same page with each other. They meet another couple who are all over each other, a stark contrast to the quarreling menace they were before. This prompts our duo to give their way a try to save their marriage. And apparently, the reason the other couple's relationship worked is due to the titular marriage app.

Here's the deal with the app- they get points or miles for every sweet or sexual thing the couple does for each other. Giving flowers is apparently 4 miles, while sexually satisfying the partner is 30 miles. But if they quarrel or spend time away from each other, then those miles are deducted.

What starts as a sweet way of growing closer soon turns into an obsession to get to 1000 miles first so that each of them can enjoy their separate solo trips. Belén wants to go to India for inspiration for her shop, while Fede is eager to head to Cancun to participate in a cooking challenge.

And both of them want to go from the dates of 1st December. So someone has to stay back to look after the house and kids, and none of them wants to do that, even though their kids are sweeter than most other movie kids. In this obsession, Fede takes things a bit too far and agrees to his friend pretending to rob Belén. She's shaken from the incident, and when everything is revealed, it's pretty much over for the couple.

So the two go their separate ways and fulfill their life wishes. Belén sets up her shop with her unique ideas without going anywhere, and Fede starts his Bao roadside stall. In the final moments of the movie, the two reconnect and kiss. And that's our happy ending. It's a simple story of a couple growing apart because they fail to communicate anymore. The tech encourages them to do sweet things for each other, but since there's a reward in the form of miles, so the actions seem fake and forced.

And it's thankfully a point that's recognized in the movie itself too. Overall, it's a typical story made interesting due to the literal marriage app. And in a twist of fate, it was ultimately due to the app that the two of them realized that they needed to figure themselves out before fixing their marriage.

Give this movie a try if you are searching for a sweet film to spend your afternoon with.

Final Score – [6/10]
Reviewed by - Ishita Chatterjee
Follow @dracone619 on Twitter
Publisher at Midgard Times