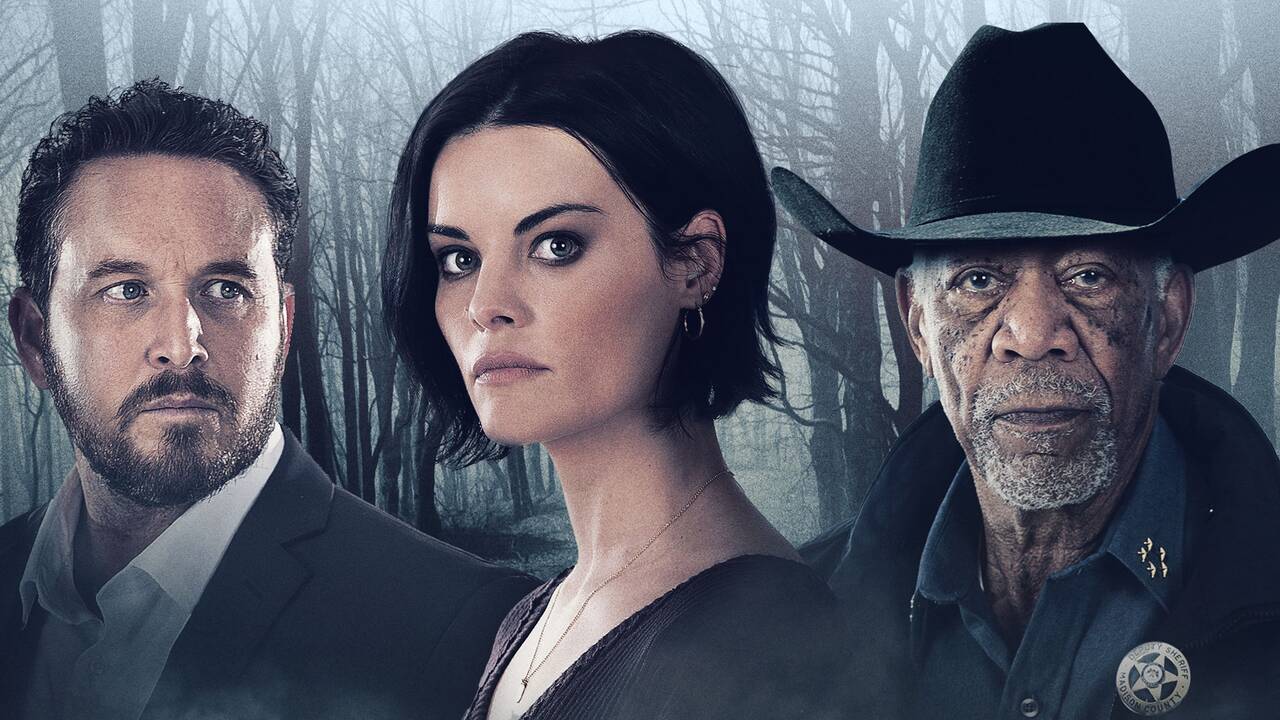 From the beginning itself, Michael Mailer's The Minute You Wake Up Dead lowers your expectations. A car chase is clumsily placed as the opening scene, and the next few minutes do not really get any better. We learn about a man named Russ (Cole Hauser), who is currently being hated by almost everyone. The reason? Just some bad stock investments, resulting in the financial loss of many people. One man spits in front of him while another passes a threatening comment ("What's deserving's coming for you").

In the middle of all this hate, Russ receives a phone call. The caller reminds you of the killers in Scream movies. The difference is that this voice does not ask Russ about his favorite horror film. Instead, he asks another question, "Where will you be the minute you wake up dead?" The caller can be any local, as they all are angry with Russ. The real question is whether this phone call should be taken seriously or dismissed as a prank.

When Sheriff Thurmond (Morgan Freeman) is made aware of the calls, he tells Russ to dismiss it as a joke. Of course, he, too, is currently not a big fan of Russ. The only person who likes and cares for him is Delaine (Jaimie Alexander), Russ' crush/girlfriend/neighbor. In fact, it was she who pushed Russ to file a complaint against the caller. Life can be unpredictable, but when characters receive creepy phone calls in movies, there is a hundred percent chance that something bad will soon happen. And it does. One night, a mysterious man shoots Delaine's father. Is this crime planned or simply an accident? Perhaps, the man wanted to murder Russ but entered the wrong house instead.

But then, The Minute You Wake Up Dead inserted a twist, and that ignited my interest. I wondered if I had underestimated the film, as it really amped my excitement from this point on. You can also look at it from another perspective. Maybe my expectations with this film had sunken so low that shock alone felt like a great reward. Whatever the case, I liked how casually and confidently the film handled its twists and violence. They come when you least expect them to, which imbues The Minute You Wake Up Dead with smartness.

The characters in the film are like human-shaped shooting targets. We don't cry when they die. Instead, we chortle as they go down one by one. The fun lies not in the deaths but in the way these deaths are executed. I smiled during the scene where two men talked to each other, and one of them suddenly pulled out his gun. I also enjoyed the scene where a woman cleverly used an enemy to kill another enemy. Look out for the gangster, who guides his partner using logic as the latter prepares to cut his victim's finger. It feels as if god has stopped looking after these people as they all get consumed by greed and commit crimes without hesitation. Hence, you see the Jesus bobblehead covered in blood.

This is why I wish Mailer had carried this tone of cynical black comedy till the end. Unfortunately, he goes into moral dimensions and comes up with a climax that's nothing but a major disappointment. As far as actors are concerned, Alexander has seductive charm, and someone should cast her as a femme fatale in a film that's not afraid to embrace its dark aspects.

Final Score- [6.5/10]
Reviewed by - Vikas Yadav
Follow @vikasonorous on Twitter
Publisher at Midgard Times