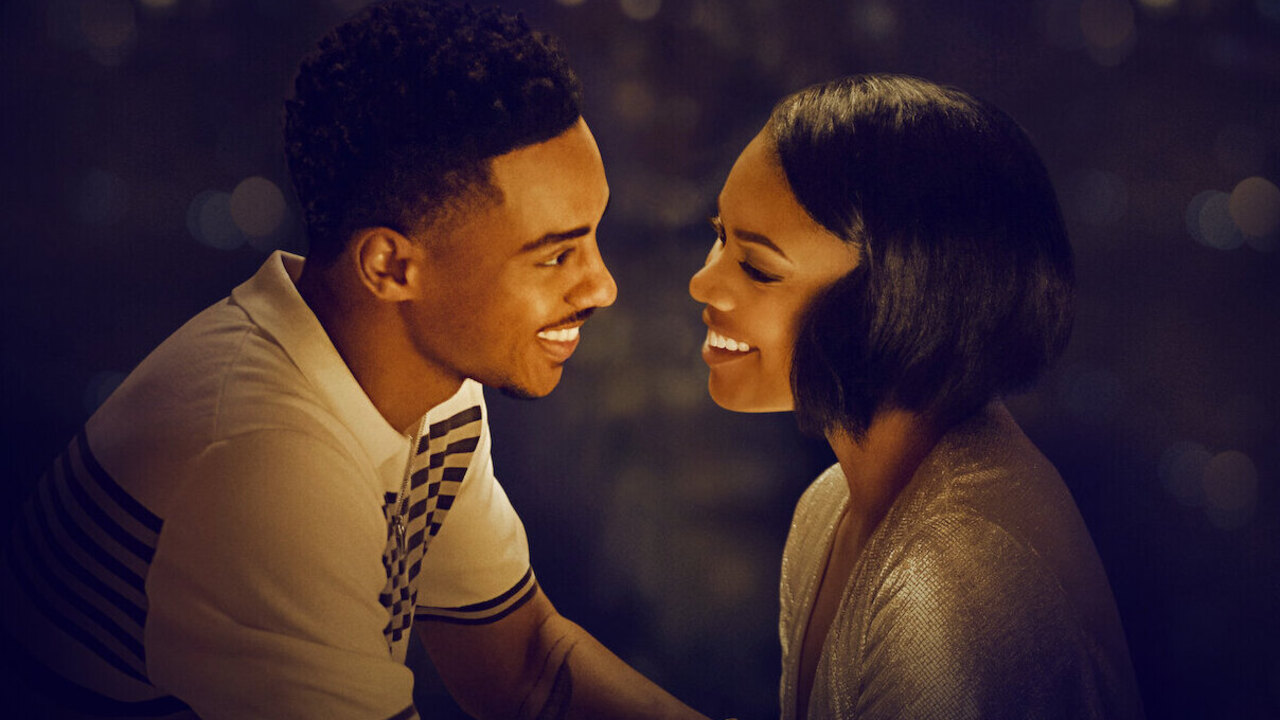 The Perfect Fine begins with a song while the credits were being played. There's a line in that "You can't lose a broken heart" and the reference to it is that the main lead Jenna had recently come out from her 10-year-long relationship. She went back to her mother's home and did nothing but sleep. As her father was also in the house and he was afraid that Jenna will hear noises of him and her mother making out, she was rightfully kicked out of the house by the mother. So, Jenna is back in New York. This reason was pretty absurd to hear in the first place and made me laugh because who says that?

Jenna Jones dresses up nicely and goes to Darzine to ask for a job as she has been out of the business for six months. Darcy was her competitor before she opened up her own space "Darzine". Jenna had to ask for a job that satisfied Darcy's ego and she gets appointed as the creative director. At one party, Jenna made out with a stranger who happens to be Darcy's son. This was her new job and with Darcy's son Eric working under her, things were going to be complicated. Boundaries were set and professionalism was established, but how long was that going to work? Eric and Jenna fell in love, and it was time before Darcy realized that and fired her.

Scenes like foot flirting in the office while Darcy was already there will make the audience worry. Jenna's career was on the line because of this office romance. My only complaint for the makers is why everything was so shiny and glittery. The film moved in a straight line without any deviations or flaws. To entertain the audience, at least one issue could have been added apart from the "mommy issues". You won't feel too attached to The Perfect Find as the title itself suggests where the film was headed to. But, was Eric the perfect find? For me, no I don't think so and there are many reasons behind that. For instance, he lacked the maturity and understanding levels that come with age. Also, all the things Eric and Jenna achieved while working together, it was mostly Jenna. He was somehow dependent on her. Yes, I liked the chemistry but beyond that, Eric's character lacked depth. While everything was told about Jenna, what were we told about Eric apart from him being the son of a very successful woman? The Perfect Find needed more character development.

The Perfect Find is a light film i.e., not too emotionally overwhelming which makes it a good relaxing film to watch on the weekend. The movie appeared like a Hallmark film. It had glamorous sets and costumes. Coming over to the plot of The Perfect Find, it was acceptable and there weren't many twists or turns. If you've seen Hallmark films then you'd probably know where this movie is headed towards. Overall, it was a nice watch, and the chemistry between the leads was intoxicating. From the beginning that spark could be felt between Jenna and Eric. This office romance deserves a one-time watch.

Final Score – [6.5/10]
Reviewed by - Riya Singh
Follow @_riyasinghhh_ on Twitter
Publisher at Midgard Times