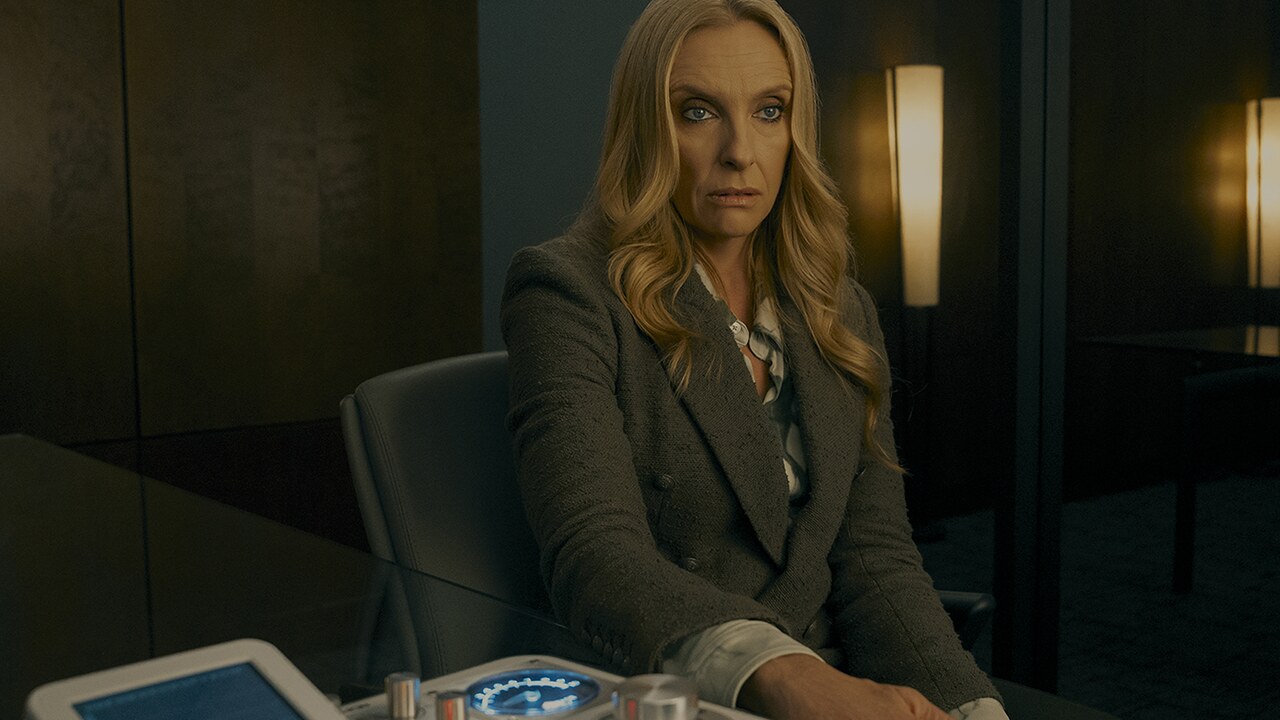 Warning: Spoilers for 'The Power' Episode 6

"The Power" is back with a bang, and I mean that quite literally. The latest episode, "Sparklefingers," is a rollercoaster ride that kicks off with the misogynistic Urbandox gaining popularity on his website. As if that wasn't bad enough, Margot's son has fallen for his spiel, and her marriage is still on the rocks after her husband leaked the confidential documents.

But wait, there's more! Margot is getting death threats and dog poop in the mail, and women are getting sacked just for having The Power. Talk about a mess! However, Margot has some newfound strength with the EOD powers her daughter gave her, which is just as well since she's running for Senate.

But not everyone is on board with Margot's political aspirations, especially not her son, who's now a full-on Urbandox supporter spouting sexist propaganda. Will Margot be able to win him over and save the world from the madness that's unfolding? I would surely hope so because I'm already tired of that smug little bit- anyways.

In this episode, The Power isn't just a cool superpower that lets you charge your phone without a cord. Nope, it's much more complicated than that. It's about consequences like women getting the boot and death threats for daring to be different. Plus, the EOD test brings a whole new level of tension and terror to the mix. Margot is a real fighter, though, as she takes on the challenge of running for Senate to combat inequality.

And let's not forget Urbandox and his posse of power-hungry misogynists. They're like a real-life nightmare that comes to life. Shudder. But this show isn't all politics, all the time. We get to know the characters on a deeper level too. Ryan tells Jos he's intersex and identifies as male with EOD. Meanwhile, Tunde takes us to a wedding in Nigeria, and Ndudi opens up about having EOD. Plus, Roxy deals with the loss of her stepbrother Terry and stands up to her dad when he asks her to use her powers for evil.

As we dive deeper into the episode, Margot's attempts at being a supermom are both endearing and hilarious. She decides to gather the family for a meal, but Matt's skepticism toward his parents' relationship leaves us wondering if family bonding is in their future. And as if things weren't complicated enough, Margot pleads with Jos to keep her powers under wraps from Rob for fear of jeopardizing her campaign. Talk about a political hot potato!

"Sparklefingers" might sound like the name of a glittery superhero, but don't be fooled - this episode of The Power is all about the dark side of having supernatural abilities. The writers really hit their stride here, delving into the personal struggles of the characters while also giving us a glimpse of the wider political landscape. In short, this episode is a marked improvement from its predecessor in terms of pacing and thematic cohesion. It's safe to say that the Power is back on track and ready to take us on a wild ride.

The episode goes out with another bang as Margot announces her bid for Senate in a press conference. But things quickly turn hot - literally - when an angry Urbandox supporter decides to light himself on fire in protest. Talk about taking things too far! It's clear that Urbandox's dangerous influence is spreading like wildfire, and it's anyone's guesses what he'll do next.

But it's not all doom and gloom - there's some juicy family drama thrown in too, with secrets being leaked and unlikely romances brewing. "Sparklefingers" is a well-executed episode that expertly balances its themes and pacing. It's definitely worth a watch, especially if you're a fan of the series.

Final Score - [8/10]