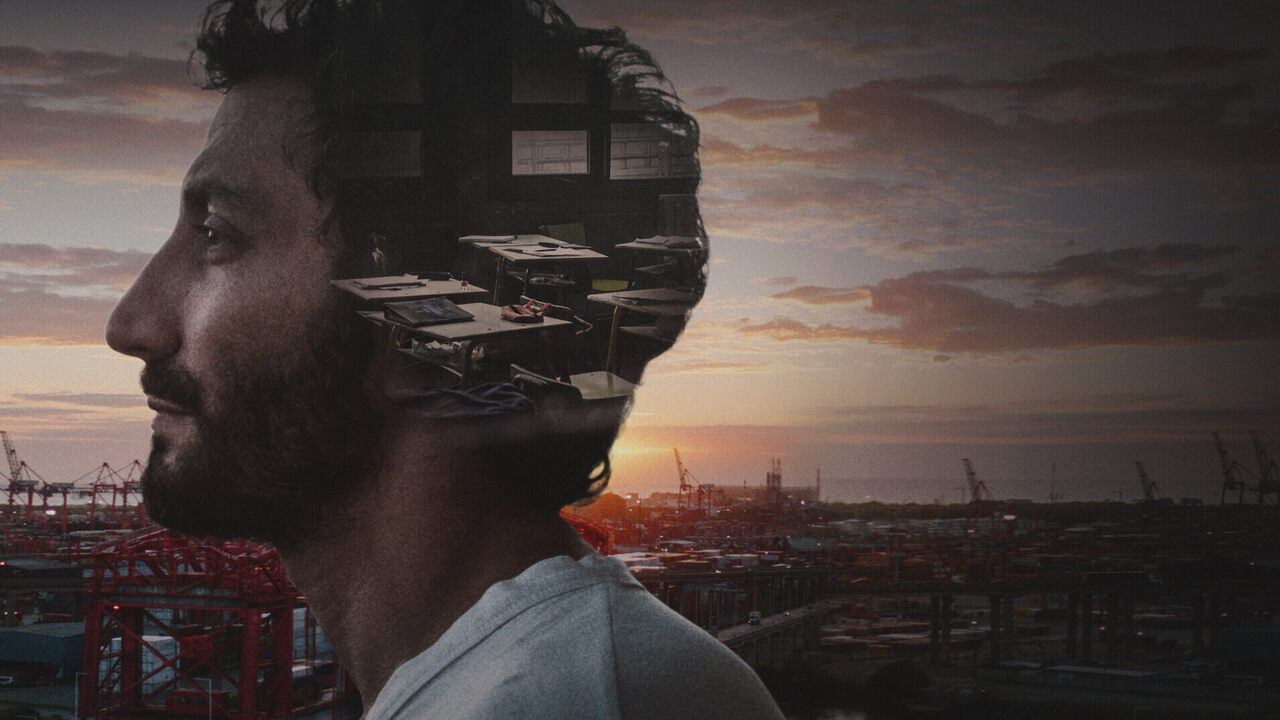 The very first shot of Diego Lerman's The Substitute shows the backside of Lucio (Juan Minujín), an English teacher, from a distance while he is covered in shadows. After a few seconds, the character gets up from the bed, walks towards the light, and goes into the bathroom. This is precisely how we will learn about Lucio in this film. At first, he will be a stranger, and slowly, we will get acquainted with him and learn more about him. Throughout The Substitute, Lucio reveals different sides of himself. We will meet Lucio, the professor, who - as a substitute - teaches literature to students at a high school. There is Lucio, the caring chap, who requests the parents to send their children to the school because he wants them to be educated. As a parent, Lucio wants his daughter to receive the best education and forces her to take an exam against her wishes. Finally, we run into Lucio, the hero, who takes one of his students and sends him far away from all the troubles.

There are many long unbroken shots in The Substitute. In one of them, Lucio and his family set food on the table, and for a moment, Lucio and his ex-wife, Mariela (Bárbara Lennie), occupy the foreground while a wall subtly acts like a line between them. This separation exists because they are not on the same page regarding their daughter's future, Sol (Renata Lerman). He thinks they know what's best for their daughter, but she disagrees and points out that he is forcing her to "apply to a school she doesn't wanna go to." Lerman, with the help of cinematographer Wojciech Staron, composes pretty images. Their best presentation arrives during a chase scene near the end. The shaky, unbroken camera movement creates a tense atmosphere. For a few minutes, our pulse slightly rises, and we suddenly recognize why everything before this scene felt so static and tedious.

The Substitute is devoid of emotions. It wants to be so subtle and tasteful that it forgets to involve us in the narrative. Everything in this film is superficial. In the name of a teacher-student relationship, we get portentous discussions regarding the value of literature and some cursory chats pertaining to the personal lives of the students. We never feel as if Lucio is really getting close to the children. There is no sense of camaraderie between them. Instead, the movie forcefully feeds us a sense of closeness through brief classroom conversations that are sorely lacking in substance.

Unfortunately, The Substitute follows the same template throughout. It tells us many things but never shows them. We are never convinced about anything that occurs here. Lucio gets a scene or two with a co-worker that fails to establish chemistry between them. That's why we are shocked when we find them kissing each other. But this kiss leads to nowhere. We don't find Lucio in a romantic relationship with that co-worker, which automatically leads us to believe their make-out session could have been a one-time thing. Still, where did the sensual spark come from? The Substitute isn't interested in details and explanations. It's subtle, remember? How can it commit the crime of making things clear to the audience? If it tells you that El Chileno (Alfredo Castro) is Lucio's father, and they love each other, don't argue and simply surrender to this fact, even if you find it difficult to accept their bond as well as the tears Lucio sheds after a phone call. Similarly, swallow another piece of information that Olmos (Agustín Rittano) is a dangerous criminal, although the character doesn't have an intimidating aura.

While watching The Substitute, nothing registers because everything is treated as a footnote. Nothing culminates; nothing explodes. The audience doesn't feel any release or satisfaction by the end. We are in the same state as we were at the beginning of the film. Lerman may have made this movie to show off his style and tricks. The Substitute currently has a 91% score on Rotten Tomatoes. Seems like many people are indeed impressed by all the cinematic tricks.

Final Score- [4.5/10]
Reviewed by - Vikas Yadav
Follow @vikasonorous on Twitter
Publisher at Midgard Times