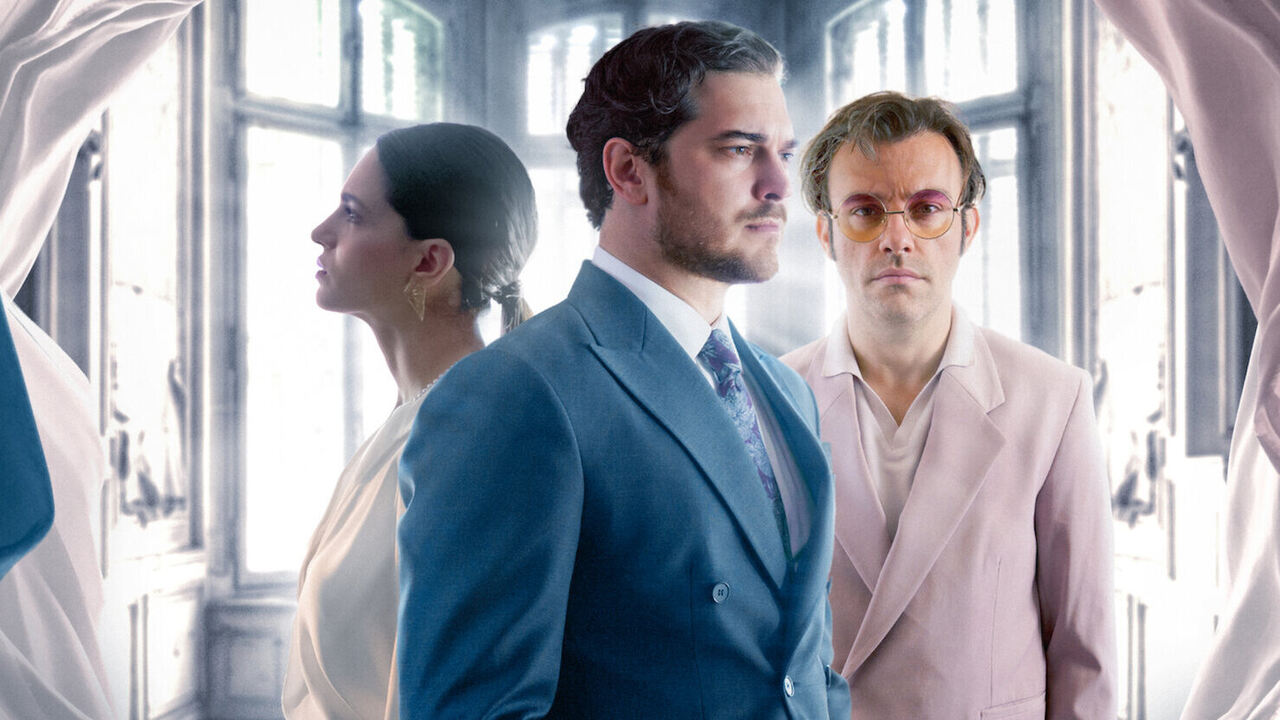 Dimitri (Salih Bademci) is cursed with a bad fate. He doesn't get along with his father, Ari (Vedat Erincin), and is married to someone who has no feelings for him. While Dimitri is aware that his wife, Esvet (Sifanur Gül), doesn't love him back, he still forces himself to think that she is actually in a romantic relationship with him. Here is a man who tightly holds on to his wife like a kid clutching his favorite toy. He is afraid someone will steal her away from him. We know that "someone" is Peyami (Çagatay Ulusoy). Even a part of Dimitri knows that Esvet loves Peyami (and vice versa), though he also has this other part inside him that strongly believes his best friend, his blood brother, will never sleep with his wife.

In the third season of The Tailor (aka, Terzi), these two sides of Dimitri collide with each other and create a tsunami of doubt within him. Are Esvet and Peyami secretly meeting behind his back? If yes, then are they just talking or having sex? The viewer knows everything, while Dimitri goes mad with suspicion. The drama is generated through the fact that someone's trust is being broken. But is this drama satisfying? In other words, could we have lived without this third season? My answer is yes. Sure, The Tailor Season 3 wraps up the story and leaves one door open for the future, but I was also quite pleased with the ending of the second season. I could have lived my life with the knowledge that not everything is resolved in the end.

But a solution is offered in Season 3. And while I appreciate it, I also wish it had been done more competently. What slowly becomes apparent during the third season is that the story is being stretched to fill up the runtime. The main objective here is to somehow provide us with eight episodes, and that strain is clearly visible during the penultimate episode, where a ticking time bomb takes up the entire time. What's more, most of the finale is packed with disposable flashbacks that only repeat the same point (Peyami and Dimitri are brothers/best friends). The Tailor has never been complex. It's aware of its soap opera quality, and at its best, it elevates juicy moments with elegant camera movements.

The Tailor also knows how to produce excitement from contrived circumstances. Take that scene from the third season where Dimitri suddenly comes to Peyami's boat while Esvet is lying on a bed downstairs. Or that scene where someone enters one of the rooms in a hotel while two lovers embrace each other. Such moments pique your interest, but this effect, unfortunately, is transient. These developments are thrown in underwhelming directions. In one scene, a character assures a dead body that he will take a delicious revenge, though what he ends up doing leaves you disappointed.

Looking back at all the three seasons, The Tailor feels equivalent to a fast food. What it serves is perfectly watchable (or digestible), though once the end credits start rolling, you sense you have watched something utterly expendable. The third season, though, begins on a fairly strong note. I liked how the sound of a clock underlined the fact that Esvet and Dimitri canceled their flight (the show could have used more such melodramatic touches). The way Ari roasts his son ("I will leave your office as it is because you will be back sooner than later") and the manner in which the latter takes his revenge (he eats a cake model of his father) is one of the few highlights of this show.

Bademci's captivating performance is the crowning jewel of the show, leaving the audience spellbound. He skillfully portrays his character with great depth and nuance, bringing out the character's complex emotions and struggles. His performance is a true display of talent, hitting all the marks with precision and leaving a lasting impression on the viewers. His Dimitri looks genuinely demented. He is a master sadist who hosts his farewell party at the same place where Esvet unintentionally shot Peyami in the first season. Bademci infuses energy into Dimitri's dark sense of humor. This actor is the only reason anyone should even think of watching all three seasons of The Tailor. He holds the show together with his delirium. In The Club, Bademci's character comes across as the human equivalent of a lamp, as he suffused his scenes with warmth and brightness. In The Tailor, he appears like an unchained madman. His wild expressions seem to be screaming that this show is better than it looks on the surface. But The Tailor is all surface. There is nothing under its skin. The series doesn't really deserve the talents of someone like Bademci.

Final Score- [6/10]
Reviewed by - Vikas Yadav
Follow @vikasonorous on Twitter
Publisher at Midgard Times