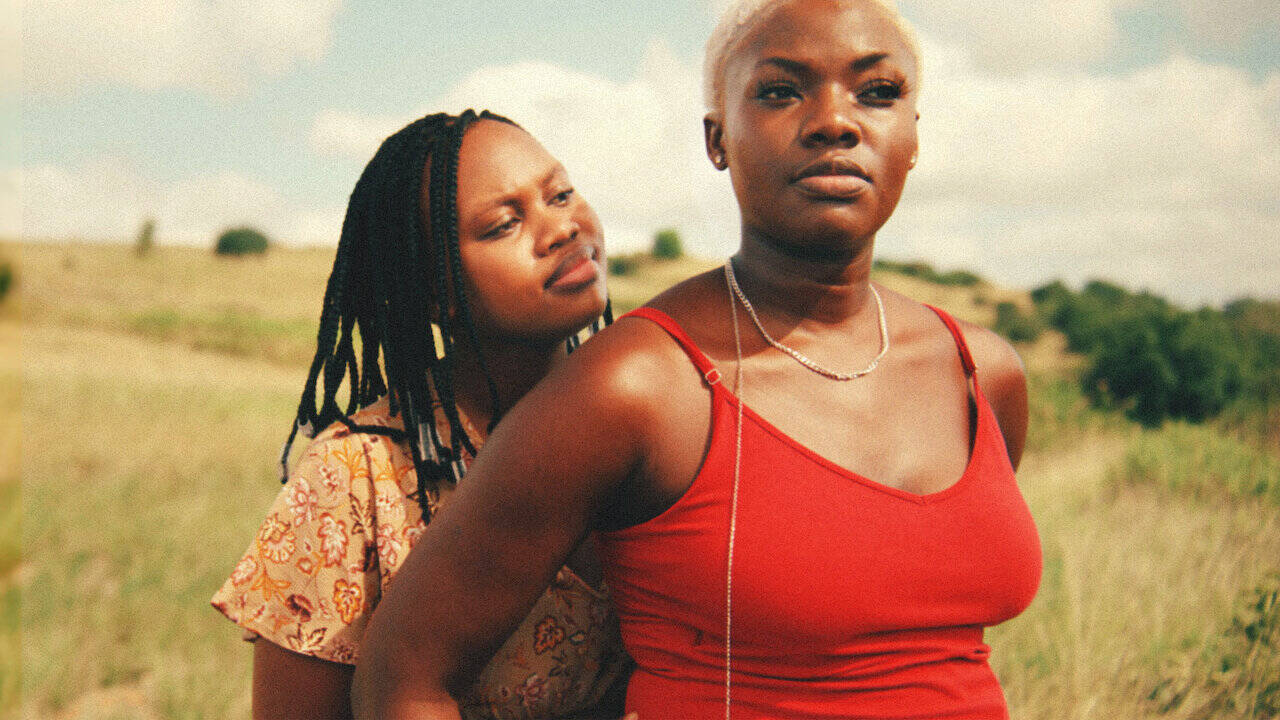 The Valley of a Thousand Hills begins with Thenjiwe building a house and she injures herself during doing so. Nosipho, her childhood friend is having her coming-of-age ceremony, at the same time, Vika (Thenjiwe's brother) shows his inclination toward her. Nosipho's father is a respected man in the village and he wanted to marry off her daughter soon.

Thenjiwe and Nosipho were in love with each other. While Thenjiwe shared everything with her family, Nosipho was afraid to do it because of her father's reputation in the village. She didn't find the courage to admit the truth and ended up marrying Vika. Things took a drastic turn as Vika found both of them after the act.

Directed by Bonie Sithebe and written by Bonie and Philani Sithebe, The Valley of a Thousand Hills will serve as an eye-opener for the people who still consider lesbianism a disease. Showing the stories of two girls from a small village, this movie has been made with a vision. We are currently in the 21st century, and people are still narrow-minded, reluctant to change their thinking, and don't welcome the new society.

Sibongokuhle Nkosi and Mandisa Vilakazi have played the roles of two lesbian girls who are not able to live freely in their native village. The character of Thenjiwe and Nosipho are opposite, while the former is more confident and honest, the latter is shy and doesn't like to address things at the right time. Nosipho is the reason why Thenjiwe was forced and sent to a traditional healing center. If she had owned her love earlier, Thenjiwe would have been spared that fate.

There are two things upon which the creators focus: valuing emotions at the right time and how lesbianism is still considered a demonic disease. Nosipho didn't value the love Thenjiwe gave her, and she ultimately messed with the lives of many people. As Thenjiwe was a lesbian, her mother thought that a demon has possessed her and sent her to a healer. The traditional healer Gobela was more sensitive than Thnjiwe's mother and offered her space to live. Thenjiwe's father was her pillar of support when her mother and brother were against her.

At a certain point in the film, it felt that the actor playing Nosipho could have done better in the field of expressions, body language, and dialogue delivery. One can notice her just playing with her lips when she should have done that with her expressions. Nosipho's character suffered because of the actor, while Thenjiwe's was aptly chosen.

The ending of the film will surely send chills down the spines of the audience. In my opinion, everyone should watch this South African film to know how the LGBTQ+ community suffers in society when they're not ready to accept them. The Valley of a Thousand Hills refers to the difficulties Nosipho and Thenjiwe had to face before ending up with the courage to come and live together. Here the hills represent the difficulties they had to face and overcome to finally live together. When the movie started, it was difficult to guess the ending of the film, and Nosipho had a great role to play in it.

Final Score – [7.5/10]
Reviewed by - Riya Singh
Follow @_riyasinghhh_ on Twitter
Publisher at Midgard Times