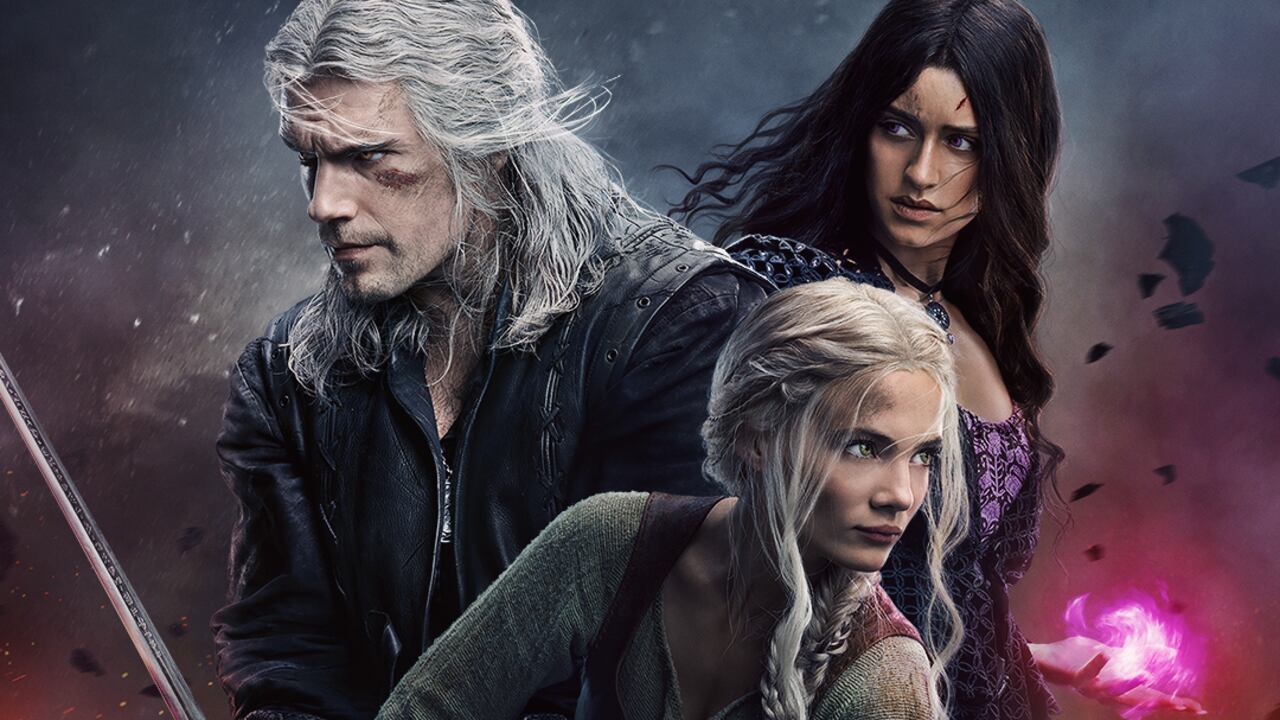 The first episode of The Witcher Season 3 starts with various people in search of Ciri as she is now known to be the strongest on the Continent. Geralt, Yennefer, and Ciri go to different locations until a new threat arises. They pay for the discretion still the danger doesn't leave them. These three are on a constant run and Yennefer wants to do everything in her power to help Ciri grow her magical skills. People searching for them are aggressive and hungry for Ciri. There's a sweet habit Yennefer has of writing Geralt letters in which she addresses him as a friend. These letter exchanges are too cute to be overlooked.

After going to attend an event, Ciri gets inside a maze and is encountered by a monster. With her magical powers still weak, her two protectors save her. A plan has to be formed so that she can be kept safe. Jaskier is roped into it that'll allow the trio to have some time off the wild hunt. By the end of the first episode, it is decided that they will split up as Yennefer decided to take Ciri to Aretuza so that she can help her grow her magical strengths. Geralt also has to go in search of Rience who is posing a great threat to them. With fear in their hearts but a strong dedication to finding their way back, they go on their separate ways.

The elf Queen is letting so many people die around her to get the prophecy fulfilled. Her position is questioned as she isn't doing anything to prevent these deaths and instead is ordering troops to go in search of Ciri. Gallatin after raising concerns leaves her and joins Cahir. Just like him, many people are seen changing sides. Meeting with old acquaintances, Geralt and Yennefer do the best they can for Ciri. Rience is working for a powerful sorcerer and is creating a lot of trouble. He has to be found out at every cost if further damage has to be minimized.

Ciri's visions of the future intensified which leads her to take rash decisions. She interferes with destiny and Yennefer is afraid that won't go well for her. There are two bad leaders in this show Vizimir (the king of Redania) and Francesca Findabair (the elf queen). While the former one is mad and knows nothing of the responsibilities that come with being a King, the former one is too blind to consider the responsibility she has for the well-being of her people. Jaskier has a good role in this season and he brings in the humor element. Radovid is a new character in this season and he has a lot of potential. Unlike his brother Vizimir, he seems to be a better fit for the throne.

In the last episode of the Season 2 of The Witcher, it was revealed that Emhyr is alive. Fringilla has less screen time as compared to the previous seasons. Things have politically intensified for this season of The Witcher. In the previous season, it was about saving Cirilla at every cost, it is the same but there are more threats. A war is brewing and people have already begun choosing their sides. Geralt of Rivia and Yennefer of Vengerberg soon will have to decide what they want to do. It is just not about safeguarding Ciri anymore. Many external threats want to have their hands on her. Emhyr wants his daughter back, Francesca Findabai is looking out for the Elf glory, Redanian mages are also after her, and the Brotherhood has its politics going on.

These all need to unite under one banner if the Continent has to be preserved otherwise the war will take them all. The fifth episode of The Witcher Season 3 has to be among the best ones to date. In this, we will see the same events playing on loop but with each replay, many things get revealed. Some traitors are hiding under the intention of being good individuals. We don't know whether all the mal intentions have been unveiled till now as unbelievable things are being brought forward. Geralt and Yennefer just have each other and no one else can be trusted at this point.

Compared to the previous season, Ciri has grown. Her magical strength hasn't come forward but she has learned a lot of fighting skills. The girl still has a lot to master and soon, it may be believed that she'll be able to fight for herself. Geralt and Yennefer can not always play the role of parents. Talking about this duo, there are some romantic scenes shown and their chemistry burns the screen. The yearning, those touches, and words will win the hearts of the audience. I am excited to see Ciri's magic grow in the upcoming episodes of The Witcher and the audience is eager to learn what all she can do. We already saw that she can open portals but, what else?

The first part of The Witcher Season 3 has five episodes with an average duration of an hour each. After the fifth episode, the audience will year for more and I just wished that Netflix had released all the eight episodes at all. The last three episodes of The Witcher Season 3 are very important in terms of the course Geralt and Yennefer will choose for Ciri. The second part of The Witcher Season 3 will have three episodes and will release on July 27, 2023. This season is Henry Cavill's final season as Geralt and is based on Andrzej Sapkowski's Time of Contempt.

Final Score – [8/10]
Reviewed by - Riya Singh
Follow @_riyasinghhh_ on Twitter
Publisher at Midgard Times
Note: All 5 episodes of the first part are screened for this review.
Premiere Date: June 29, 2023, on Netflix