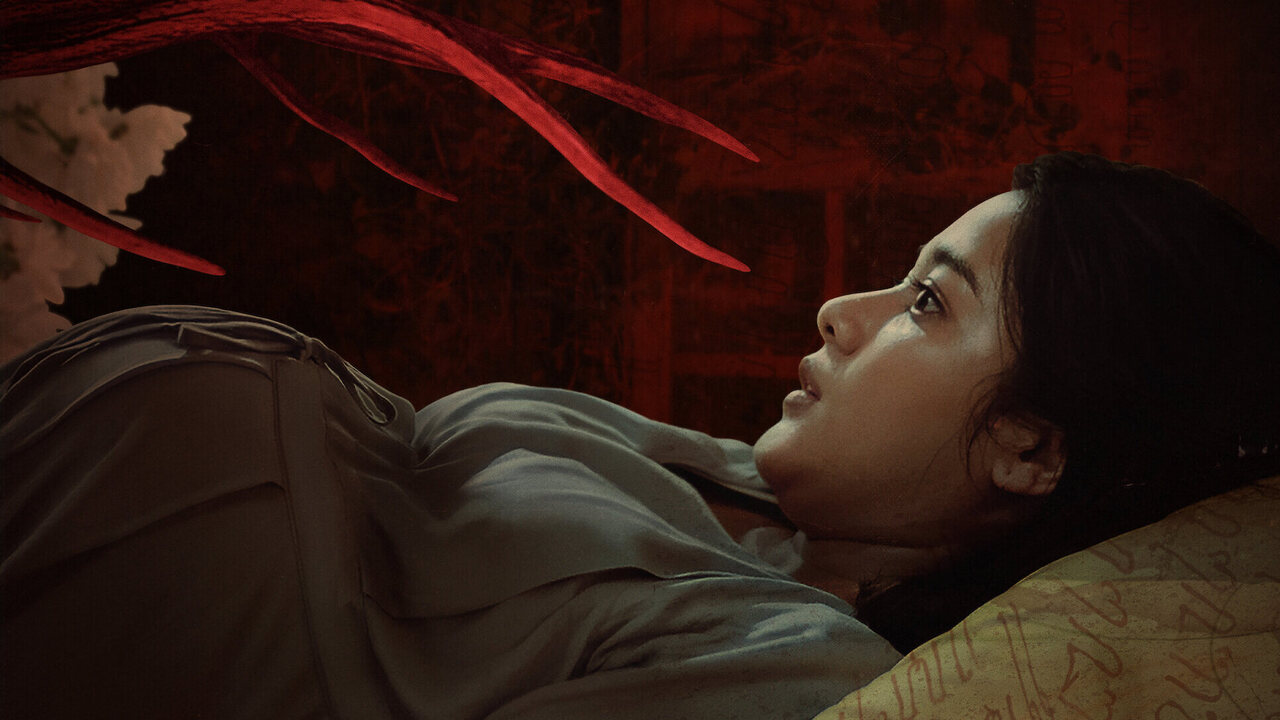 The Womb is an Indonesian film that, as the title suggests, revolves around a pregnancy. Wulan (Naysila Mirdad) is a cashier at a supermarket. When she discovers that she is pregnant, she goes to her boyfriend, hoping that he'd be willing to be with her and raise the child together. However, he says he wants no part in it and very disrespectfully tells her to get an abortion.

Stuck with an unwanted pregnancy and nowhere to go, Wulan feels conflicted. In the following scene, a flashback shows a young Wulan crouched under a table while her parents argue violently. It explains why she wants to do better for her child. She eventually stumbles upon a support group online with an elderly couple from that group willing to adopt the unborn child. Things look up, but something suspicious is afoot. Is there an ulterior motive behind the couple's actions, or is Wulan worrying about nothing? That is what "The Womb" sets out to answer in a runtime of 1 hour, and 56 minutes.

Firstly, the film is set in Indonesia. This is the second Indonesian film I've watched, but from what I've seen, I understand Indonesian culture, at least in terms of the localities and atmosphere, is very similar to certain parts of India. The film has a bleak color palette and tone. Despite having lovely flowers and vast gardens, nothing feels optimistic. It reminded me of those films where I could just feel it in my gut that something bad was going to happen. Nobody seems trustworthy or too helpful. In one specific scene, Wulan approaches her store manager for an early paycheck to pay for her rent and is instead faced with a perverted quid pro quo (in other words, sexual harassment).

The film has a very unsettling feeling throughout; even when supposedly optimistic or wholesome things are taking place, it still feels like something might go wrong at any moment. The elderly couple seems sweet and innocent in their actions but leaves you feeling that it is too good to be true. When Wulan gets kicked out of her place, they take her in. They live in a massive house set far away from civilization, surrounded by lush vegetation. It seems like the setting of a horror film, and the husband even jokes about that.

Once the film gets going, though, it really shines as a scary film. It is an unnerving, anxious scare that creeps you out. Dream sequences, supernatural occurrences, and disturbing imagery make it a little difficult to watch. After around 40 minutes into the show, the elderly couple's son returns home without telling them. This leads to a lot of change in the way the story could've gone. in a good way.

The film deals with a lot of taboos and themes that might make people uncomfortable. It is a very brutal film. It doesn't shy away from leaning into the supernatural and superstitious elements of society. It doesn't provide commentary on it but does tell a story that is somewhat interesting.

The acting in the film is excellent; the elderly couple made my skin crawl with anxiety in every scene they were in, while the actress who played Wulan was also commendable. The real star of the show with respect to character is Bergas, the elderly couple's son. All in all, the film has all the elements of a great horror film and manages to scare and creep you until the very end. The only thing I didn't like about the film was the ending. It is disappointing and makes me feel like the director leaned in too hard in an attempt to make it a scary cyclic film. If it had ended 10 minutes earlier, I would have given it a much higher rating. The ending went against the character's motivations and seemed very bizarre and cliche.

Final Score – [8/10]
Reviewed by - Aayush Chaurasia
Follow @AayushChaur44 on Twitter
Publisher at Midgard Times