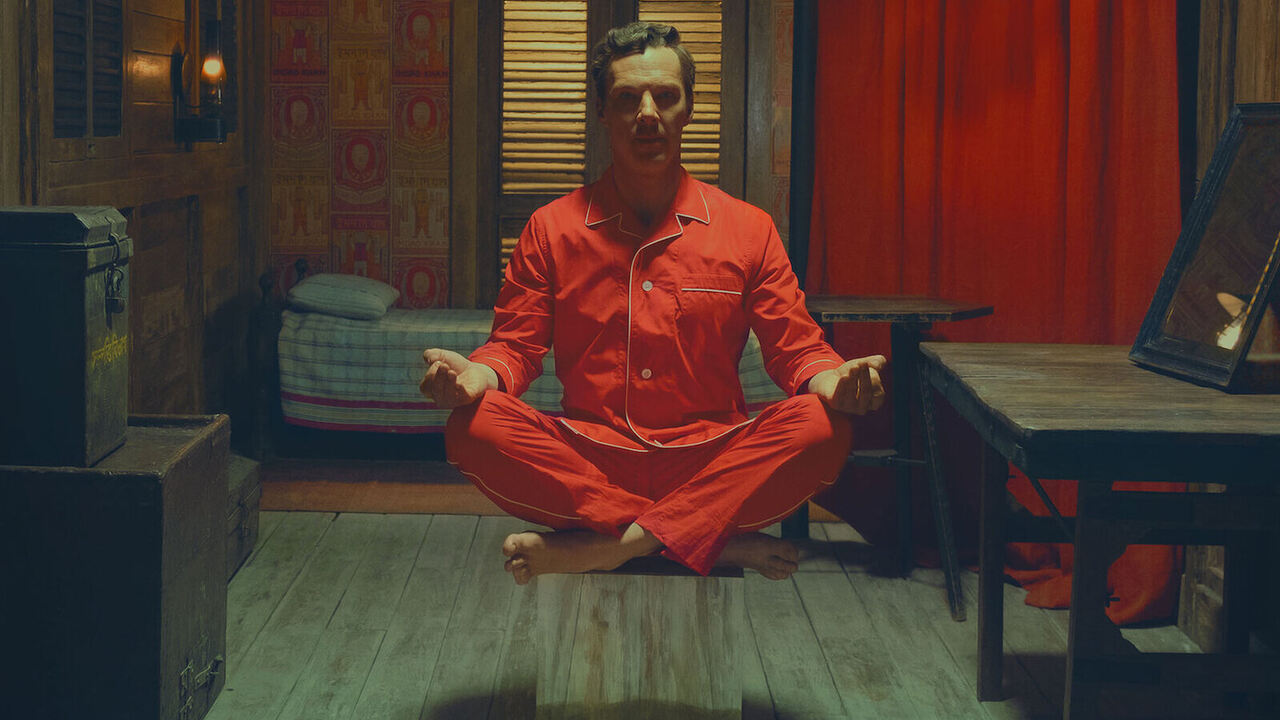 While reading Roald Dahl's The Wonderful Story of Henry Sugar recently, I realized it was tailor-made for a Wes Anderson film. Consider these opening lines from the short story: "Henry Sugar was forty-one years old and unmarried. He was also wealthy. He was wealthy because he had had a rich father who was now dead. He was unmarried because he was too selfish to share any of his money with a wife," and "He used a costly aftershave lotion on his face, and he kept his hands soft with a cream that contained turtle oil." These words sound perfect in the voice of a narrator from a Wes Anderson film. Needless to say, I got excited about Anderson's adaptation and eagerly wanted to see how he transformed the story through his quirky, colorful vision.

Unfortunately, Anderson's short film is disappointing. It contains all the usual Anderson delights, but the images are so overwhelming they become exhausting as soon as they appear. The fast and furious pace combined with a mostly monotonous narration drains our energy. You are so busy keeping up with the sights that you stop taking notes and pay little attention to the dialogue. If I had not read Dahl's story, I wouldn't have fully grasped the film's narrative. What's so wonderful about the source material is that it's told in simple words, and this simplicity gives us the opportunity to enjoy (and appreciate) its structure (a narrator opens the story of Henry Sugar. Henry Sugar opens the story of Dr. John F. Cartwright, and this doctor allows Imhrat Khan to tell his own account). We not only understood the style but also the characters.

In Anderson's movie, however, the characters behave like bland talking heads. Their personalities and peculiarities are blurred, and they resemble mechanical robots. One of the most amusing details about Henry Sugar in Dahl's story came from that betting incident, where Henry Sugar and his friends looked at a dog to see what would be the first object this animal would lift its leg against. What makes this moment more absurd (and ridiculously entertaining) is the fact that Henry Sugar wins the bet because he used to closely observe the dog's routine for this particular betting incident. This scene is removed from Anderson's film, as is the explanation regarding how his accountant shifted to Switzerland. In the book, when the accountant says he is a family man and can't just move to another place, Henry Sugar gives him £17,500 to get him settled. In the film, the accountant mentions the familial issue, but he's also instantly placed in Switzerland (we do not see him receiving any money to help him get settled).

One of the most essential elements in The Wonderful Story of Henry Sugar is obsession. Imhrat Khan gets obsessed with becoming a magician, and Henry Sugar is filled with a strong desire to be the next man who can see without his eyes. In Anderson's film, though, this fixation with attaining supernatural powers doesn't come to the foreground. Even the shock the two doctors experience after noticing Imhrat Khan navigating the corridors of the hospital is not present here (their voice is uninflected). Perhaps Anderson got fed up with all the criticisms about his movies being devoid of emotions. This is why he ended up making a truly emotionless piece of work. I liked how the yogi levitated and the way Henry Sugar's (Benedict Cumberbatch) internal organs were displayed to us. But we are so scared of losing the next quirky visual that we forget to enjoy the ongoing moment. The best way to experience The Wonderful Story of Henry Sugar is to read Dahl's novel. If you are looking for the Anderson magic, watch any of his features.

Final Score- [4.5/10]
Reviewed by - Vikas Yadav
Follow @vikasonorous on Twitter
Publisher at Midgard Times