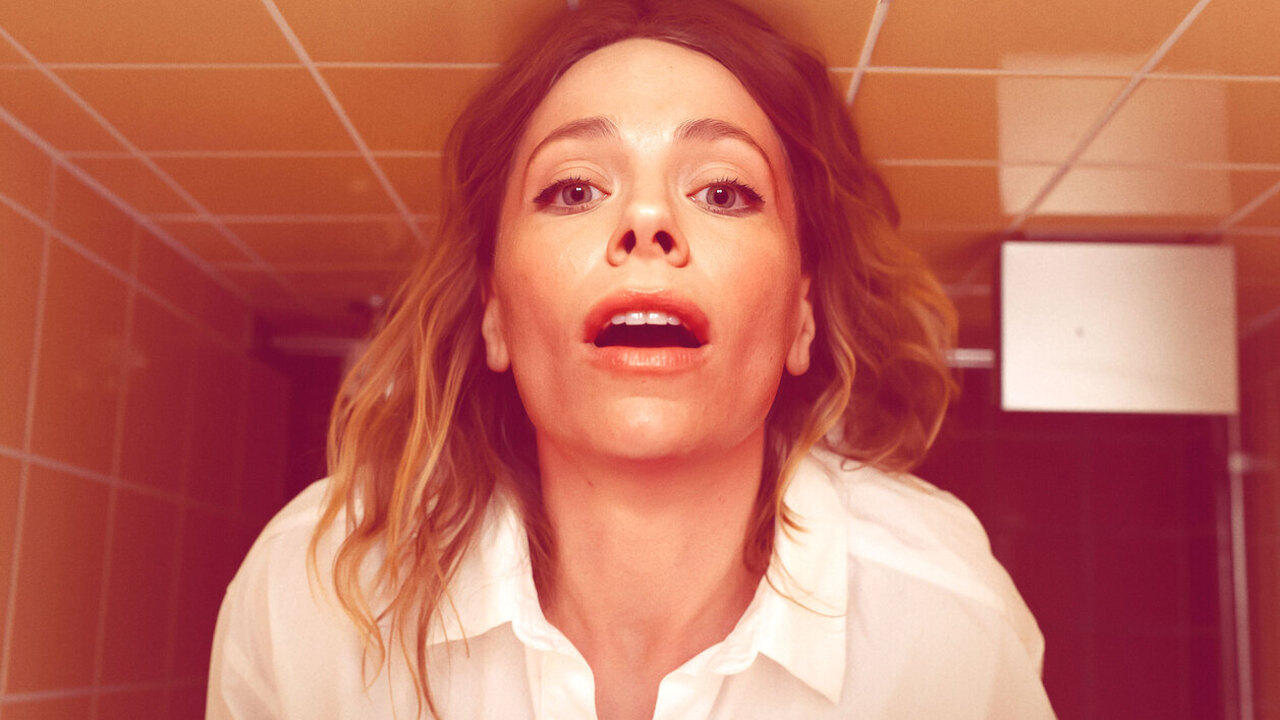 Step into the wild and whimsical world of "The Year I Started Masturbating," a Swedish gem that dances between the ordinary and the extraordinary. Director Erika Wasserman takes us on a rollercoaster ride of relatable emotions, exploring themes of motherhood, relationships, and the quest for happiness. While the film may not tickle every viewer's funny bone as expected, its talented cast and breathtaking scenery are undeniably captivating.

Picture this: Hanna, a determined soul with dreams of expanding her family, finds herself at a crossroads when her boyfriend abruptly ends their relationship. Without a place to call home, a job, or the comforting embrace of family, she embarks on a courageous journey to reclaim her lost love. But as the plot unravels, Hanna discovers that the path to fulfillment may lie in unexpected places, challenging her preconceived notions of what it means to truly find happiness.

What sets "The Year I Started Masturbating" apart is its ability to tackle weighty themes with a lighthearted touch. Wasserman, known for her producing prowess, demonstrates her directorial finesse by infusing the story with a playful tone. It's a refreshing departure from her previous work, allowing the characters to shine with authenticity amidst the twists and turns of their lives.

The film's cast is a testament to Wasserman's keen eye for talent. Our leading lady, whose name is as charming as her performance, breathes life into Hanna, flawlessly capturing her determination and vulnerability. The chemistry between the actors adds an extra spark, creating a web of connections that feel real and palpable. Through their performances, we become invested in the intricate dance of relationships, rooting for love to triumph against all odds.

Oh, but let's not forget the captivating backdrop of Stockholm, which serves as a character in its own right. The cinematography showcases the city's picturesque streets and breathtaking landscapes, leaving us yearning for a plane ticket to experience its magic firsthand. The Stockholm tourism office must have been grinning from ear to ear while watching this film, as it effortlessly entices viewers to explore the hidden treasures of this enchanting destination.

Now, onto the less shimmering aspects of the film. It must be said that at times, "The Year I Started Masturbating" may come across as a tad plain, lacking the intricate layers and depth that some viewers crave. There are moments when the narrative feels like it's treading water, not fully diving into the depths of its potential. Nevertheless, these shortcomings are but minor blips in an otherwise delightful tapestry.

Speaking of blips, the film's humor, or rather the lack thereof, might leave some viewers yearning for more belly laughs. With a title as bold and cheeky as this, one might expect an abundance of hilarious escapades. Alas, the comedic elements occasionally feel restrained, like a playful kitten held back by invisible boundaries. While the film does offer glimpses of wit and levity, it could have gone bolder, embracing its potential for uproarious laughter.

In the grand tapestry of "The Year I Started Masturbating," the positives undoubtedly outweigh the negatives. Wasserman's directorial debut serves as a testament to her creative prowess, weaving a story that resonates with its audience. It's a whimsical symphony of relatable moments, set against the backdrop of a city that beckons with its enchanting allure.

Final Score- [6/10]
Reviewed by - Anjali Sharma
Follow @AnjaliS54769166 on Twitter
Publisher at Midgard Times