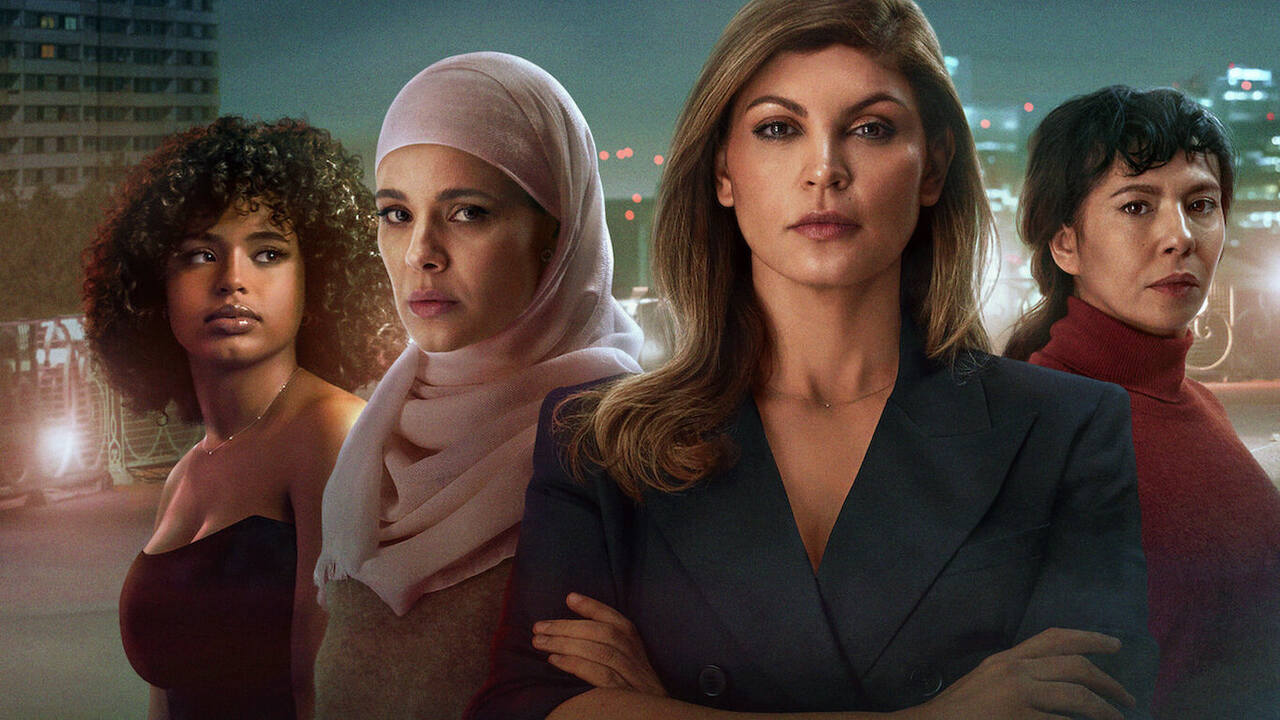 Hey there! If you're a fan of crime thrillers and looking for something new and exciting to watch, you're in for a treat. "Thicker Than Water," a French criminal thriller series, premiered on Netflix on April 7, 2023, and it's one that you don't want to miss.

What makes this show so special is its unique blend of drama, entertainment, conspiracy, ambition, and survival amidst the ensuing violence. Created by Nawell Madani and Simon Jablonka, "Thicker Than Water" follows the story of four strong women who belong to a Muslim household and try to prove that they can survive and be victorious in a powerful and patriarchal world, even in a world that is against them. Their relationships with each other, their families, and their communities are complex and dynamic, adding an extra layer of depth to the show's storyline.

At the heart of the story is Fara Bentayeb, a journalist who finds herself entangled in a drug lord's merciless scheme as she tries to shield her brother from the law. Themes such as harassment, abuse, and being treated as part of a challenging business are also tackled in the show, and the characters care less about the stereotypes and assumptions surrounding them, empowered by the presence and support of one another.

The series is created by Nawell Madani, a Belgian humorist, and actress, who also stars in the show as one of the lead characters. Madani's background in comedy and entertainment shines through, as she infuses humor into the show's darker moments, making it more relatable and engaging for the audience.

The performances are top-notch, especially that of the four lead women - Nawell Madani, Kahina Carina, Carima Amarouche, and Paola Locatelli. They deliver standout performances as women trying to navigate through a society that is not always accepting of them. They all bring depth and complexity to their characters, and their portrayals are relatable, authentic, and spiced with subtle character differentiations.

The show's other cast members are equally impressive. In particular, Djebril Zonga's portrayal of the drug lord is a standout performance that's both captivating and chilling. He's a character that you'll almost develop a love-hate relationship with, as you're simultaneously drawn to his charisma and repelled by his violent tendencies.

One of the strongest aspects of "Thicker Than Water" is its exploration of important themes and issues. The show does not shy away from tackling tough subjects such as corruption in the police force, media distortion, harassment, and abuse. However, it does so in a way that is both sensitive and insightful, without resorting to heavy-handed preaching or sensationalism. In fact, what sets this show apart is how it gives a voice to characters often underrepresented in the media and its central themes are both timely and necessary.
The pacing of the show is excellent, with each episode leaving the audience wanting more. The show's creators have struck a perfect balance between drama and entertainment, keeping the viewers engaged without sacrificing the show's intellectual weight.

In conclusion, "Thicker Than Water" is a stunning achievement in the crime thriller genre. With its intriguing plot, brilliant performances, and sensitive exploration of important themes, this French series has all the hallmarks of a classic. It's an intense ride, which will keep you on the edge of your seat from start to finish.

As a thriller fanatic, I can say that this is a series that will stay with you long after the final credits roll. It's a testament to the power of storytelling and a reminder that when we give voice to the voiceless, we can create something extraordinary. So, if you're looking for a new show to binge-watch, look no further than "Thicker Than Water" – you won't be disappointed.

Final Score- [9/10]
Reviewed by - Anjali Sharma
Follow @AnjaliS54769166 on Twitter
Publisher at Midgard Times