As soon as the new trailer for 'Thor: Love and Thunder' was released, the excitement for the film went 10 folds among the fans. The trailer was viewed by more than 32 million users on Marvel's Youtube account alone. However, some fans were not happy about the change with Gorr the God Butcher.

Gorr the God Butcher is played by Christian Bale in the movie. In the recently released trailer, Gorr is having a plain white face, which doesn't match the description of the character in the comics, where he has tentacles hanging from his head. Some fans expressed their disappointments and called it yet another character ruined by Disney while adapting. All though Christian Bale does look threatening in this character, per my opinion.

However, Marvel Studios is known for showing something else in the trailer than what it is actually in the movie. If you look closely and carefully enough, you would observe that the scenes related to Gorr the God Butcher are from the past. He looks younger, and he is furious with the gods. He says, "The only ones who god cares about are themselves. So this is my vow. All gods will die." It seems he is yet to become Gorr the God Butcher.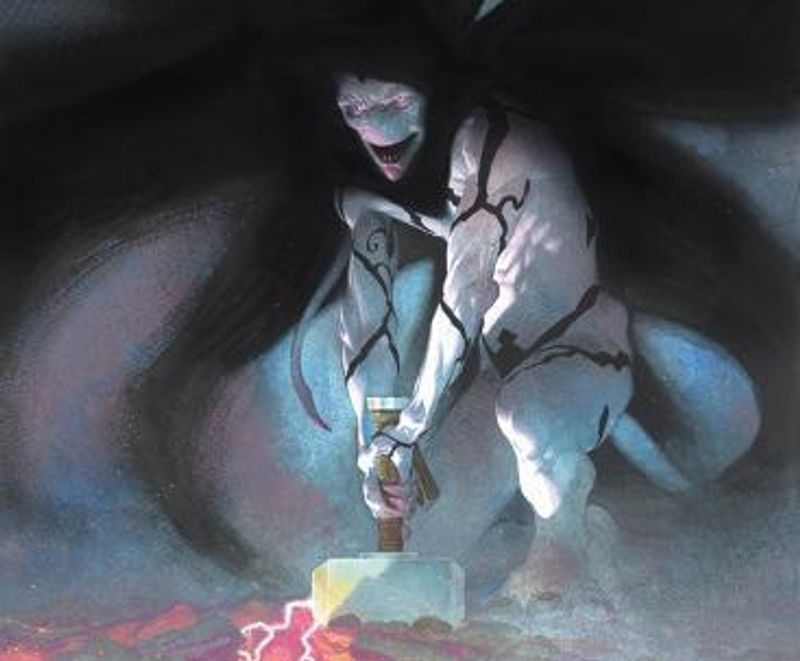 Although he is an alien, I am not very sure about his actual form, whether he looked like a human in his early life or he has tentacles since birth. Gorr was born on a planet with no name, on the verge of starvation nearly every day. He was taught to believe in the gods, yet they never responded to his prayers. If this intimidating look with tentacles was a result of him becoming a Gorr the God Butcher, we might get to see the comic-book look in the film as well.

Stricken with grief after his son Agar's death, Gorr gave up hope and outwardly expressed his belief that there were no gods, for which he was exiled by his superstitious people. Gorr saw a pair of battling gods—a dark elder deity called Knull and a gold-armored purple-skinned god strengthened by the Enigma Force while traversing the desert wishing to die. Gorr was outraged as the gold-armored deity begged for help. Gorr slew the gold-armored deity with his new weapon, All-Black the Necrosword; he then vowed vengeance on all gods for not answering his prayers, and went out to kill them all. Gorr hated all gods and traveled the universe for thousands of years to exact his vengeance, allegedly killing numerous gods of terror, war, chaos, earthquakes, blood, wrath, genocide, revenge, plagues, jealousy, death, degradation, and a few gods of poetry and flowers.

However, the possibility of Gorr, looking like a human cannot be ruled out. This change could also mean his origin might be different from the comics. Marvel Studios has previously done changes to the origin of many characters, some turn out to be better and some failed to impress the fans. This time whether it turns out to be good or not, we have to wait for the film to release and then judge.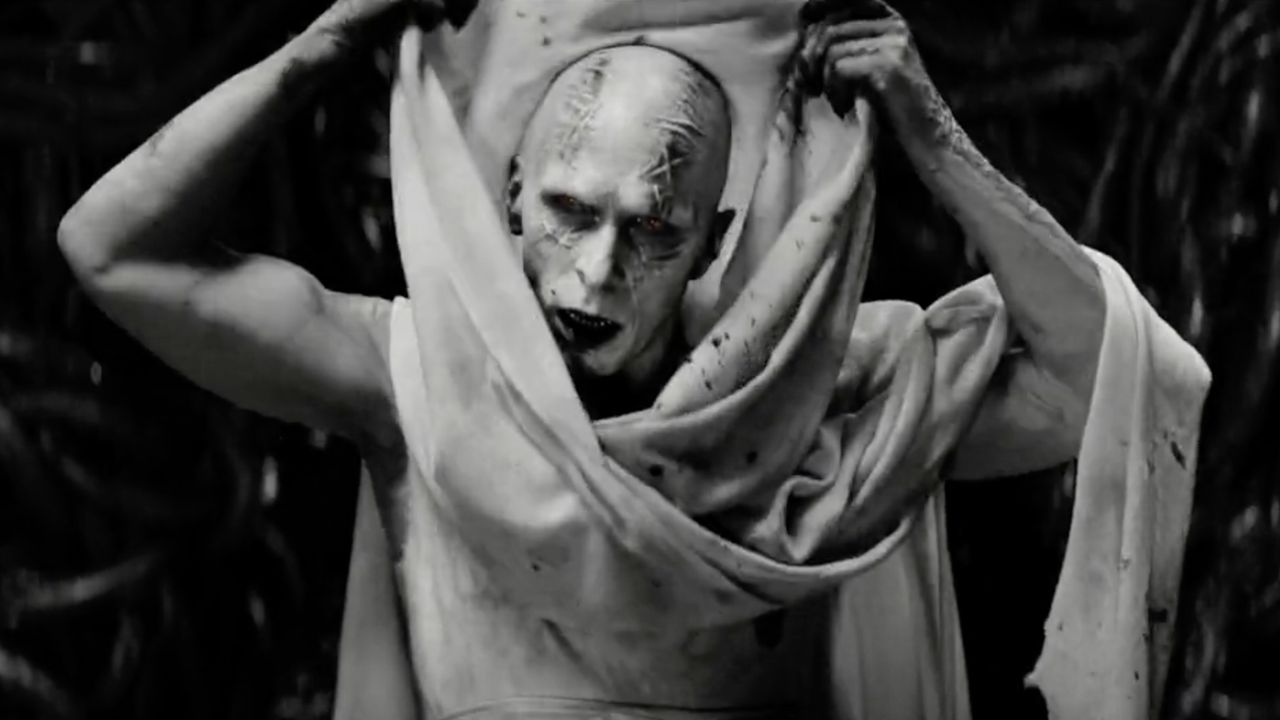 Thor embarks on a journey unlike any he's ever undertaken: a quest for inner peace. However, his retirement is cut short by a galactic assassin known as Gorr the God Butcher, who desires the annihilation of the gods. To counter the menace, Thor enlists the assistance of King Valkyrie, Korg, and ex-girlfriend Jane Foster. He, to Thor's amazement, wields his mystical hammer, Mjolnir, as the Mighty Thor. They embark on a dangerous cosmic adventure together to solve the secret of the God Butcher's vengeance and stop him before it's too late.

Taika Waititi has directed from a script written by him and Jennifer Kaytin Robinson. "Thor: Love and Thunder" is currently expected to release in theaters on July 8, 2022.