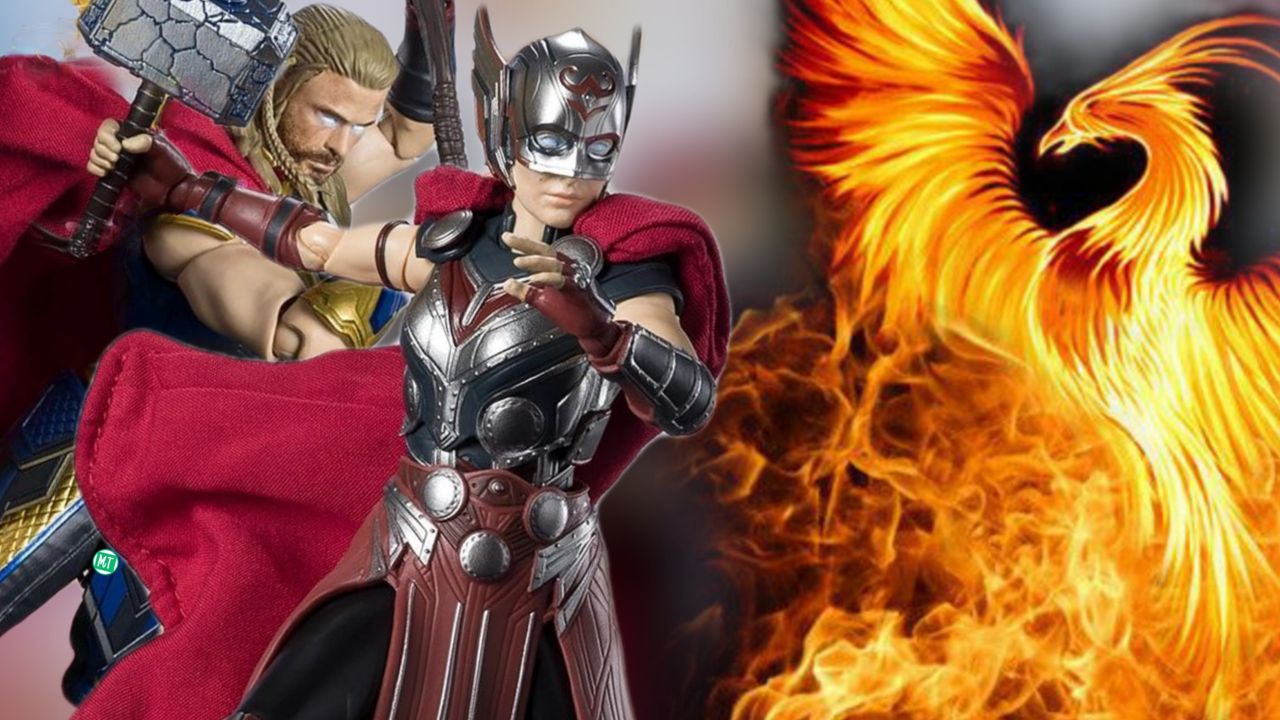 'Thor: Love and Thunder' marketing campaign is yet to start, but photos and action figures from the movie have begun to appear online. In a new set of leaked photos of Thor: Love and Thunder figure, Jane Foster appears to be fighting fire with her Mjolnir.

The new leaked images show Thor Odinson (Chris Hemsworth) and Jane Foster aka Mighty Thor (Natalie Portman) wielding Stormbreaker and Mjolnir, respectively. The images also confirm that Jane will indeed become Mighty Thor and not a Valkyrie at first. One of the images suggests that she might have the superpower to construct the broken Mjolnir from its individual pieces on her will, and once she stops wielding, it could again be scattered into broken Mjolnir.

But what caught the attention was an action figure image, where Jane seem to be fighting with fire with the help of Mjolnir. After becoming Mighty Thor, there is one instance where she fought with fire in the comics. In Mighty Thor issue 19, Jane fought with the Phoenix Force during her confrontation with the gods of the Shi'ar.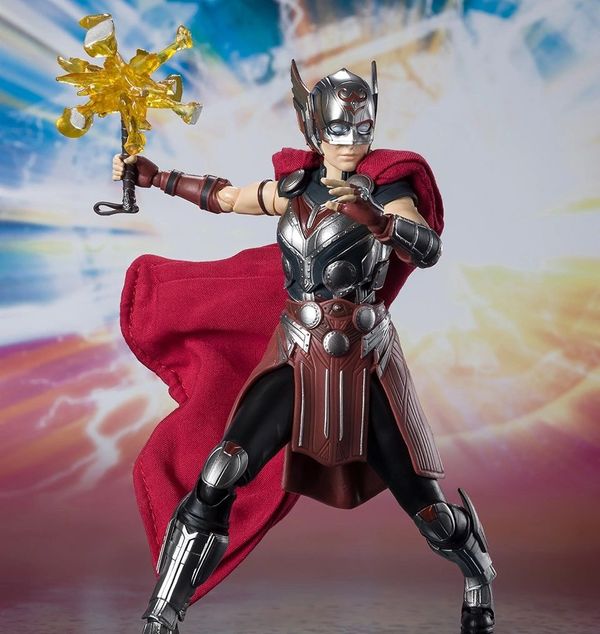 In the comics, Jane was called to action when the Shi'ar invaded Asgardia, which was created after the fall of the City of Asgard on Earth. Gladiator kidnapped Thor and took her to the shi'ar gods Sharra and Käythri, who forced her to participate in a challenge of the gods—unaware they were all being manipulated by Malekith and Loki, who are gathering an army of their own. When thor tried to end the challenge, the shi'ar gods called upon the ultimate judgment, but before that threat could come to fruition, the Asgardian army arrived to fight alongside Thor, and together they defeated Sharra and Käythri.

For her ability to motivate others, even gods, thor was declared the winner of the challenge. Enraged, Sharra and Käythri called upon a deadly power: the all-consuming Phoenix Force. Thor sought assistance from Quentin Quire, an omega-level telepath and sometimes X-Men who is destined to one day control the phoenix.

Although, the characters present in this issue of comics may not be part of 'Thor: Love and Thunder,' but there are other Gods (apart from Thor and Family) that will appear in the film. Zeus and Bastet God are confirmed to be part of the movie. Gorr the God Butcher is also part of the movie and rumored to be the main villain. 'Thor: Love and Thunder' is rumored to make Jane Foster's Mighty Thor as MCU's only Thor leaving behind Thor Odinson without any significant role to play.

The Phoenix Force is one of the oldest known cosmic entities, representing unborn life as well as the powers of creation and destruction. It has previously appeared in Jean Grey's Dark Phoenix form in FOX's X-Men movie, X-Men: Dark Phoenix, which was also the last film in the X-Men Franchise.

Below are the rest of the images that first appeared on the Japanese website S.H.Figuarts:

"Thor: Love and Thunder" also stars Christian Bale as Gorr the God Butcher, the main villain in the film, Russell Crowe in the role of Zeus, Jaimie Alexander as Lady Sif, Chris Pratt as Star-Lord, Karen Gillan as Nebula, Matt Damon as Actor Loki, Akosia Sabet as Bastet God, Melissa McCarthy as Actor Hela, Sean Gunn as Kraglin, and Simon Russell Beale.

Taika Waititi has directed from a script written by him and Jennifer Kaytin Robinson. "Thor: Love and Thunder" is currently expected to release in theaters on July 8, 2022.