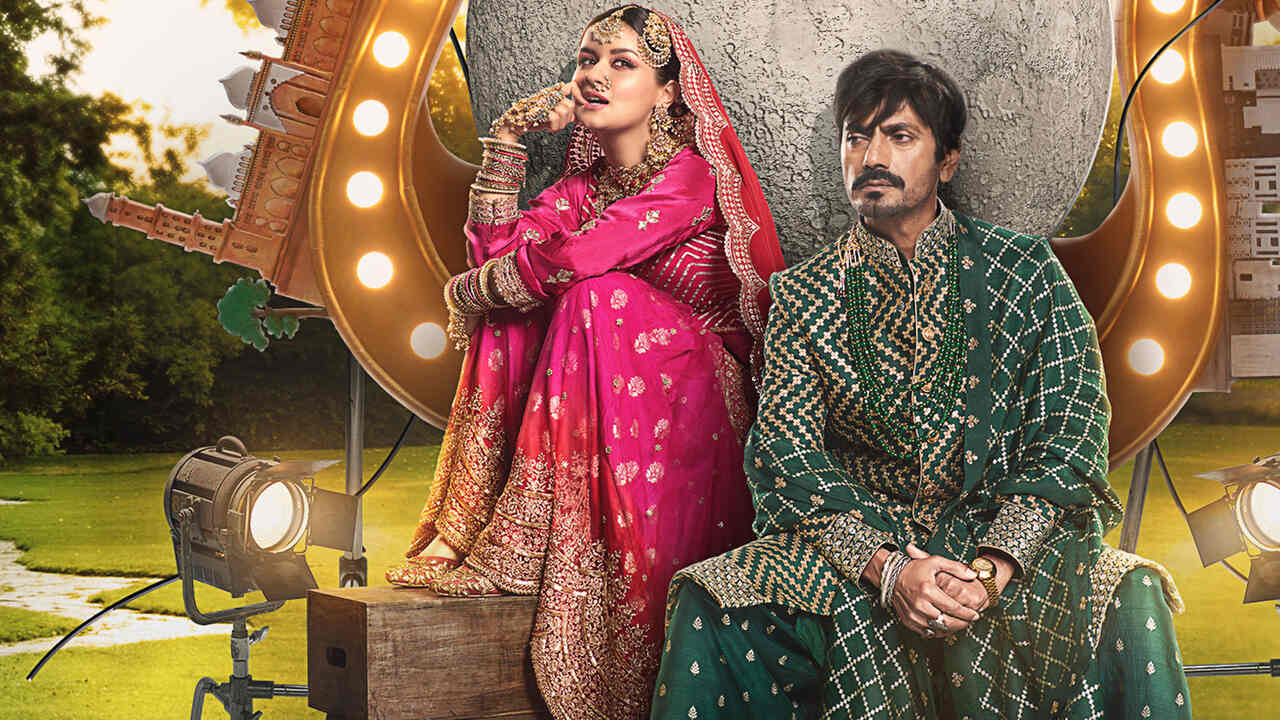 Sheru (played by Nawazuddin Siddiqui) wants to be a great actor. He lives in Mumbai and apart from acting, he also supplies girls for parties and all. Having a loan of ten lakh, he handed over the papers of his old home and calls it the Taj Mahal. The man speaks highly of his things (like his home) and his family. He gets a marriage proposal and after watching the picture of the girl, he likes her instantly.

After reaching her home, the girl says no. Suddenly, her brother comes out of nowhere and slaps her. Sheru wasn't able to see this and left the home. Tiku is further taken to a room by her elder brother and gets beaten up with a belt. She was a spoilt child, but nobody deserves to be treated like this. It felt good when Sheru took a stand for her. While he was talking with Tiku's family, he told that his family comes from a royal line and they have so many finances when in reality he lived in an old house and had no money. He even told them that he is into the film business. Either he was delusional or spoke like this to make himself believe things that didn't exist. There's a quote "Fake it till you make it". This was Sheru's mantra and he followed it by heart.

Tiku also wants to be an actress and when she learns that Sheru lives in Mumbai, she married him. They both start living there and she runs off one day. After saving her, accepting her secrets, and caring for her needs, Tiku started to fall for Sheru. The way he embraced and cared for her, why would she not? Sheru's lies follow him and one day everything comes out. What follows is complete devastation in Tiku's world.

There were some expectations from Tiku Weds Sheru because of two facts. First, this one is produced by Kangana Ranaut and secondly, the star cast includes Avneet Kaur and Nawazuddin Siddiqui. I don't know who cast two leads with such a wide age gap as a married couple. From the beginning, it seemed like an odd couple. There was no chemistry and we can say that it wasn't required also. Sheru was like a caretaker of Tiku. There was no romance between the two except for a kissing scene. He took the role of a fatherly figure and catered to her needs as she didn't want to live poor. Sheru even before meeting her was involved in illegal activities and for his wife, he again stepped back in the mud.

There are moments in the second half of the film when light is thrown upon the casting couch and how the outsiders don't get work in the film industry. This film is produced by Kangana so, it had to be shown. These things were expected. In the end, the filmmakers realized that it is getting too boring and let us add some spice. Then only Tiku Weds Sheru got real on entertainment as the first half was too boring. From the movie, one message can be learned and that is valuing what you have got. When Sheru was there, he catered to Tiku's all needs. Sheru was a scammer still, he did everything to keep his family happy. Tiku's family was abusive and she was a rebel so, Sheru stepped in and changed her life.

The film lacks depth and the shayari included looks like a misfit. There is also a cameo by Kangana Ranaut in which Tiku runs after her asking for work saying that she is also an outsider. The whole Nepotism facade is taken to the next level in the second half. Be it casting couch or nepotism, adequate light has been thrown on that issue. Avneet as Tiku did a good job and there wasn't a moment when she was out of character or did something wrong. Nawazuddin Siddiqui as always was fabulous. In all, Tiku Weds Sheru is an okayish film with a slow pace. Many things could be done with such a plot rather it was bland. You might enjoy the second half if you have the patience.

Final Score – [5/10]
Reviewed by - Riya Singh
Follow @_riyasinghhh_ on Twitter
Publisher at Midgard Times