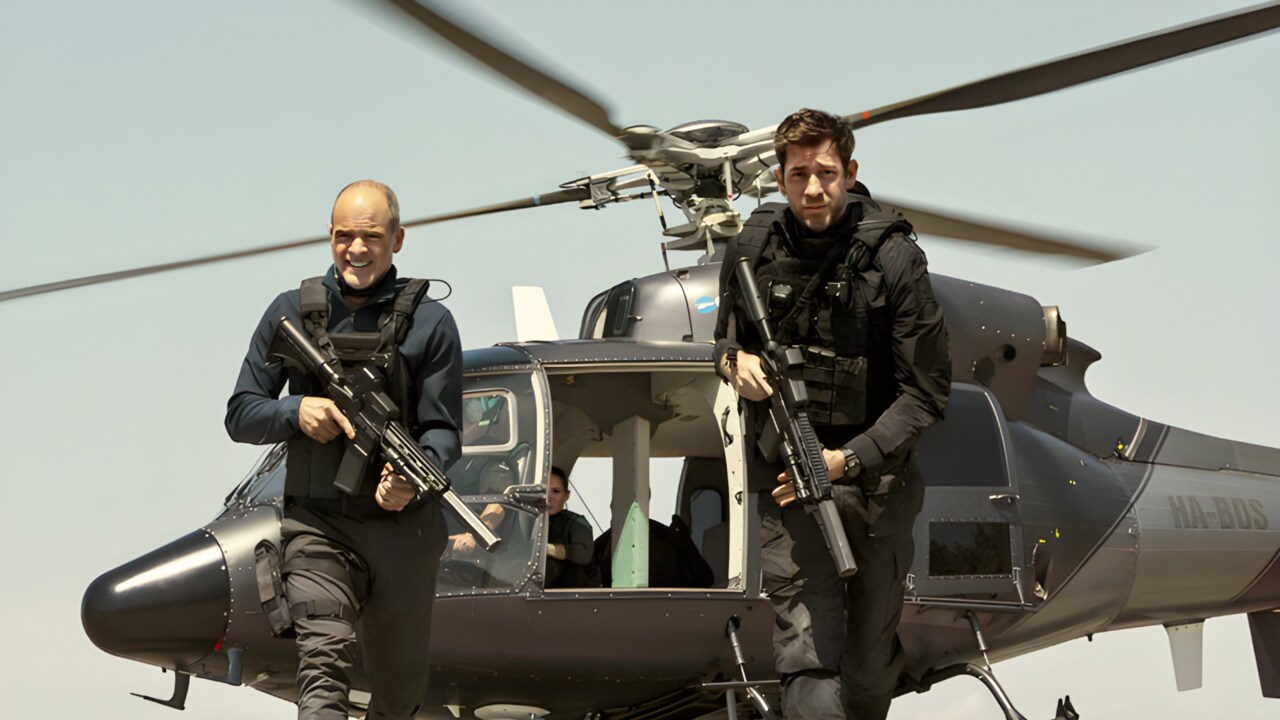 I am not a big fan of Tom Clancy's Jack Ryan. I didn't even like the first season, which was appreciated by most of the critics. The series is nothing but a mediocre machine that either bites more than it can chew (Season 1) or simply treads on a path without any sense of urgency (Season 2). The latter criticism can be applied to the third season, as it sleepwalks to its destination while threatening to put us to sleep.

The DNA of the third season is quite different from the previous outings. There are no additional subplots, and the mood is very grim. Things are treated so seriously that when James (Wendell Pierce) talks about doing meditation, we don't feel like smiling. Perhaps, the creators understood that by focusing on multiple characters, they were not introducing complexity into the story. The subplot involving a drone operator in the first season and a soldier left behind in a forest in the second one only unnecessarily stretched the narrative without making it attractive.

Hence, the flab is completely removed in the third season, and the series mainly concentrates on a single objective. That does not mean the story automatically becomes better or more exciting. It sure is lean but also very bland and talky. When it comes to conversations between characters, Season 3 displays no imagination and opts for a standard coverage style. The dramatis personae in Season 3 are restricted to delivering dialogues while sitting or standing, and they solely keep the plot moving. One exception comes during the scene where two characters stand in the foreground while the third one is placed in the middle at a distance. By positioning him in the background and blurring his figure, the show visually undercuts his power in the scheme of things.

Jack Ryan was never good at handling action scenes. The basic editing pattern of quick cuts and close-ups only accentuated how unremarkable the series is. Thankfully, there are fewer action sequences in Season 3. However, whatever is served to us - soldiers on a ship, cat and mouse game on the streets of Athens - is expectedly run-of-the-mill. Even here, an exception arrives in the form of a time-ticking scene at a tunnel, which, no matter how generic, succeeds in raising our heartbeat.

But seriously, the third season looks wildly distinct from the previous seasons. It's not compulsory to watch Season 1 to understand Season 2, yet those two installments are similar in tone and style. Season 3 might as well be a completely new series. The contrast is so much that someone from Season 1 is inserted to tether this season to Tom Clancy's Jack Ryan franchise. This also means that the cameo feels forced and needless. Needless is a quality you can attach to this season. With dull characters, a generic plot, and flat villains, Season 3 comes across as an obligation, not a result of artistic creation.

John Krasinski is an actor who is simultaneously likable and forgettable. When the camera is not on him, you forget he even exists in the material. This is why the actor is perfect as a spy, as they need to lie low. Good for Krasinski, then, that he is in almost all the frames here. But the downside is that his Jack is utterly boring this season. He is reduced to a pawn, fulfilling the requirements of the screenplay, which is something you can say about all the characters present in the third season. Nothing makes them stick out or memorable, and they are as disposable as the plot.

There are some individual scenes that are fun to watch, like the one where a character gets paranoid or the one where the radiation meter suddenly increases. But overall, Season 3 is uninspiring and dour. Everything is painfully predictable, be it the twists or certain visuals (a character is placed and framed in such a manner that you accurately guess he is about to be attacked from behind). Fans might still come in for the new season. But if you are not an admirer, Season 3 won't suddenly change your opinion or leave you dying to include yourself in the mayhem.

Final Score- [5/10]
Reviewed by - Vikas Yadav
Follow @vikasonorous on Twitter
Publisher at Midgard Times
Note: All eight episodes of Season 3 are screened for this review.
Premiere Date: December 21, 2022, on Prime Video