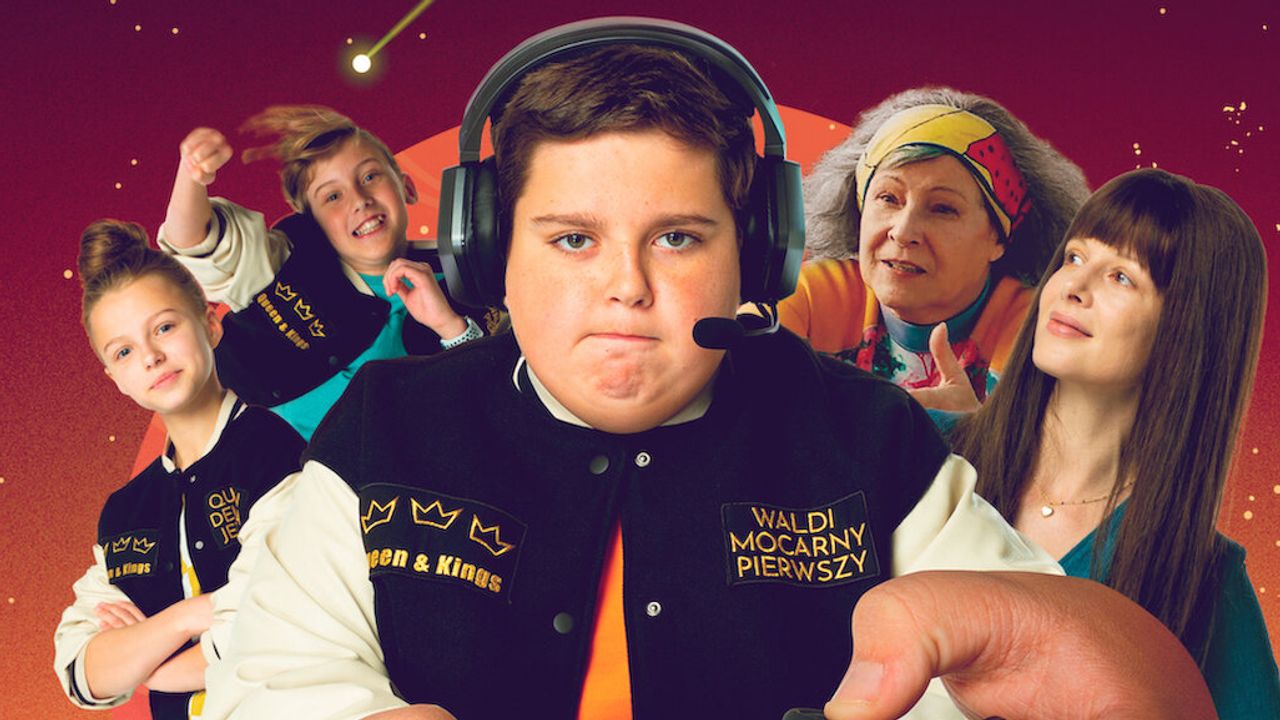 Discipline, healthy eating, and doing his work were distant concepts for Waldek, the main character of this film. He is a young school-going boy whose mother, Tereska leaves him in the care of her aunt, Mariolka. He is a gamer and is a part of the team Three Kings. Waldi is really serious about his e-gaming career and would like to pursue it in the future. His life revolves around his mother and she does all the things for him. This kid is so dependent that he can't even cross the road on his own.

Tereska gets diagnosed with cancer and has to go to the hospital for her check-ups. In her absence, she trusts Mariolka to take care of him. The changes brought in Waldi's life by his aunt are drastic. He learns to do a lot of things by himself, like making tea, cleaning toilets, getting groceries, and most importantly, going to school alone. However, Waldi considers all this as a punishment, initially. Mariolka made him eat healthy things, and also made him do his own dishes. Secretly he wanted to run away. He was even forced to cycle for several hours, because of which, he was left feeling so tired that he wasn't able to focus on gaming.

Waldi wanted to rebel, so he went to the hospital, where his mother was admitted. He desperately wanted to meet her. Upon reaching there, he noticed that his mother is now bald and suffering from cancer. She didn't tell him anything about the disease, and Waldi was really angry at her for hiding things. All these things were going on, and just sometime before the tournament application form had to be filled, his team, Three Kings lost a member. Now, he and Staszek (his best friend) search for a new recruit, and they end up hiring Delfina.

Mariola can usually be seen hanging from the ceiling and acting as if she's flying in the air, it was later explained in the movie why she does that. Waldi learns great values by the end. Such lessons were given to him, which he'll remember his whole life.

Kudos to Maciej Karas, who played the role of Waldek Banas with such ease and perfection. The children cast in the film did a great job. I liked the character of Mariolka played by Dorota Kolak, a lot. She is a lovely character whose presence was important to make Waldi realize many things. She taught him to be independent and do his own stuff.

Children need to do their own work so that they don't become dependent for everything on their parents in the long run. Important things have been discussed in the movie with such ease. The core of the plot was intense, and the film was able to deliver it with such ease. This film is based on the novel written by Agnieszka Dabrowska, and it runs for 1 hour and 47 minutes.

In my opinion, Too Old for Fairy Tales is a light movie, which you can watch with children around you. The film delivers many important messages like learning to be independent, the value of friendship, reasons behind lies, considering the other gender as equals, and team spirit.

Final Score – [7/10]
Reviewed by - Riya Singh
Follow @_riyasinghhh_ on Twitter