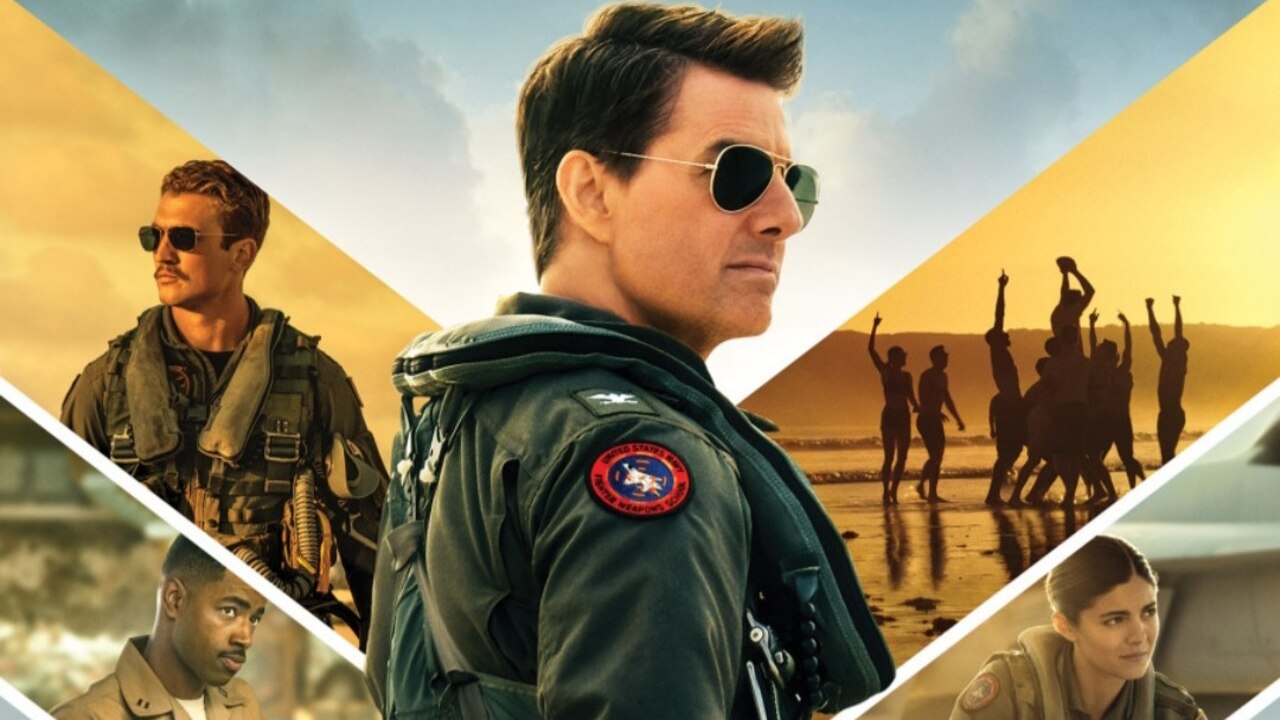 Top Gun Maverick released last year, in May of 2022 was one of the highest-grossing films of the year. I experienced it in theaters and with the Oscar buzz revolving around the film I decided to rewatch and reflect on this film which marked the revival of Hollywood, both in terms of box office revenue and charm (at least post-covid 19 times).

If you don't know yet, Top Gun Maverick is about Maverick played by Tom Cruise. In the original film, he and his ragtag team of aviators inspired a whole generation to join the airforce. He did that simply by just displaying dogfight setpieces and looking cool in those aviator shades. In fact, it is said that the film revived Ray Ban and cemented it as a big player. How does this film beat the original then you may ask?

It does so with its spectacularly well-told story with a tight screenplay that doesn't leave space for any fluff. Firstly, the film very early on acknowledges the fact that Tom Cruise is old. Maverick, despite still pushing the bar as an aviator, isn't at the post that he should be, and now that he is aging it is time for him to hang his shades. The battle of man vs machine as unmanned planes are being pushed for replacing the aviators works well as a background in today's world scenario with Chatgpt and other A.I. models taking over. Maverick doesn't shy away from the challenge though and proves himself at the very beginning of the film.

Let me elaborate on why the film works in detail. The story's setup basically makes Maverick an instructor for a group of aviators who are going in for an almost impossible mission. It is a good dynamic that makes sense for someone like Maverick. In addition to that though, Bradley Bradshaw or Rooster's history with Maverick makes it even more interesting. The first film despite having a good amount of bromance didn't have the drama and intrigue this film has. The personal stakes that Maverick has on this with the death of his previous wingman, makes it feel like it really matters.

The film accompanies this tight plotline with some of the best aviation scenes ever, with cool fighter jets getting involved in insane maneuvers. It is literally a blast to watch. There wasn't a single dull moment that made me want to stop the film. Val Kilmer returns as Iceman to bring in the feels too. It is a well-rounded film that has value because of how perfect it is. It is exhilarating throughout and keeps the viewer watching at the edge of their seat throughout. It might have faults but we choose to ignore it because we love what the film stands for. It builds up in every way over the predecessor.

For me personally, films like Top Gun: Maverick, RRR, and Everything Everywhere all at once represents the perfect way to make and market mass films. Though the third film isn't technically a mass audience film, its scale makes me want to say that. These films are like that one highlight that you go to in your college's fest. They are different from Marvel stuff though because they don't require you to watch a billion other things to enjoy them. They feel like stand-alone films which are exceptional just by being what they are. They don't rely on references or other older material to be good and enjoyable.

Final Score – [9.5/10]
Reviewed by - Aayush Chaurasia
Follow @AayushC44 on Twitter
Publisher at Midgard Times