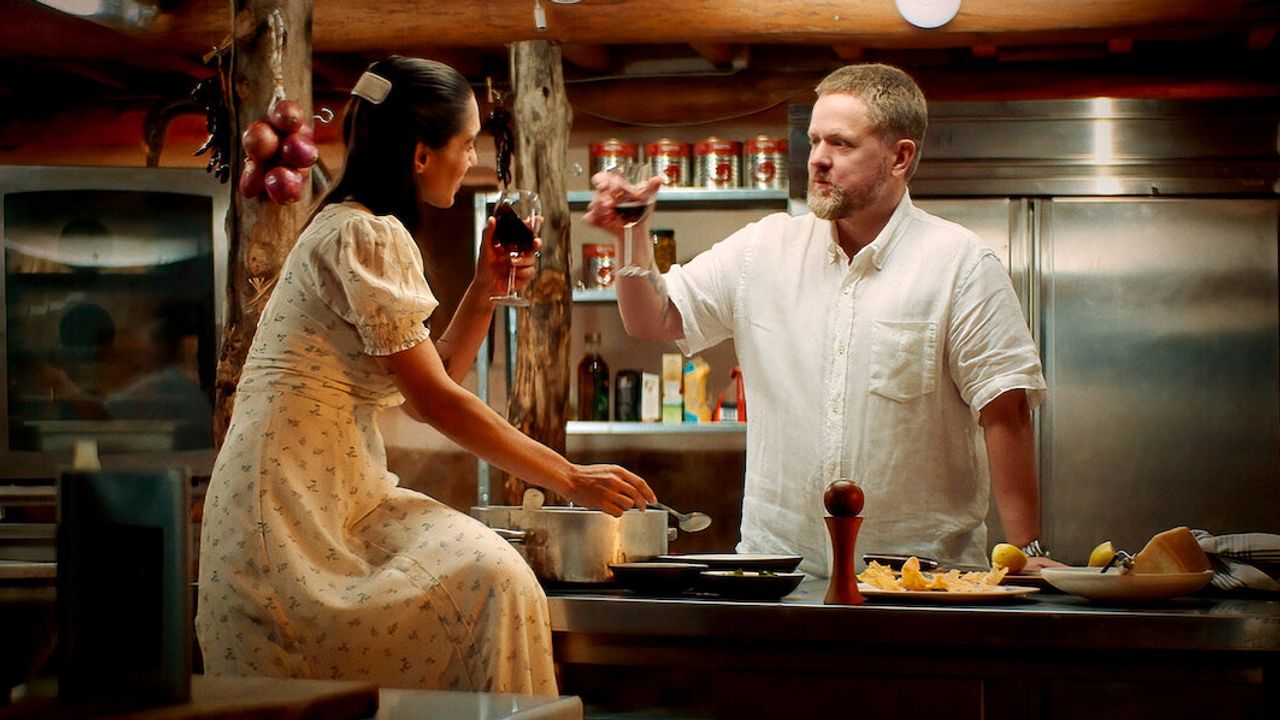 The latest addition to Netflix, Toscana is a Danish-language love drama directed by Mehdi Avaz. Anders Matthesen is playing the role of Theo, Cristiana Dell'Anna is Sophia, and Andrea Bosca plays the role of Pino. Toscana tells us the story of a chef who revisits his family home after his father dies. There he learns that there is more to life than he thinks.

Toscana shows us Theo Dahl, a famous chef, who goes from Denmark to Tuscany so that he can sell his father's castle and get the money to open his new restaurant. He didn't share a good relationship with his Dad as he neither loved him nor his mother.

The film runs for one and a half hours, and it is available in Danish and English. The foodies will enjoy this movie a lot as it is made just like a culinary and travel show. Many traditional recipes have been shown in close-up and the views of the locations from which they come have also been included.

Toscana is a light-hearted film that tries to deliver a beautiful message to its audience. The message is also displayed in the ending scene and it is: "As Extraordinary As Everyone Else". These lines were engraved in a statue that Theo's father got made. Theo's mother is also heard saying at the end that "No one is born special but everyone can become one if they believe in themselves". Theo was earlier seen looking for his happiness in things like the expansion of his restaurant, but that wasn't the real happiness. He rethinks what he wants to do in his life, and that sets him on a journey of self-discovery.

As good as it was in the aspect of a culinary show, the movie's plot lacks some serious things like the redemption arc in which the character of Theo went. Also, much of the backdrop of romance hasn't been shown. It's like they were in love for a night, and the next day boom! She is getting married. So, a little explaining could have been better. All this film had to offer was some beautiful scenery, great cooking, and a half-cooked love story. Even if the cooking scenes are being shown, the process of how they were prepared could also have been added. The movie defied expectations on multiple levels, and the plot was also very predictable.

Several other films cover the Italian culture in a better way. The plot, character development, and issues surrounding the son and father needed a little bit more explaining. The love part between Theo and Sophia also felt like it just had to be included to give an edge to the film. And seriously, it wasn't much required. Right from the first ten minutes, the majority of the viewers will be able to guess what this movie is going to be about, and there is nothing unique in the plot. If you want to watch it, then just watch it for its beautiful scenery and amazing food.

Final Score – [6/10]
Reviewed by - Riya Singh
Follow @_riyasinghhh_ on Twitter