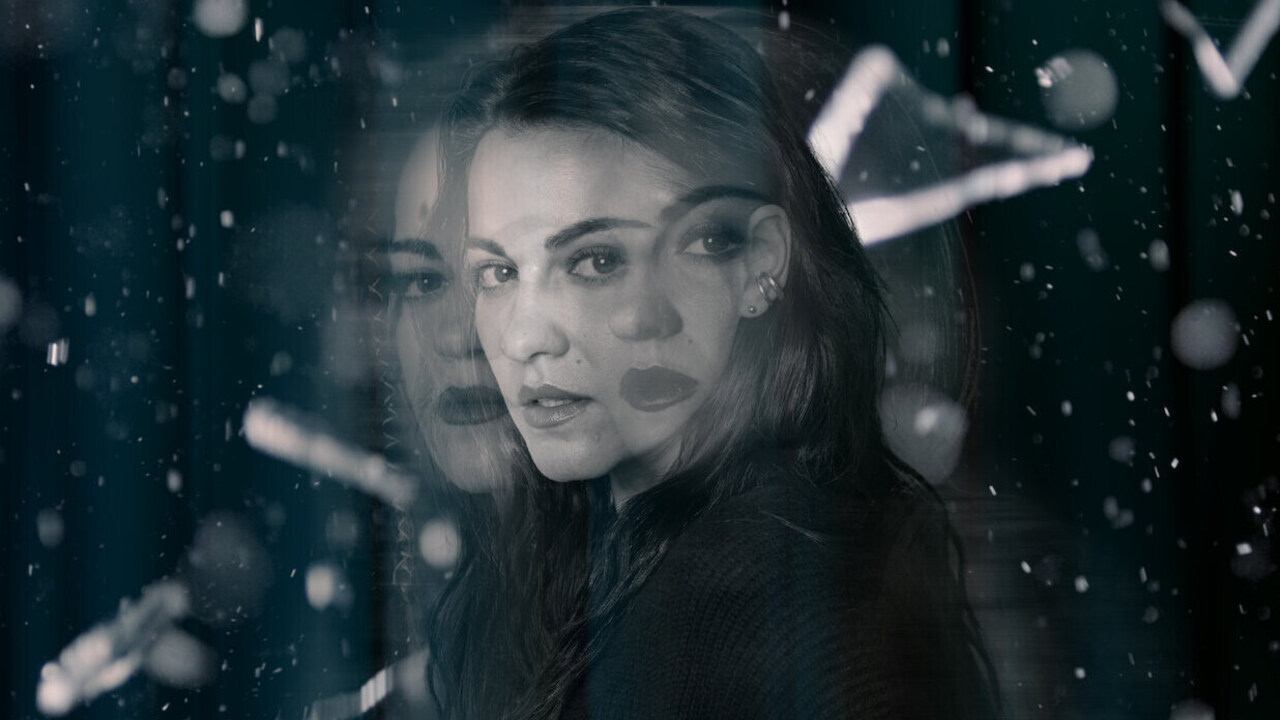 Triptych is the work of an amateur film school student who has come up with an "insane" concept and can't wait to transform his/her script into a film/series. It reminds you of those kooky stories you cook up with your drunk friends where credibility is swapped with inanity. The problem with those stories is that they are enjoyable till you are drunk.

When you remember them sober, you cringe and desperately seek to remove them from your head. Only a nutty individual would consider spending money on it and filming it. But, of course, one can create something hilarious out of a farcical narrative. Who needs "common sense" all the time? Sometimes, you just want to have the pleasure of luxuriating in stupidity.

What many filmmakers forget is that you need to have the talent to also make a ridiculous movie/series. Cinema is a visual medium. You cannot simply write gibberish and point your camera at it. But that's precisely what the creators of Triptych end up doing. Written by Leticia López Margalli, Triptych is about Aleida, Rebecca, and Tamara (Maite Perroni plays all three characters) - the triplets - and their struggles to understand their origin. Where were they born? Who is their birth mother? Why were they separated? How is it possible that all three of them undergo similar experiences (their fathers died on the same day, and if one of them is, say, having sex at a club, the other sister would be seen masturbating in her bed)?

One of the issues with Triptych is its cheap aesthetics. From the opening scene itself, it becomes apparent that this show will look artificial, like many mediocre Netflix shows that come bearing an ugly plastic cover. On top of that, Triptych has a haphazard movement. For instance, the way it shifts between a party and the interior of a house looks jarring to the senses. The series merely jumps from one scene to another without rhythm. Instead of slowly tightening its grip on us, it continuously creates distance between the story and the audience. We are filled with a deadening emotion, unable to react to anything that unfolds in front of us.

Triptych is also confused about its identity. It has no idea if it wants to be a thriller, an erotica, a wet kitsch, or an outlandish science fiction. That's why it decides to combine all these elements, and the result is pure hogwash. It doesn't smoothly swing from one facet to another; it aimlessly jumps from one tone to another. At one point, a mother cries in a washroom and expresses a desire to meet her daughter. In another moment, a wife confronts her husband and kicks her out of the house. Amidst all these are weird dream sequences that aspire to become "mindfuck." None of these moments are filmed with zeal, which is why they come and go without having much influence on us. The filmmakers just point the cameras at the ongoing events and refuse to imbue the material with a personal touch. Like us, they, too, observe everything from a distance.

The imaginative bankruptcy is most evident during the final episode, where the main villain is relegated to delivering expositions. It's one of those scenes where the evil mastermind painstakingly explains his/her plan to the victims. By then, you will either fall asleep or won't give a damn about anything. I always watch a movie or series, no matter how good or bad, till the end because I have an innate curiosity to know the whole story. But while watching Triptych, I was never agog.

Perroni is not immediately likable. She looks stiff in the first few episodes, particularly when acting as Tamara. Her performance appears too mechanical. But she gradually becomes comfortable and thus watchable. The other actors fail to leave a dent, as they have a forgettable presence. Triptych could have been a wacky series, but its potential is undermined by lackluster filmmaking.

Final Score- [3/10]
Reviewed by - Vikas Yadav
Follow @vikasonorous on Twitter
Publisher at Midgard Times