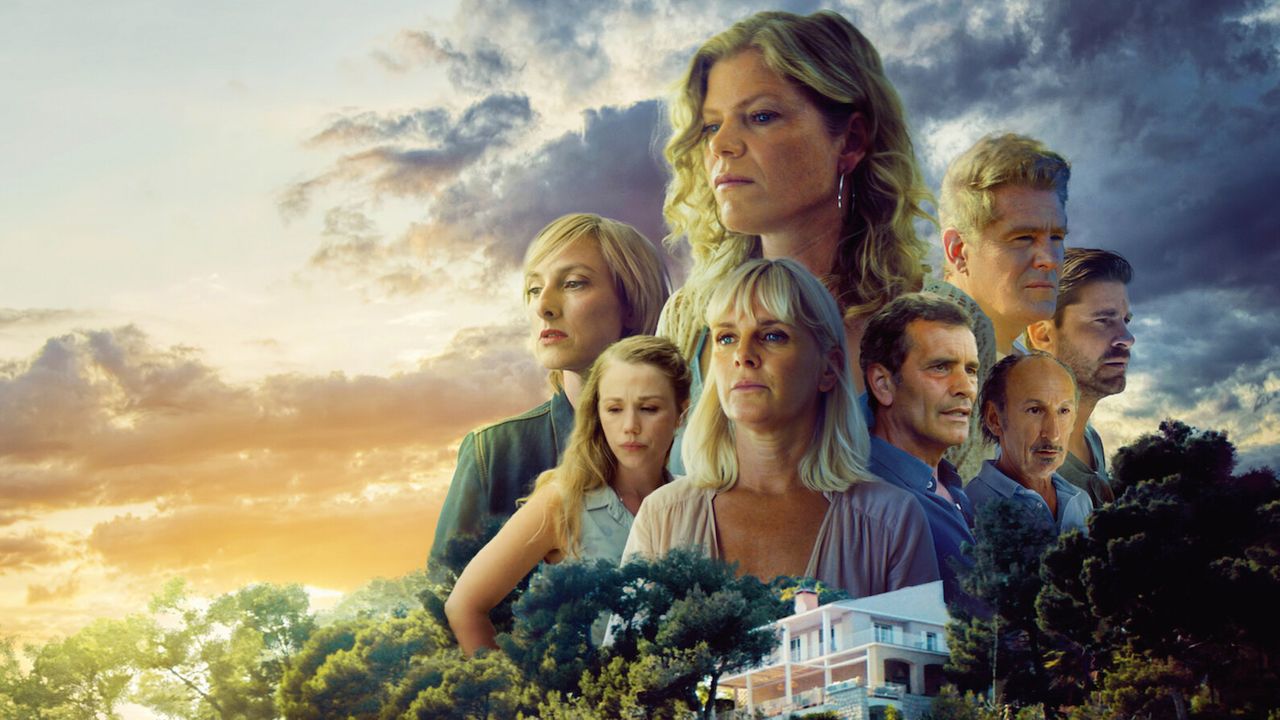 Two Summers is a suspense thriller where eight people are spending their vacations for a few days on a private island where there is no suspense. Brecht Vanhoenacker has directed this Belgian Netflix thriller and it has been created by Tom Lenaerts and Baeten Gronda.

The first episode begins with the scene in Silicon Valley, USA where we see a video recording of a sedated girl being gang-raped. This incident took place 30 years ago and now it is the payback time for all the people that were involved. The video is from July 18, 1992. Thirty years is a long time to wait for and take revenge but that's how things seem to be rolling in the series. The person who sent this video to Peter demands 100 bitcoin in exchange for not letting the video go viral. Soon, the episode jumps into another location- Antwerpen. Many places have been shot in this manner to depict how friends from all over the world get together to celebrate Romee's 50th birthday. We see a private island and a private jet, there are flashbacks to the lead characters' youth, and the plot jumps around.

The first episode jumped into various places and timelines. It was rather a complex episode, and it could have been much simpler so that the audience could have understood it more adequately. People present on the private island seem suspicious and starting to doubt each other, looking out for the individual behind this video.

Later, the MeToo movement is also mentioned a few times. Romee's husband Peter seems to have particular issues with that movement. He believes that bullying or causing someone to suffer makes them stronger and ready for the upcoming problems in their lives. His character doesn't make a good impression as Peter seems to be a modern man living in old times where it is okay to bully someone or even rape a girl.

"We always remember a version of the truth that's bearable" is one of the lines that made quite an impression in the series. One often modifies his or her memories to make the incident bearable. After watching what they did to Sofie, the boys seen in the video don't seem to regret it even a little. They are not even feeling guilty and live as if nothing ever happened. Romee gives a very strong statement in the series "Some people go right to sleep, while others rape a girl".

Didier is playing wordplay to hide what he had done to his wife in that video. He refers to it as "Nuance". What lengths can people go to hide their mistakes? They all are sick boys who have turned into adults and don't dare to accept what they had done to Sofie and the impact it had on her. Many more revelations come with each passing episode. Sure, not everything in life goes according to plan. Peter didn't even have the guts to blame the person behind all this. He refers to it as an accident. Till the very end, he says that they didn't have any bad intentions. He clearly lacks reason, logic, and sensibility. One right thing that he says is that "No one is innocent".

Two Summers is an emotional drama where every couple is facing their own set of problems. Irrational things are also happening. Two firecrackers were also seen at the end. What were they for? To celebrate that the truth has come out? "No one really knows how to handle this as an adult. We just roam." They had known each other since they were in Scouts and would never forget what they had done.

In my opinion, Two Summers is not a light drama, and it is a worthy watch. It will make you angry, emotional, and frustrated at the same time. You need the patience to watch this. Many things may come to your mind, and you would feel like entering the show and punching some of its characters as you go deeper into it. In the end, what matters is that justice prevailed. The title is Two Summers as it compares what had happened in the two summers that are thirty years apart.

Final Score – [7.5/10]
Reviewed by - Riya Singh
Follow @_riyasinghhh_ on Twitter