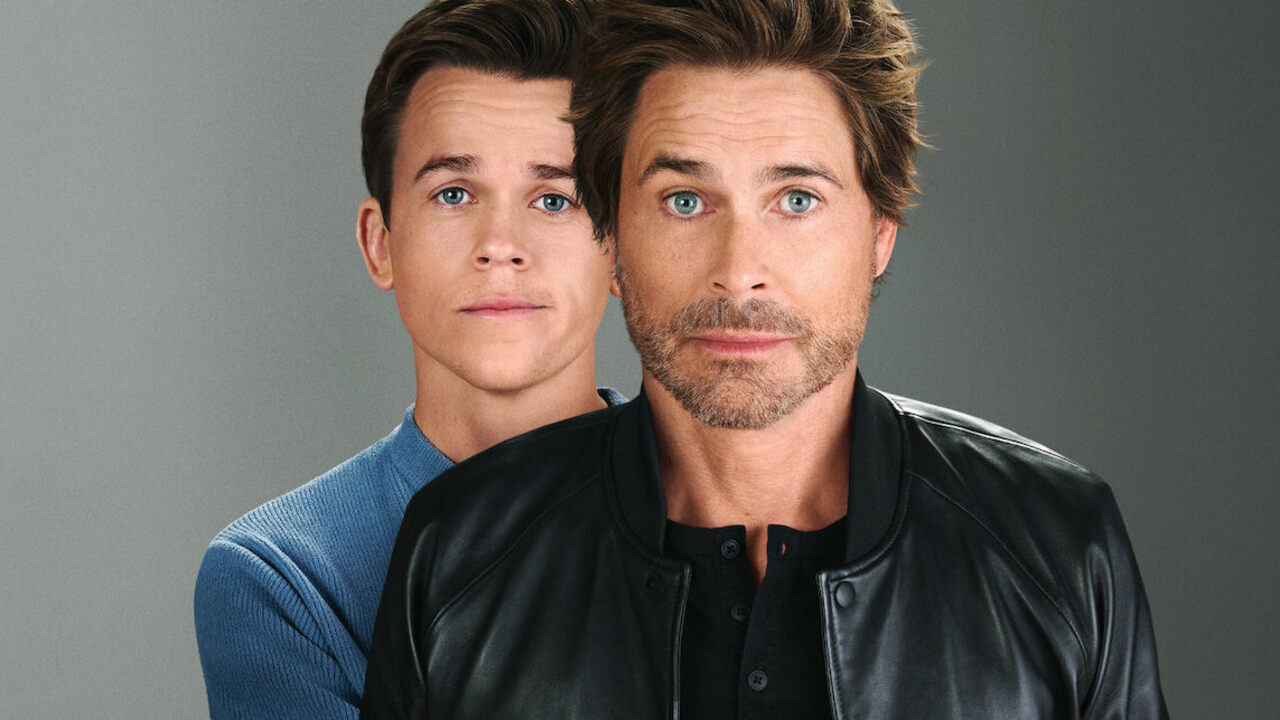 Unstable is a new Netflix limited series, directed by, written by, and starring Rob Lowe. It also stars Sian Clifford, Aaron Branch, & his own son John Owen Lowe. It is a workplace comedy that revolves around Ellis Dragon, a highly intelligent, eccentric yet genius scientist who finds himself spiraling and unable to find a breakthrough for his research company after his wife's passing. His assistant (Sian Clifford), worried sick that the board will kick him out, decides to call his estranged son from New York to help him become better.

From then on, it becomes a father-son dramedy show which has similar beats and vibe to shows like Parks and Recreation, Arrested Development, and even Schitt's Creek at times. I thoroughly enjoyed this show despite its quirks. Despite being over-exaggerated and a little over the top at times, the show works because of its funny and lovable cast, great and snappy dialogue, and fun overall vibe. I feel like if this was shot as a mockumentary like The Office and the aforementioned Parks and Recreation, it would've worked even better for the show.

Firstly, I want to describe how the show is structured and what its plot is like. Ellis Dragon (played by Rob Lowe) is sort of a legend in the industry and after the death of his wife, he seems to be losing touch with reality and spiraling downwards. His character is very similar to his character from Parks and Recreation, Chris Traeger. His eccentric behavior, hyperactive personality, and overall jumpiness reminded me greatly of Chris Traeger. It isn't a bad thing at all though because Rob Lowe portrays this kind of character so well. I was never exhausted by him and found his character the most entertaining to watch, considering Rob Lowe wrote the show as well it isn't a surprise that he made his character the best thing about it.

He is also accompanied by his real-life son John Owen Lowe who plays his in-show son, Jackson. Who I felt wasn't quite as watchable as his father is, which is funny because that is what the show deals with. Jackson feels that he has always lived in the shadow of his father, the great Ellis Dragon, a man larger than life. Not wanting to be compared to his father's genius, Jackson moved to New York where he worked as a flute player and teacher. Only when Anna forces him to come back does Jackson begin to deal with his father's situation.

The show mainly revolves around the two as they work on their relationship but is also heavily supported by Sian Clifford as Anna, Ellis' assistant (who is constantly trying to avoid conflicts with his board), Ruby & Luna, and Malcolm among others.

I felt like the humor of the show isn't everyone's cup of tea as initially, I did feel like it came off as a little too exaggerated and over the top but as the show pulls further and finds its ebb, it gets really comfortable and easy to watch. For me, the humor isn't laugh-out-loud funny but is instead more chuckle-worthy. I think the show relies heavily on dialogue for humor, even though at times it felt a little too try-hard, with a lot of jokes not landing that well. Overall I felt the writing was snappy and witty. The conversations between Anna and Ellis are a treat to watch. The constant back-and-forth between several characters is quite fun.

The characters other than Ellis, Jackson, and Anna don't quite have the depth that one would expect, but I feel like that was fine and it worked in the favor of the show. The other characters like Ruby, Luna, and Malcolm all lend a helping hand in making the show more complete but won't be fan favorites anytime soon. I especially liked Sian Clifford as Anna. I remembered her from Fleabag and I felt she was just as funny and witty in this show. This show overall has quite the cast, it even had a little Easter egg/nod to Parks and Recreation fans with another character playing a very similar role from that show.

The show is overall sleek, minimalistic, and clean. It has a very modern feel to it but somehow manages to keep the vibe established by earlier shows like Parks and Recreation. It is new yet traditional enough in humor that it works for me. I binged through all 8 episodes comfortably without a hitch and look forward to seeing another season of the show if it ever does come out.

Final Score – [8.5/10]
Reviewed by - Aayush Chaurasia
Follow @AayushC44 on Twitter
Publisher at Midgard Times