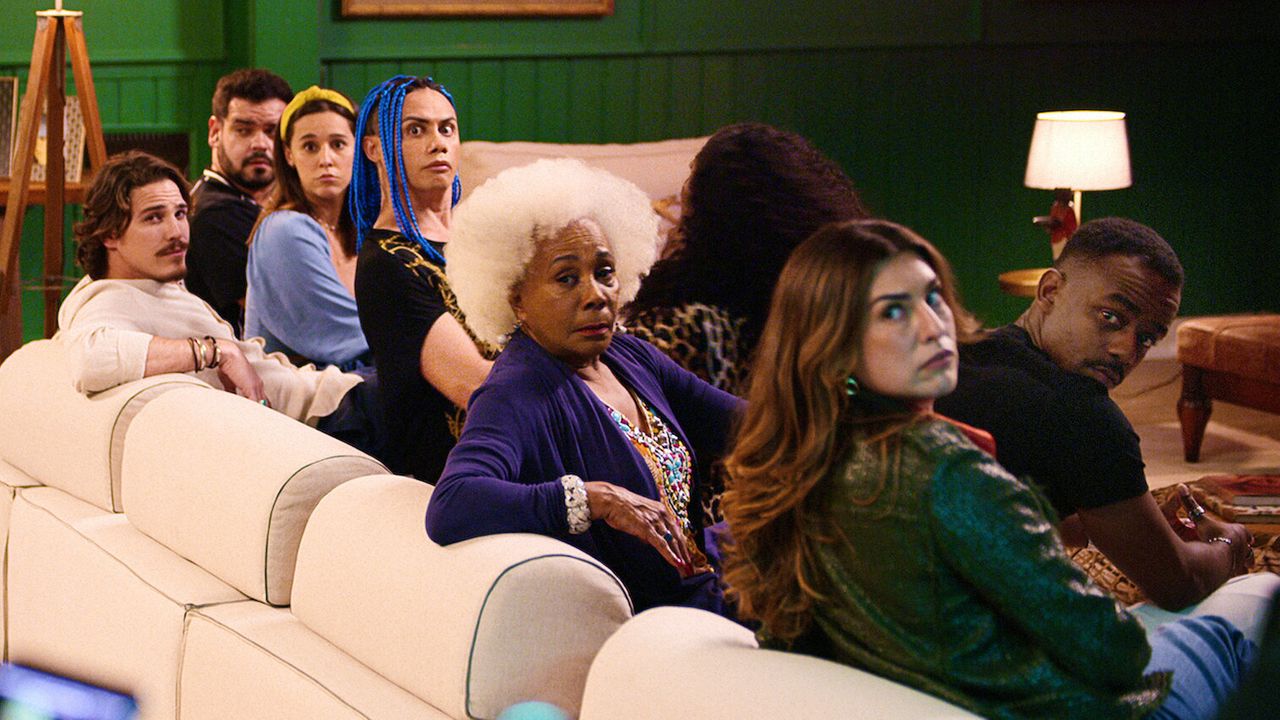 Unsuspicious, a series quite opposite to its title, is full of suspicion after Jorginho Peixoto dies. A person was murdered, and all his known ones (including his ex-wives and a daughter) are playing soccer, enjoying barbeque, and singing. They don't have any emotional connection and were with Jorginho only for his wealth.

Jorginho also wasn't dumb, and he knew their intentions very well. So, before his death, he cleverly took a hold of the assets owned by his two ex-wives and a present girlfriend. Jorginho had many women in his life, and he knew how to save himself from them as nobody loved him with good intentions. Apart from his personal life, he was also fully aware of the impending danger to his life and as a result, wanted them to redistribute the assets among the concerned parties. They all were called at the same date and time at his mansion so he can move over and get done with this discussion.

His wives and his girlfriend were in dark about what he had done with their assets and were shocked. The women were very reluctant and didn't heed his demands about the redistribution of property. What follows is that Jorginho's nightmares come true, and he dies. The question that remains is who was the one behind this murder. From the first episode itself, it was obvious that all the people present under his roof wanted to kill him after the revelation.

Detectives Charles Nunes is the Cheif Investigating Officer for this case, and he must find out who killed the man. Well, he had a funny entry and did even more crazy things compared to the suspects themselves. All the people were locked up in the mansion as they all were suspects. Nobody was allowed by the Detective to enter or leave the mansion once his weird investigation began.

The ending comes with so many revelations as it is revealed that all of them, were traitors, and there wasn't a single individual around Jorginho. The audience will also get to see a game of hide and seek and new pairs being formed. The show has an open ending as new evidence is collected. This maybe points to the fact that there will be a second season for the murder comedy Unsuspicious.

In my opinion, Unsuspicious is a great comedy watch with a murder at its center surrounded by a lot of comedy. It was funny to watch so many crazy characters under a single roof. There are a total of nine episodes with an average duration of 30 minutes each. The series with plots of murder comedy can go wrong if not handled appropriately and can result in a big flop. Thankfully, this didn't happen with Unsuspicious, and the result of all the hard work that went into making the series is wonderful. The actors were wonderful and played their roles very well. The humor is great in the series. It isn't as if you'd burst into a peal of laughter, but you won't be able to hold your smile.

Final Score – [7.5/10]
Reviewed by - Riya Singh
Follow @_riyasinghhh_ on Twitter