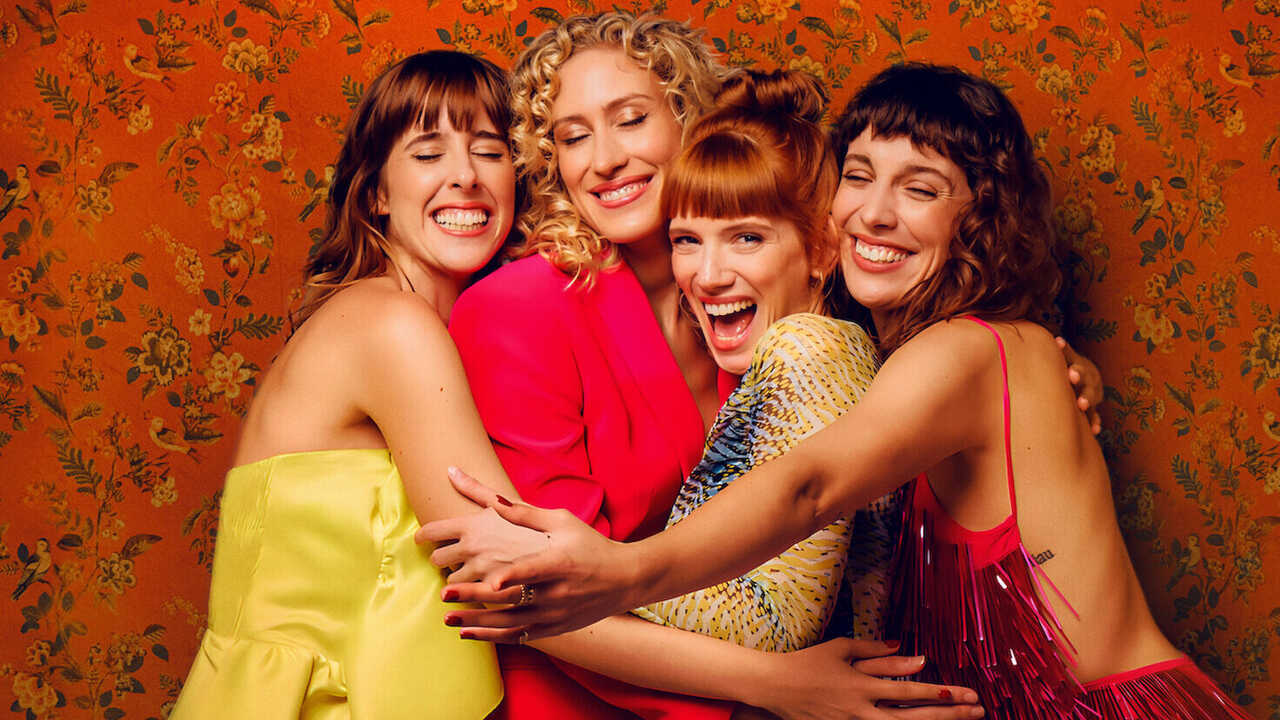 Valeria, the Spanish comedy-drama TV show for adults, offers a delightful blend of light-hearted humor, sensuality, and clever storytelling. The Spanish comedy-drama TV show for adults has captivated audiences with its light-hearted yet clever storyline. Originally produced for Netflix, the series is based on Elisabet Benavent's book series "En Los Zapatos se Valeria." The show revolves around Valeria, a dissatisfied woman who chooses to live with her friends rather than remain in an unhappy marriage.

The story picks up after a pivotal moment in Valeria's life. Having signed the divorce papers and bid farewell to her ex-husband Adrian, Valeria is ready to embark on a new chapter. Surrounded by her loyal and supportive friends, Lola, Carmen, and Nerea, Valeria is determined to create her own path. The viewers are introduced to the exciting possibility of new dynamics and relationships. Bruno Aguilar, an author at Valeria's publisher, emerges as a potentially significant figure in her life. The season explores the depth of their connection, leaving audiences curious about the direction their relationship will take.

The introduction of new characters and relationships adds layers of intrigue and complexity to the narrative. It allows the show to further explore themes of personal growth, romance, and the power of friendship. As Valeria embraces her new life, viewers are eager to witness her journey unfold and discover the choices she makes. While the adaptation may deviate from the original book series, the introduction in Season 3 sets the stage for exciting new storylines that captivate and engage the audience. With its mix of lighthearted humor, sensuality, and clever storytelling, Valeria continues to keep viewers hooked as they eagerly await the next twist in Valeria's journey of self-discovery.

Led by the talented Diana Gómez as Valeria, the ensemble cast brings depth and authenticity to their roles. Their chemistry and nuanced performances enable viewers to emotionally invest in the characters and their evolving storylines. In the closing moments of Season 2, Valeria signs the divorce papers and bids farewell to her ex-husband Adrian, with her friends by her side. Season 3 delves into Valeria's pursuit of personal growth, her professional endeavors, and the potential for new romantic connections. The introduction of new cast members in Season 3 adds fresh dynamics to Valeria's life. Bruno Aguilar, introduced in Season 2 as an author at Valeria's publisher, becomes an intriguing figure in her story. This addition creates an element of uncertainty and potential romance, adding layers to Valeria's journey.

Themes of Female Empowerment and Friendship are very evident. At its core, Valeria celebrates female empowerment and the strength of friendship. Through Valeria's personal journey and her interactions with her friends, the show explores the complexities of modern womanhood. It emphasizes the importance of independence, personal growth, and unwavering support from loved ones. Valeria's close-knit friendship with Lola, Carmen, and Nerea serves as a heartwarming reminder of the power of solidarity and emotional bonds. Its visual aesthetic enhances the viewing experience. The show features vibrant colors and captures the beauty of Madrid's cityscape, serving as a backdrop that reflects the characters' experiences. The cinematography, combined with excellent production design, contributes to the overall high production value of the series.

Valeria Season 3 continues to deliver an entertaining blend of naughty comedy, clever storytelling, and personal growth. With its charismatic characters, engaging plotlines, and exploration of themes such as female empowerment and friendship, the show remains a captivating watch. While the adaptation may differ from the original book series, Valeria establishes its own distinct identity and continues to surprise and delight viewers.

Final Score- [7.5/10]
Reviewed by – Neha Krishna
Follow @Neha25Krishna on Twitter
Publisher at Midgard Times