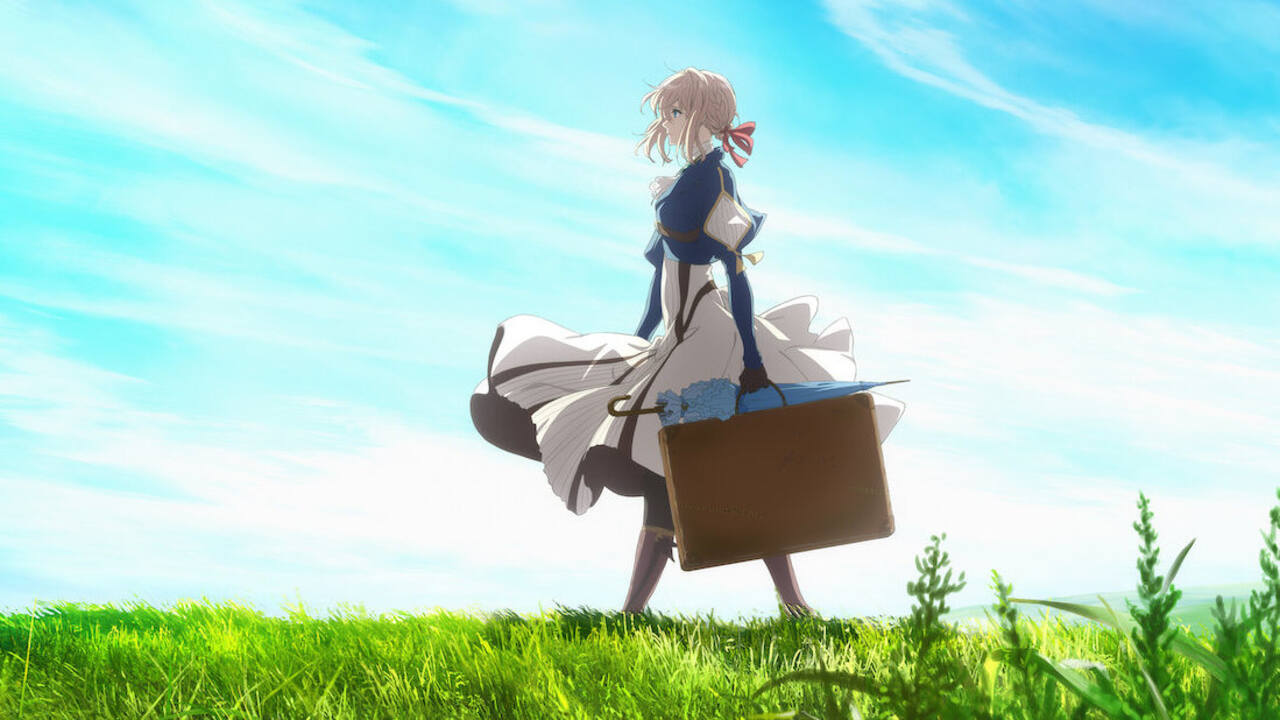 Violet Evergarden: Recollections start with showing Violet in the hospital with several wounds. She tries to write a letter to Major Gilbert but failed in doing so because of her injuries. The girl wasn't able to adjust to the post-war era. Still, she liked to remain on alert and saluted people. It took her a long time for transitioning to a doll (those who write letters) from being just a war weapon.

Violet's character makes us smile, cry, and laugh. She is constantly asking about Major Gilbert, most of which remain unanswered and makes us wonder if he's even alive or if Claudia is working on the fake pretext of getting orders from the Major.

"A loved one will always watch over you" are the final lines of this 95-minute-long movie. The message is an apt one, but not many of us will be able to understand it. Those who haven't seen the Violet Evergarden Anime series might first want to have a look at that before resuming here as it would spoil the fun.

The main attraction of the movie is the art of writing letters, which has diminished after the "Internet era". It made me miss those days when letters were written. There couldn't be anything more personal than writing letters as they convey your feelings with honesty. along with a personal touch, like a pen, letters are the most intimidating things a human can demand.

Violet Evergarden: Recollections focuses on Violet's journey to understanding what human emotions are. She wasn't able to identify and understand things, her journey was an incredible and long one. From the start till its end, the film is heart-touching and has an amazing plot. There are certain scenes present in the movie that'll make the audience cry.

Violet has come forward from being a secret war weapon to someone capable of feeling what others can. The most attractive thing is her character development and how she was willing to become a doll just for understanding what "I Love You" meant, which were also Major Gilbert's final words.

In the transition from being a part of the war to living a normal life, many things had to be changed. It was her determination that got her through this tough road. Lieutenant Claudia was a great support to her and after Gilbert, he acted as her shield. The way he supported Violet, knowing what all she has admired is admirable. The visuals are great and it reflects the hard work that has been put in by the animation studio.

Final Score – [7/10]
Reviewed by - Riya Singh
Follow @_riyasinghhh_ on Twitter
Publisher at Midgard Times