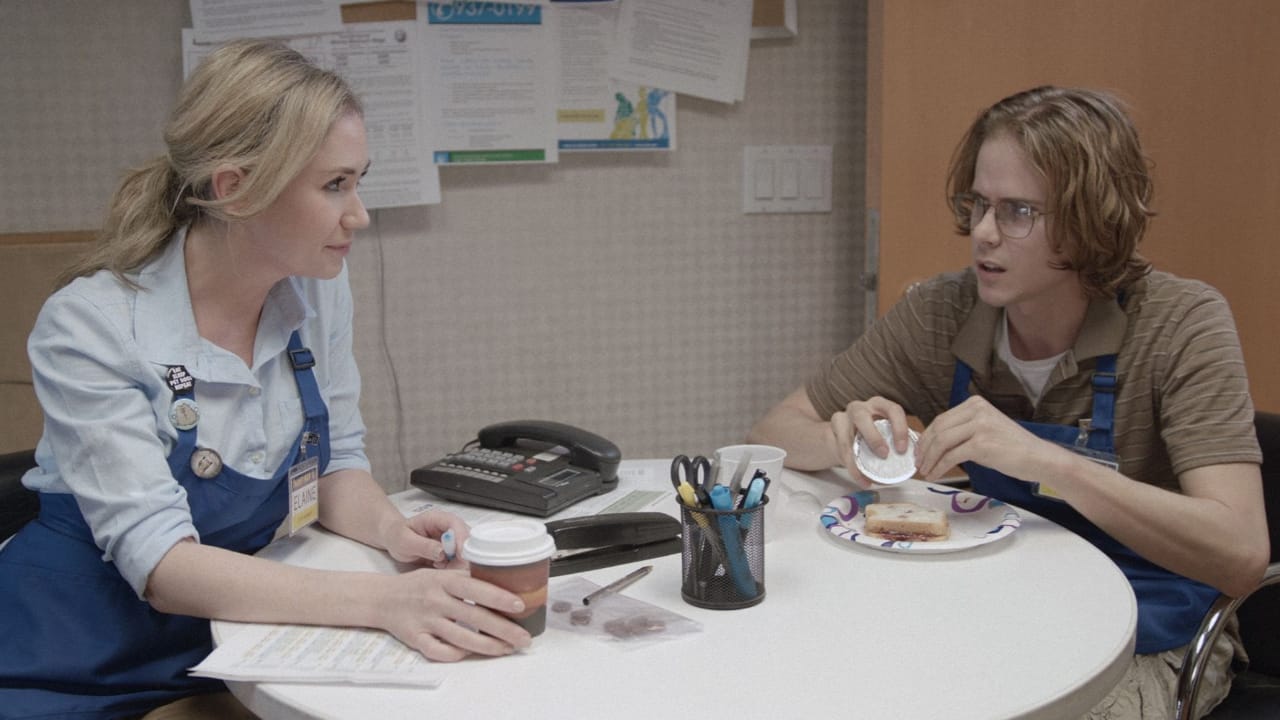 Release Date: 21 August 2020
Genre: Short, Drama, Thriller
Director: Marc Cartwright
Writer: Marc Cartwright
Stars: Samantha Boscarino, Ashley Jones, Baker Chase Powell, Darielle Deigan
Plot:
Aidan, an eligible bachelor tries to gain the courage to interact with ladies in real life while chatting to them online. His fantasies start coming true when he meets his new neighbour Chelsea, does he succeed asking her out or has fate has something else in for Aidan?
REVIEW:
Marc Cartwright, the writer, and director of this 23-minute short film has done a fabulous job and raising a very important question of how introvert all of us and the current generation have become.

The film takes us to the journey of Aidan, who is an introvert and doesn't know how to talk to people, especially ladies. He practices each time he goes to meet a girl but fails and never goes to meet the girl he was chatting online for days. Relatable much?

The film is spooky although it is based on the very common issue of how communication between humans has reduced to text chats behind anonymous profile pictures. The background score and direction will continuously haunt you for the entirety as to what is going to happen next.

In most of the film, we follow Aidan's perspective but the story gets even more interesting when it shifts to Chelsea's point of view.

I loved the acting in the film, Ashley Jones does such a good job in expressing so many emotions without words, you feel her character. On the other hand, Samantha Boscarino who plays Chelsea does a good job. The only male lead of the film Baker Chase Powell knows the craft of acting and filmmaking, he is just fantastic.

Short Films are meant to give an important message to the audience. This one just does it brilliantly. It is well-directed, well-written and questions the youth; have we become such cowards who can chat from anonymous accounts and not face to face and that have we come to such a point where we get anxiety just to talk someone new on-call, won't you agree it is just easier to chat then talk on call?

This film will be available On Demand on 21st August 2020. I got a chance to watch this film a bit early and I am sure you will enjoy it as well.

This is an award-winning short film, wondering what all its accolades are? Here you go:
Indie Memphis Film Festival – Best After Dark Short
iHorror Film Festival – Best Director
Shriekfest –Best Thriller Short, Best Actor (Baker Chase Powell)
Filmquest – Best Horror Short, Best Supporting Actress (Ashley Jones)
Crimson Screen Film Festival – Best Actor (Baker Chase Powell)
Nightmares Film Fest – Best Actor (Baker Chase Powell)
GenreBlast – Best Short Film
Final Score – [9/10]
Reviewed by – Ankita Sarkar
Follow @ankitaforever on twitter (https://twitter.com/ankitaforever) and @AnkitaSays on facebook (https://www.facebook.com/AnkitaSays)