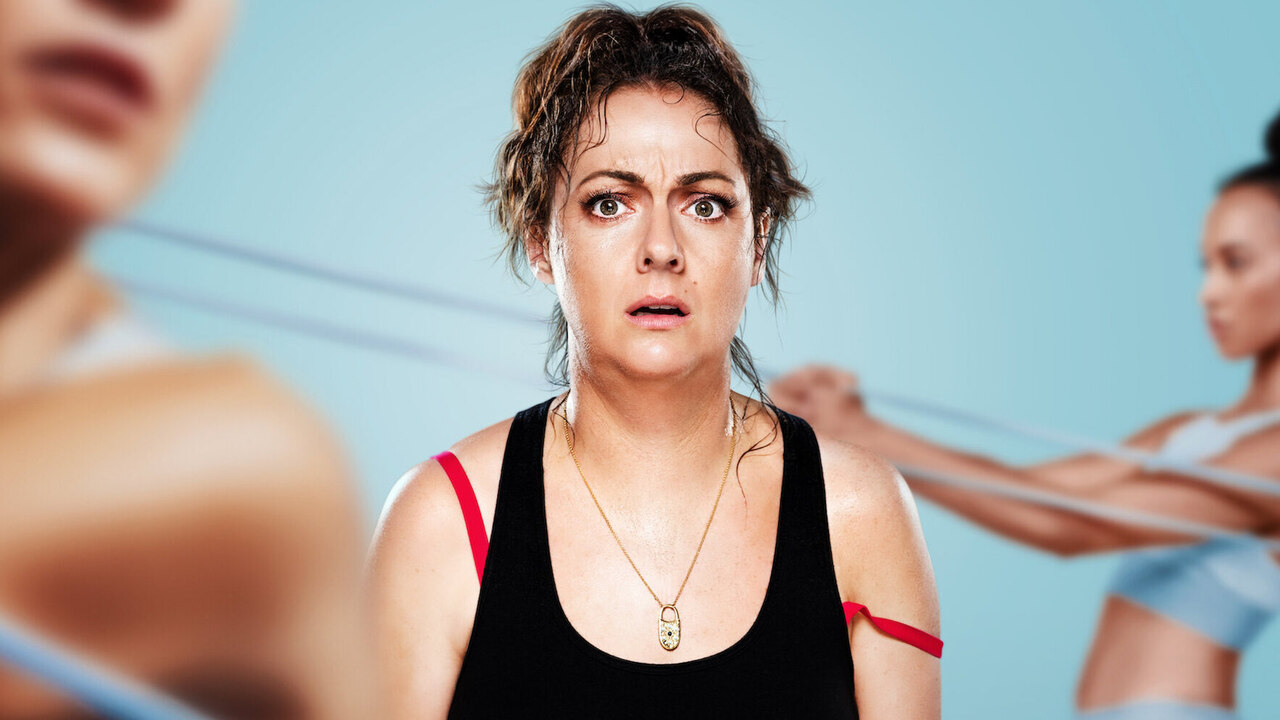 If you put monkeys and a cocaine bear in the same locked room, the chaos that would ensue is exactly what Wellmania is like. Celeste Barber, the social media influencer, plays the lead role of Liv Healy and does an amazing job at it, in my opinion.

It follows the life of a 40-year-old food writer living in New York. Liv Healy in Wellmania refuses to believe that she is really her age and continues to live life as if she were 20. Drugs, alcohol, parties- name it and she's doing it at least four times a week. She is loud, self-obsessed, and quite ungrateful, in my opinion. But she is good at her job and that's what matters in a city like New York, at the end of the day.
Liv Healy goes after what she wants and does everything in her power to make it happen for her. It's with this attitude that she gets an opportunity to judge a cooking show on television. Of course, she is thrilled by the news. But before she has a chance to dive into it headfirst, she has to attend a birthday party in Australia. Her best friend, Amy, is turning 40 and Healy is going to surprise her at the venue. Liv Healy's plan was to spend the weekend in Australia and be back in New York by Monday to start working on her show.

However, things didn't go as planned and she was caught in her hometown. Her bag was stolen and she had a green card in it. Moreover, she fainted at the US consulate where she was getting her travel documents. Forced to pass a medical examination, to her surprise, she fails. Liv Healy in Wellmania sets out on a wellness journey.

The eight-episode series is based on "Wellmania: Misadventures in search of Wellness" by Brigid Delaney. It explores the true meaning of wellness and the various arguments surrounding it.

Liv Healy in Wellmania explores many different ways to get in shape - from cleansing treatments to cupping therapy and meeting wellness gurus. Her motivation behind all the paths is to go back to New York and live away from the people who rejected her in Australia. This was her biggest mistake and she seemed to acknowledge that halfway through the series.

She soon understood that her blackouts were not only a result of her physical condition but her mental state too. Her desperation to run away from her hometown over and over again makes you realize just how much she disassociates and avoids acknowledging her emotions. When she is forced to stay at home, she deals with who she is and realizes how she is constantly disappointing the people close to her.

She is a wreck throughout the start of the series. Amy's award ceremony is ruined by Liv's inability to say only what is needed. She also turned her attention to her at her mother's retirement lunch. Even Gaz was struggling to keep his life on track due to her selfish antics. In my opinion, it was extremely stereotypical for the main character to be loud and noisy.

In recent times, it has become exceedingly important for the main character to have innumerable flaws. This makes them more relatable and likable to the viewers. Producers and directors seem to monetize on that. Liz Healy in Wellmania reminds us how we are all small characters in the big play of life. Disregarding your health for your career is not our purpose as human beings. Wellmania makes me want to live a life I love with the people I love, with no guilt attached.

The acting of each of the lead and side roles was on point. Although cliche at points, I loved the truth behind every scene. It was embarrassing, hilarious, and broke taboos all at the same time without making us feel overwhelmed.

Though having a Liv Healy in your life really shouldn't be what you're looking for, the lesson learned is valuable. Wellmania can't be watched on repeat but it does have an interesting quality that makes you want to watch it all in one sitting.

Final Score- [8/10]
Reviewed by - Jess Doshi
Follow @JessDoshi on Twitter
Publisher at Midgard Times