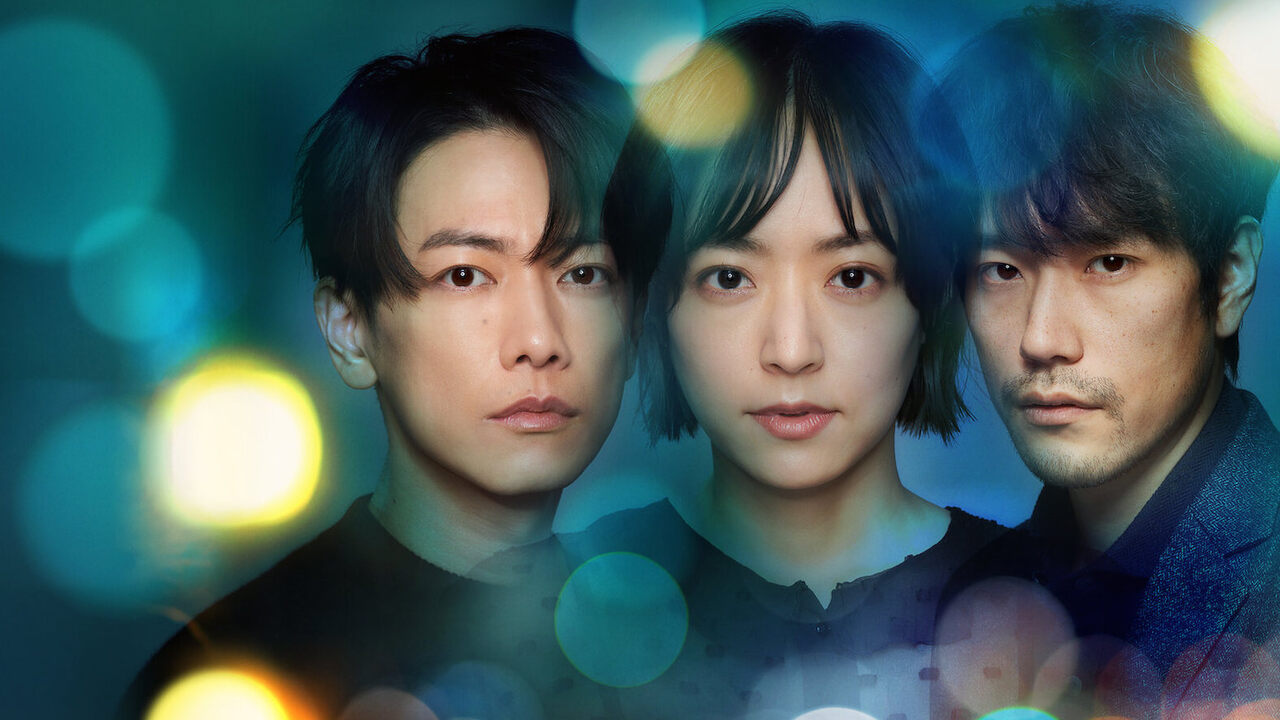 The series starts with the current scenario where Yui is constantly contacting Naoki (her boyfriend) but he isn't picking up her call. She's frustrated as it's her birthday and he didn't come home. After opening the fridge, she notices that he remembered. After some days, Yui files a missing report and wonders if she has been dumped. Later on, it is shown that people are passing through Naoki's body suggesting that he's a ghost and probably dead. My first question now is if he was dead then how did he open the door of the apartment? There are many loopholes in the story.

An unexpectedly long history that Yui and Naoki shared over the length of more than an hour (combining both the first and second episodes). Yuzuru (the police officer) has a special gift that runs in his family and that is seeing ghosts. Naoki comes across him, and after realizing that he can see him, he asks for his help. Now, look at the coincidence. The officer working on his case can see ghosts. I mean they could've done better than that as things become very clear now. Yuzuru agrees to help him and conveys things to Yui after making her believe that Naoki is there. After all this drama, the only thing left to understand is how did Naoki become a ghost? If he was killed, then who is the murderer?

On the same day that Yui filed his missing report, the murder of a woman happened with whom Naoki met a day before his disappearance. Everything is linked and almost predictable in the show. To spend more than 7 hours on this series seems like a waste of time. Rather, those who want to see the show can skip certain parts.

In my opinion, this series consumes a lot of time for the audience. The plot as well as the total duration could've been cut short. While watching the show, the audience will feel like they've seen this before but can't remember where. The main problem of the series is the unnecessary details that have been added like giving such long history of the main characters. Also, the way they displayed the date and day, again and again, was irritating because, at some point in time, you lost track of it. Instead, they could have simply put that as three years ago, twenty years ago, and the present day.

Speaking of the cast of the series, they did a nearly decent job but I wasn't convinced because to me they were just repeating things. The way Yui was, again and again, saying things about how she felt became irritating at one point because once was enough. Tying the ghost thing with the murder scene was an interesting approach, but the makers lacked execution. This TBS Japanese drama needed things to be precise and concise. Japanese dramas are usually good, but this one lacks the set standards. With ten episodes and an average duration of 45 minutes each, the show is a total pass. There are some cringe scenes and bad effects in one scene we saw that Naoki's legs were invisible and in the next one, they're clear. Better work could have been done on special effects. Consistent time jumping will also confuse the audience.

Raising questions around like whether Naoki was dead or not, the answers to them were pretty clear and the same was cleared in the second episode. If you're creating mystery around a character then at least maintain it till some episodes. The only mystery left was the murder. The repeated interactions between Yui, Naoki, and the Police Officer also seemed bizarre to me.

Final Score – [6/10]
Reviewed by - Riya Singh
Follow @_riyasinghhh_ on Twitter
Publisher at Midgard Times