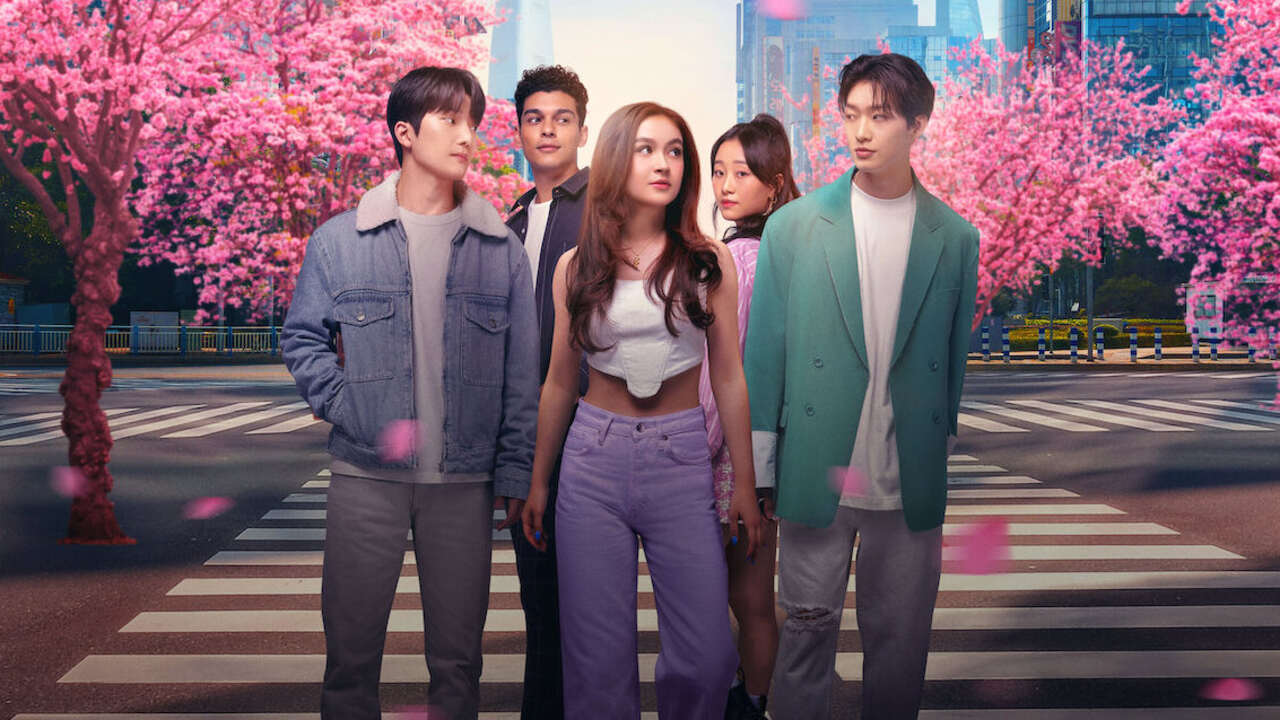 Kitty doesn't like how everyone around her has a romantic life and she's stuck with poor signals because of which she can't even video call her boyfriend, Dae. They both desperately want to be with each other. Kitty is accepted by K.I.S.S i.e., Korean Independent School of Seoul. Making a presentation to make her dad and Trisia understand the benefits of her going to Seoul, she can convince both the parents and the audience.

As soon as she lands in Seoul, she faces language issues and Yuri serves as her savior. Belonging to the Han Empire, Yuri is forced to do and hide things that she doesn't want. Being a lesbian, she didn't dare to tell her mother the truth and thus, she ends up making Dae fall into her trap. Dae is Han group's President's driver and pretends to be her boyfriend as it was making his financial strains easier.

Kitty being a natural matchmaker knew that and thus starts a journey of her proving that Yuri and Dae are in a fake relationship. Life had many things in store for her when she came to Korea and that included finding herself. She does get to know many things about her mother which brings us to the possibility of a Season 2 of XO, Kitty. After you've finished watching the show, the audience will know that there are many things upon which the next season of the show can be made on. There are a lot of secrets still waiting to be unveiled and we hope that Kitty comes back to our screens soon.

In my opinion, this is a very engaging and interesting series that'll keep the viewers entrapped till they've finished streaming all ten episodes. Each episode has an average duration of 30 minutes. Doing the maths, it might seem that 6 hours is long, but skip the maths and just start watching it. You'll never regret spending even a minute of yours on XO, Kitty. We've always known how she has been a good matchmaker right from the moment she posted Lara Jean's letters to all the boys. This resulted in Lara Jean finding the perfect boy. Always being a risk-taker, Kitty knows what she is doing.

Similar things happened in XO, Kitty as she knew what risks were involved in moving to Korea but, she followed her heart. There were two reasons given by her, finding out more about her mother and getting close to her boyfriend Dae. The audience knows that the major reason behind her moving to K.I.S.S is Dae.

Anna Cathcart as Kitty has many things to achieve in her future as an actor. She has shown potential in XO, Kitty. Though her role was a significant one in P.S. I Love You and To All the Boys: P.S. I Still Love You, she didn't have a major screen time in that, XO, Kitty is everything that Kitty fans could have asked for. Just like the previous two films, there's nothing you can hate in XO, Kitty.

The Korean culture shown in the film serves a dual purpose, first of all, it engages the Korean drama fans thus increasing the audience base. The second reason is inculcating other cultures to make the shown even more interesting. I liked how Blackpink's Pink Venom song was played at the start of the first episode. We all know this K-Pop band and its global recognition, and if you're doing a Korean version of the previous two films, then Blackpink or BTS songs had to be a part of it.

There's a scene in the series where we see Dae's home. The house used has been a part of many other series as well and K-drama fans will recognize it at first look. Living in that well-built house, it is hard to understand the fact that Dae's sister wears torn shoes because somehow the house and the economic status don't match each other. Apart from this scene, there wasn't anything else that failed to make sense.

Final Score – [7.5/10]
Reviewed by - Riya Singh
Follow @_riyasinghhh_ on Twitter
Publisher at Midgard Times