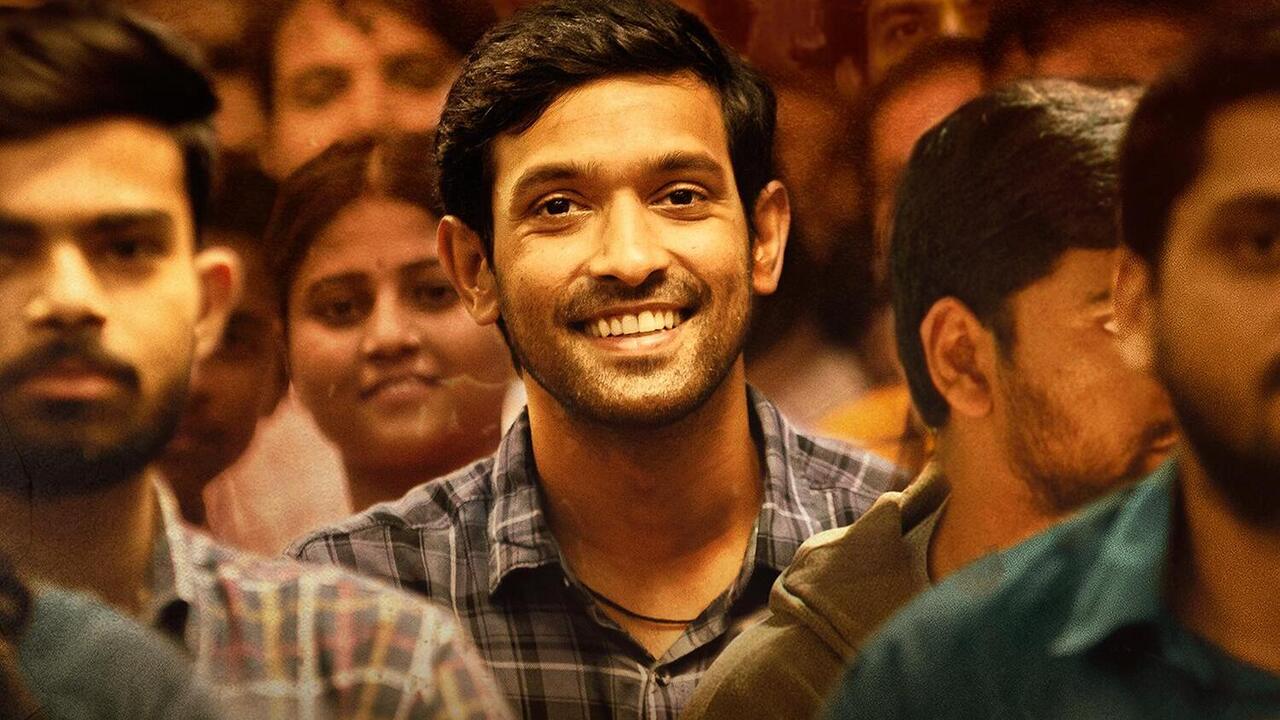 Recently, when Jawan was roaring in the theaters, people on social media started hailing Shah Rukh Khan for his "silent rebellion." While watching 12th Fail, you believe this tag should be given to Vidhu Vinod Chopra instead. See, Khan was provided with this label because of his wishy-washy speech in Jawan about choosing the right politicians. A somewhat similar moment can be found in 12th Fail, though it's executed with more intelligence. No one comes up with a stupid plan involving stealing of EVMs. Rather, Manoj (Vikrant Massey), during his UPSC interview, mentions that if people get educated, politicians won't be able to take votes in the name of caste and religion. This line combines the director's sentiment with Manoj's personal experience. And it works. That Jawan speech makes you puke because the whole movie is infected with tokenism. Khan used his star (and Twitter) power to sell rubbish to the audience. Chopra, on the other hand, (quietly) sells something better and increasingly rare to us: A good film.

What's more, this good film comes with purity and innocence. When a servant invites an unknown man into the house, he doesn't call the police but the family members. A teacher asks one of his students to stand in front of the whole class so that he can praise - not scold - him. A restaurant owner offers free food to a poor robbery victim. A boy takes a stranger to Delhi with him. A girl actually has no problem living in poverty with her lover. We also have a teacher giving free coaching classes to his students (he also offers his room to a promising student). Even the janitor provides helpful advice to a candidate who's about to give an important interview. The movie, based on the novel of the same name by Anurag Pathak, saves ugliness and exertions for Manoj's rigorous preparation. The other complications are straightened out with love and without much effort. For instance, when someone informs Shraddha's (Medha Shankar) father that she is sleeping with her boyfriend (a lie), you don't see the typical angry conflict between a father and a daughter. Instead, the bitterness remains offscreen, and the situation is fixed with a heartfelt conversation.

Despite having a negative title, 12th Fail has a smile on its face and walks towards you with its arms wide open. Its sweet background score uplifts and enhances the scenes as well as your mood, but there are times when you wish you could mute this gentle score. The images alone are so intense and clear that the music often feels dispensable. Oh, how strong the images of this film are! When Pritam (Anant V Joshi) opens a blue door and finds Manoj covered in flour, something deep inside you crumbles. Manoj's arduous journey is not only displayed with the usual rousing montages, but the movie now and then surrounds him with other aspirants. He literally looks like a part of the crowd, and from Chopra's interview with film critic Baradwaj Rangan (it can easily double up as a press release), we know that Massey didn't do any makeup. But such superficial details don't matter in front of an actor like Massey, who really knows how to get under the skin of his characters. His entire body conveys a sense of heartbreak in different ways when he talks to Shraddha inside his noisy, cramped room. The deferential gaze with which he looks at a police officer (Priyanshu Chatterjee) is so infectious that this police character also becomes a superhero for the audience.

But if Massey's Manoj is the main character, Anshumaan Pushkar is the spirit of this film. While explaining the UPSC system with a snake-and-ladders board, he softens the blow by asking Manoj and Pritam if they are frightened. Like him, 12th Fail cushions sadness to an extent so that we don't enter the realm of cheap melodrama. The movie is all about honesty and is dedicated to honest officers, and it makes you believe that there are good people in this world. It also removes impure thoughts from your mind, and you come out of the theater happy and excited. 12th Fail shows that even unoriginal tunes can turn into something melodious.

Final Score- [9/10]
Reviewed by - Vikas Yadav
Follow @vikasonorous on Twitter
Publisher at Midgard Times