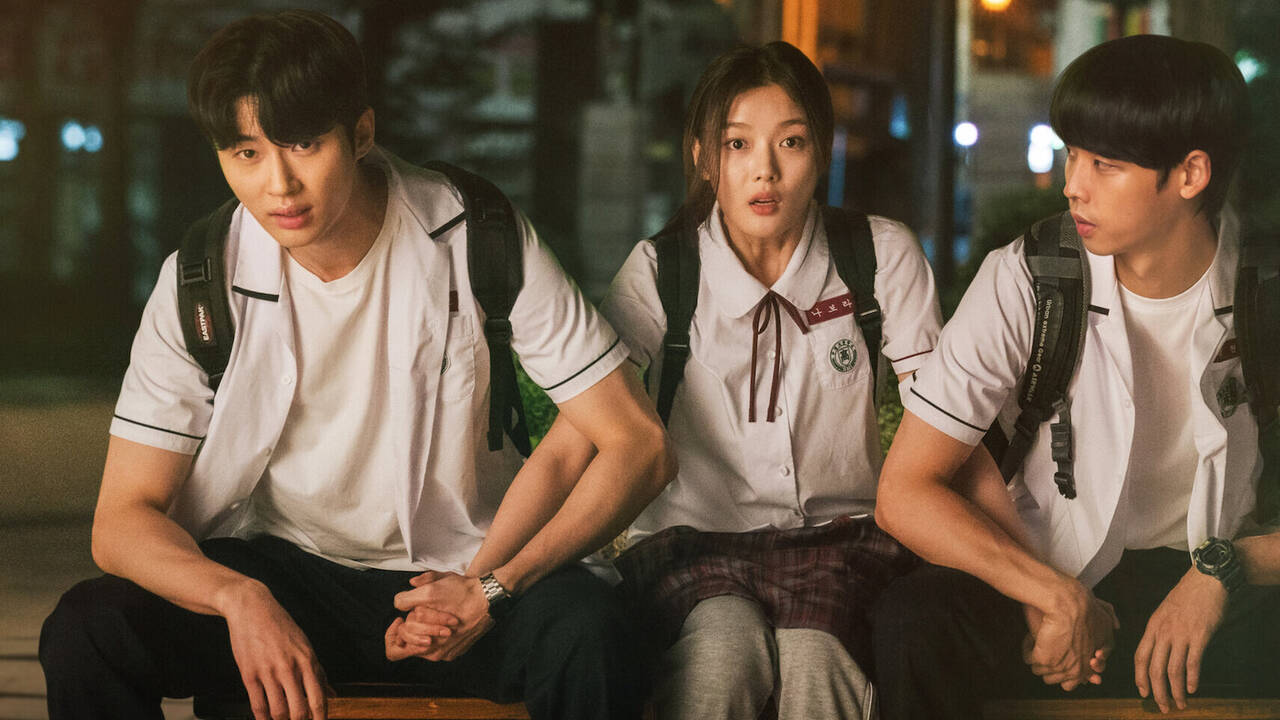 20th-century girl, as the name suggests, is set in the 20th-century era and takes us back to those times, giving us a ride through nostalgic memories regarding first love, breakups, and friendships.

Set in 1999, 20th-century girl follows the story of Na Bo Ra played by Kim Yoo Jung, a 17-year-old high school student who tries to help her friend who is a heart patient with her crush. Bo Ra follows Hyun Jin, the friend's crush, around trying to learn more about him. As she tries to learn about Hyun Jin, she falls for his best friend Woon Ho. The rest of the story follows whether Bora will be successful both in her love story as well as helping her friend with hers.

The story and the setting of this movie surely do give us something which all of us have seen before. But the characters add a freshness to the story which makes it unique. The cinematography and the preciseness with every element of the 20th century that the movie has tried to offer us are commendable. The characters are the real charm of this film. The nostalgia regarding first loves and friendships seems too real in this film. The film shows how the world started changing slowly as the year 2000 hit. Audiences who have witnessed this change will be able to have a nostalgic ride when they watch this film.

The film without a doubt gives us the 90s love story vibe. Korean films/ dramas are experts in showing the good old times, and this film has certainly maintained the standard. The film does not offer us a cliché love story. It gives us happiness and sadness all in all making it an emotional ride.

The film tells us the story of these four kids, but the main focus is on the character, Bo Ra. We might feel that all other characters revolve around her and fails to show us a path of their own. But apart from this tiny issue, there isn't anything else that you will not enjoy about this film. It has a very good pace and a very emotional twist at the end, which might not satisfy us but will make us love the characters more.

The plot is a decent one and all the extra elements make the movie stand out. The film is like breathing in the fresh air as they provide us with a cute love story without leaving out the realities of life and the sorrows it brings us. 20th-century girl is a perfect film to watch with your loved ones on a weekend as it gives us all the good vibes!

Final Score – [8/10]
Reviewed by - Poornima Balsu
Follow @BalsuPoornima on Twitter
Publisher at Midgard Times