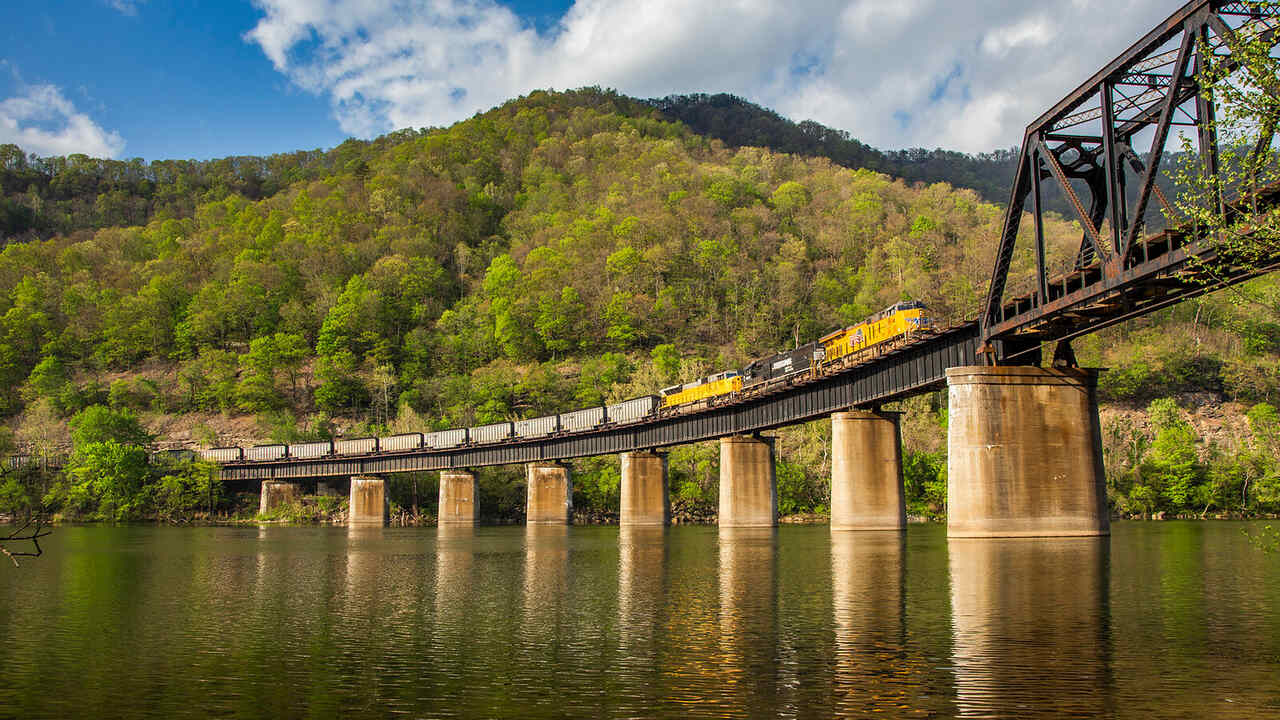 The picturesque and mountainous state of West Virginia is often referred to as a 'coal country', thanks to its status as the second largest producer of coal in the whole of the US (accounting for 14% of the nation's total output).

While this is one of West Virginia's most generative and renowned industries, it's worth noting that the state is continuing to diversify and is now home to a number of fast-growing markets that may come as a surprise to some.

We'll explore these in more detail below while asking how they've impacted the West Virginian economy.


#1. The Movie Industry

While the tranquil 'Mountain State' may be far removed from the glitz and glamour of Hollywood and Los Angeles, West Virginia is one of several unfashionable states to have established a thriving film industry in recent times.

In this respect, it has followed hot on the heels of North Carolina, Texas, and Georgia, by building generative and competitive film production industries that have disrupted a marketplace that was once dominated by LA, California, and New York.

This represents a marked shift in North America's film landscape, which has begun to move away from metropolitan states and cities and instead create more widespread opportunities in typically rural and industrial heartlands.

In the case of WV, the state legislature revitalized the West Virginia Film Office in 2022, with new laws being implemented in just five months. At the same time, the state's film tax credit status was also revamped, and the local movie sector was up and running almost immediately.

This trend is built on the premise that people care much less about location and the dazzling lights of major cities, while the emergence of a more competitive marketplace is advantageous for everyone from aspiring actors, writers, and students to directors who want their films to be made.

The coronavirus pandemic also accelerated this trend, with people less inclined to travel long distances to California and New York to pitch ideas, chase their dreams, or bring movie concepts to life.

This has helped to boost and diversify West Virginia's labor market while generating valuable revenue for the state's treasury.


#2. iGaming and Remote Sports Betting

iGaming and remote sports betting have also generated significant tax revenues for the state, which has proactively sought to become a popular online gambling haven across all available verticals.

Certainly, the state was quick to legalize sports betting after the Supreme Court struck down the PAPSA legislation in May 2018 (this has previously prohibited all forms of sports betting at a federal level).

If we look at October's figures, the total sports betting handle totaled an impressive $51,118,726, with this sum representing a 9% increase when compared to September.

The state also recently became the sixth to legalize iGaming and online casino platforms, with the online casino handle totaling $277,285,728 in June following an 8.4% month-on-month increase.

June also marked the end of a record fiscal year for iGaming in West Virginia, with the state collecting in excess of $86 million in revenue from total wagers worth $2.6 billion during 2021/22.

There's a growing number of iGaming and remote betting brands now active in West Virginia, with these entities having been reviewed and ranked by Time2Play.

There are 8 operators on the list currently, but we expect this to grow as the WV online gambling industry continues to grow and become increasingly competitive.


#3. High Technology and Data

The development of these industries has helped West Virginia to modernize and diversify its economic output.

Similarly, West Virginia is emerging as a high technology and big data hub, with this a natural progression given the continued investment that has been poured into the state by external corporations and the federal government.

For example, the high-speed transportation and tech-led firm Hyperloop One recently selected WV to be the home of its new certification center.

Incredibly, West Virginia beat out 17 rival states to be selected as the location, highlighting its growing appeal in the eyes of major technology firms across an array of different and cutting-edge niches.

With a continued commitment to build out its tech infrastructure and telecommunications industry, it's little wonder that employers and big brands have subsequently flocked to the North-central region of the state.

Morgantown in particular (and its surrounding area) is now fully established as a best-in-class science and technology hub, which is home to The National Ocean and Atmospheric Administration (NOAA), National Energy Technology Laboratory (NETL), and Foundation for Economic Education (FEE) and a host of similarly impressive organizations.

It's also emerging as a popular location for leading firms in the biometric and identity security sector, which is one of the most fascinating and highest-growth technology markets in the whole of the industry.