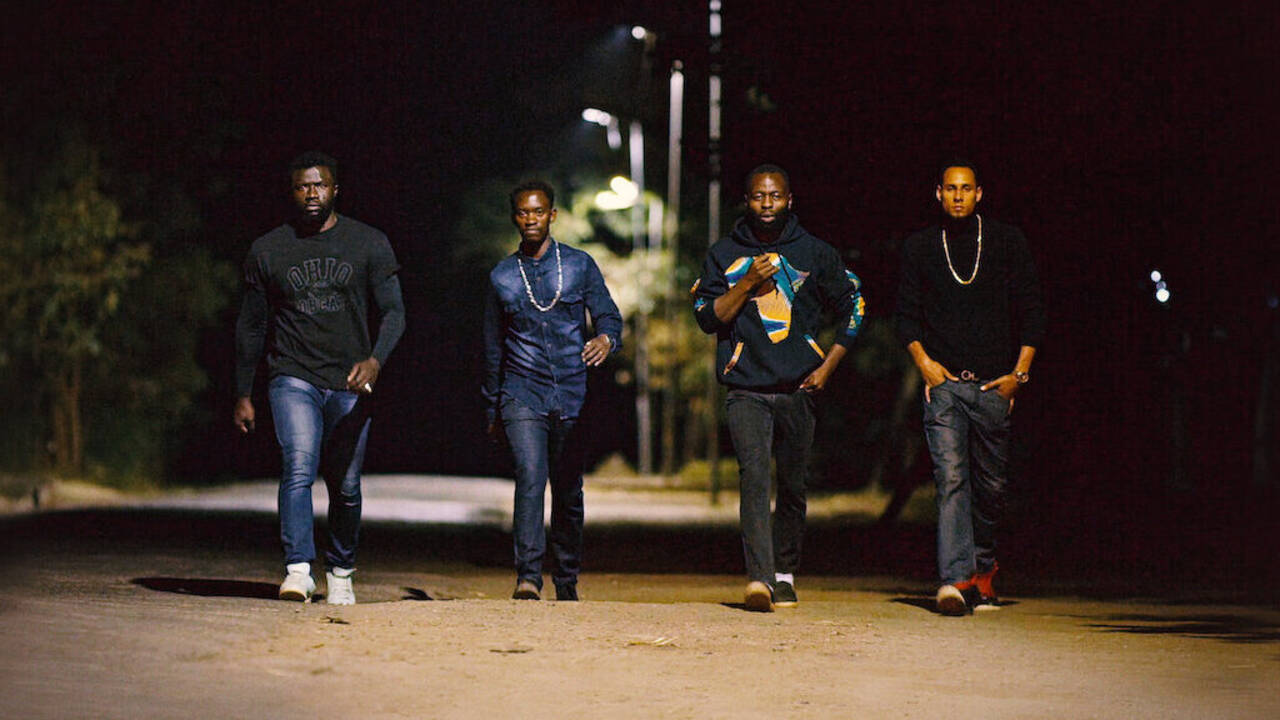 The movie 40 Sticks was released in 2020, and now it is streaming on Netflix. The film is directed by Victor Gatonye and Robert Agengo, Mumbi Maina, Mwaura Bilal, Ainea Ojiambo, and Andreo Kamau are seen playing the lead roles. 40 Sticks has been nominated for many awards in the Africa Movie Academy Awards 2020, including the award for Best Film, Best Actor, Best Director, Best Screenplay, Best Editing, Best Sound, and Best Cinematography.

This 92-minute film starts in Nairobi, and talks of loyalty and its importance are discussed by the members of a gang that earns their livelihood by killing people. There is a snitch in the gang due to which their jobs are getting disrupted. The members of the gang suspect the girl who has been working with them for ten years.

In the next scene, we see that Pablo (the head of the gang) is talking with Majuju and Mustafa (other members of the gang) about splitting the money. They have stopped taking any new jobs due to the fear of getting caught by the police. The money has been kept in a safe house, and only Pablo is aware of its location. Pablo is a married man, and he has a daughter Stacey. One night when he was at his home, Police officers came and raided his home. In the shootout, his wife dies, his daughter is taken away, and he gets arrested.

Eleven months later, he's seen locked up in jail with other members of his gang. Pablo misses his daughter. On the same day, the Police officials were planning to transfer the prisoners. The chances of these prisoners running away and taking the life of the officials seems likely. In the end, the identity of the snitch is revealed and the reason behind all the things has been explained.

The name of the movie has been kept 40 Sticks as it was written on the van that was being used for transporting the prisoners. In my opinion, the plot of the movie was quite predictable. Just the mystery behind the identity of the snitch was interesting. The actors have done great, and it was an adventurous ride. The script could have been better, it was only the ending that justified spending 92 minutes on the movie. The plot twist at the end cannot be figured out, and I didn't see that coming. The character build-up could have been better, and the audience will feel a little bit bored in the middle of the movie.

Final Score – [6/10]
Reviewed by - Riya Singh
Follow @_riyasinghhh_ on Twitter
Publisher at Midgard Times