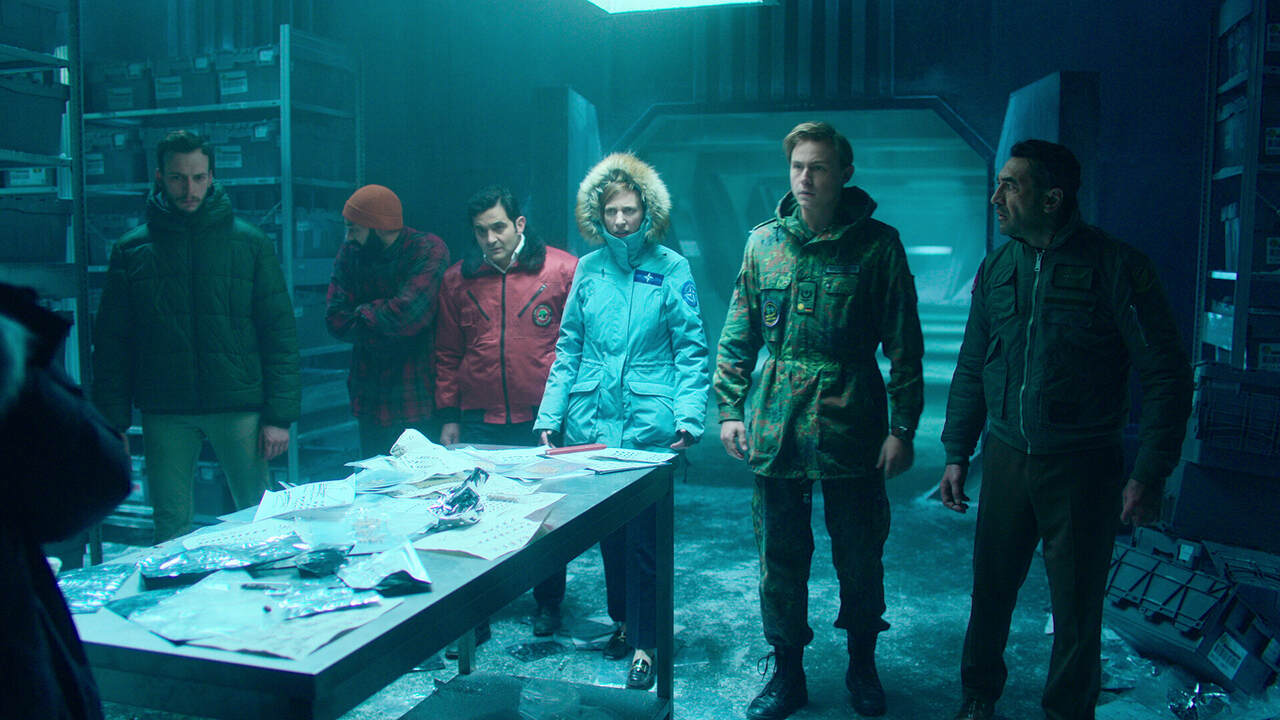 When it comes to international sci-fi shows, we don't get a lot of options, although the Korean industry has produced a lot of them in recent times, hardly any of them has lasted for more than one season. So, we have created a list of five non-English and non-Korean sci-fi shows that you should not miss out on.

I am very sure you may have already seen some of these, but if you have not, you should definitely check them out. The below list has five international sci-fi shows that were released in the past ten years and are currently streaming on Netflix, worldwide.


Into the Night

Into the Night is a Belgian apocalyptic sci-fi thriller series inspired by the 2015 Polish science fiction novel The Old Axolotl by Jacek Dukaj. The series ran for two seasons between 2020 and 2021 on Netflix. This is a multi-language series with an international cast who speak their own languages, which includes Polish, French, Russian, Italian, Turkish, Dutch, Arabic, English, and Spanish. This show also has one spinoff series titled, Yakamoz S-245, which is set parallelly with the events of the show. Into the Night is currently streaming on Netflix along with its spinoff Yakamoz S-245.

Into the Night follows a group of people who are on a red-eye trip from Brussels when their plane is hijacked. The few persons on board the plane are now among the survivors of a catastrophic global event induced by solar exposure. The plane heads west in an attempt to survive this disaster, which kills all living organisms during the day. The group, led by pilot Mathieu and passenger Sylvie, a former military helicopter pilot, must work together to keep the sun behind them.


3%

3% is a Portuguese-language Brazilian dystopian sci-fi thriller series created by Pedro Aguilera, starring João Miguel and Bianca Comparato. The series ran for four seasons between 2016 and 2020 and all the seasons are currently streaming on Netflix, worldwide. If you decide to watch this series, make sure you are watching with the original audio as the English dubbed version is not up to the mark.

The series is set in an unknown future in which 20-year-olds from the impoverished "Inland" have just one chance to finish "The Process" and rise to the affluence of the faraway "Offshore" society. While the majority of unsuccessful candidates are simply dismissed, others do not survive, resulting in only 3% of candidates succeeding.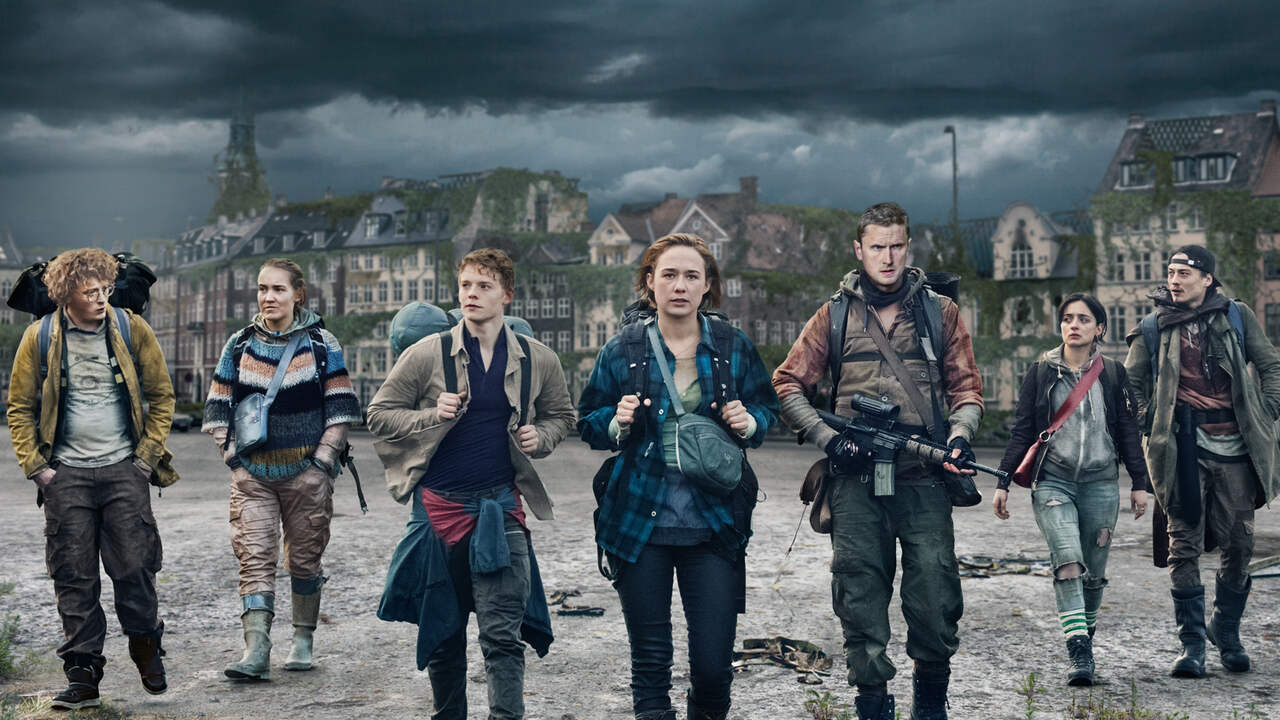 The Rain

If you have seen Dark, you might get similar vibes from this series. However, there is no time travel involved, and the story is a bit straightforward forward which makes it an easy and light watch. The Rain is a Danish post-apocalyptic sci-fi series created by Jannik Tai Mosholt, Esben Toft Jacobsen, and Christian Potalivo. The series ran for three seasons between 2018 and 2020, and all three seasons are currently streaming on Netflix, worldwide.

When a virus spread by rain kills practically all humans in Scandinavia, Danish siblings Simone and Rasmus seek refuge in a bunker. They emerge six years later to look for their father, a scientist who abandoned them in the bunker but never returned. Along the journey, they meet up with a group of teenage survivors and travel across Denmark and Sweden in quest of a safe haven and the siblings' father, who may be able to provide answers and a cure.


Alice In Borderland

We all watch Japanese anime shows and they are truly the best in the world. This series is live-action and it has all the high-paced action quality of an anime. Alice in Borderland is a Japanese sci-fi thriller series based on the manga by Haro Aso. The first season premiered in December 2020, and the second season in December 2022. There is no announcement of a third season as of now, but the ending of Season 2 hinted that the story might be complete and there are no more stories left to tell.

The series follows Ryohei Arisu, a listless, jobless, and video-game-obsessed young man, who awakens in a weird, deserted version of Tokyo, where he and his friends must compete in deadly games to survive. Arisu encounters Usagi, a young woman who is navigating the games on her own, in this strange environment. They set out to solve one mystery after another, risking their lives and confronting what it means to live.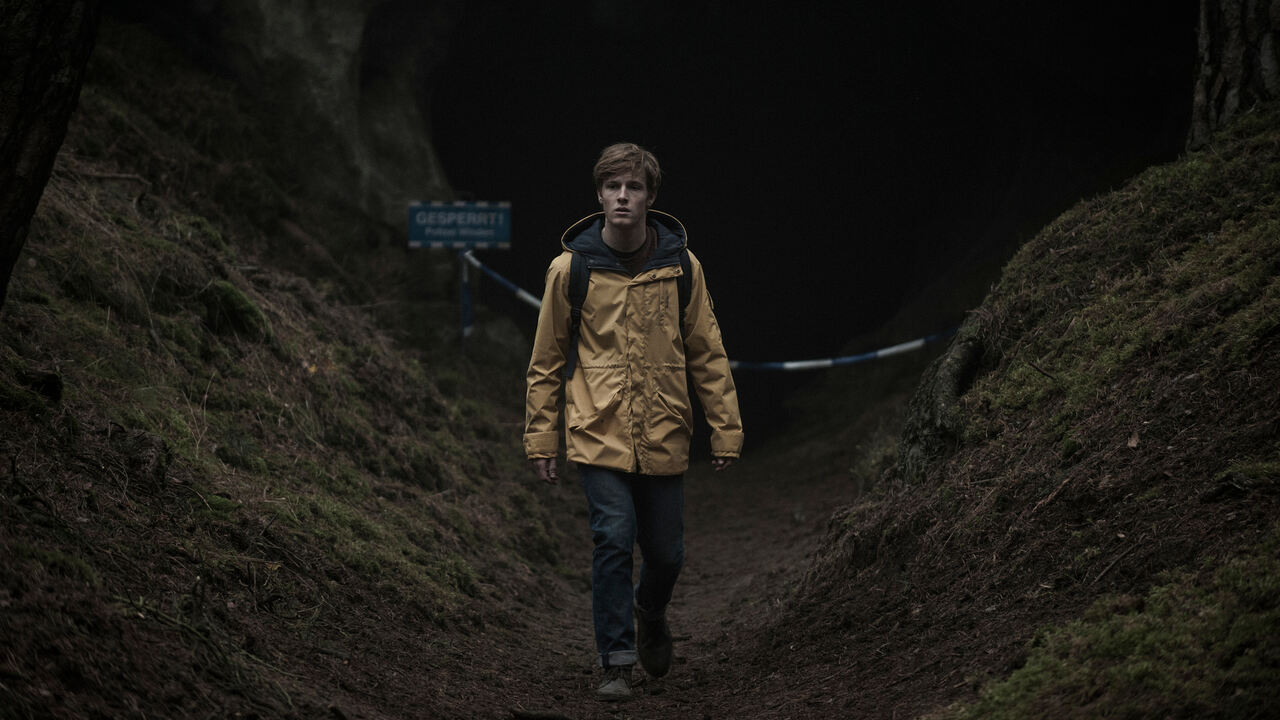 Dark

I don't think this show needs an introduction, but if you have missed it somehow, I recommend that you leave whatever you are watching right now and binge this amazing mind-bending sci-fi series that will make you wanting for more. Dark is a German sci-fi thriller series co-created by Baran bo Odar and Jantje Friese. It ran for three seasons from 2017 to 2020, and all three seasons are currently streaming on Netflix, worldwide.

Children begin to vanish from the German village of Winden, exposing the damaged relationships, double lifestyles, and dark pasts of four families who dwell there and unraveling a four-generation mystery. The series is set in 2019 at the beginning but later expands to 1986 and 1953 through time travel. When the central families of the show become aware of a wormhole in the cave system beneath the local nuclear power station. During the first season, truths about the Kahnwald, Nielsen, Doppler, and Tiedemann families are unearthed, and their lives begin to crumble as their ties are revealed. The conspiracy encompasses the missing children as well as the town's and its people's past.