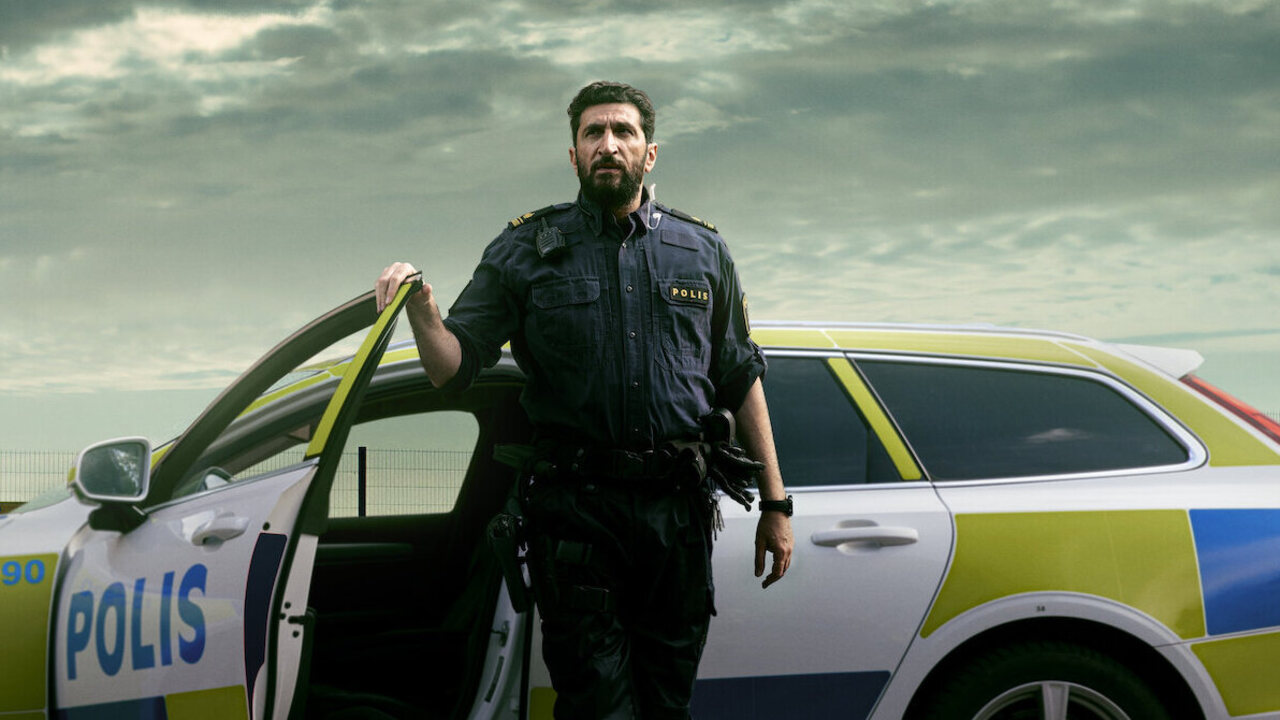 A Day and a Half starts with Artan visiting the hospital in which his ex-wife Louise works. After being denied permission to meet her, he loses his calm and starts attacking the patients and staff. He gets a hold of Louise and thus starts the hostage situation.

Lukas (the police officer) comes naked to see the situation himself. For those wondering why he was with no clothes, this was the condition set by Artan. He left everyone except his wife and demanded to meet his daughter.

I wanted to title this review as an overdramatic reunion, but my thoughts changed after I watched the last 20 minutes of this emotional and heart-touching movie. Initially, it felt that Artan was nothing more than a mad man but, he can not be defined by those words. Sometimes, we do such things for love which come out of a corner of our heart that we never knew existed. Being an immigrant, left by his wife, accused by his father-in-law, and having no one by his side made Artan do some unexplainable and unforgettable things.

Entering in a hospital and taking control of his wife at gunpoint is something that good people never do. If things make you emotionally and mentally drained, the acts don't get limited by the boundaries set for a human to be called socially fit or unfit. Needing love and recognition in the eyes of his daughter made Artan do horrible things.

The duration of A Day and a Half is 95 minutes of this film. The audience will be left wondering if there is a way that Artan will be able to return to his normal life or reunite with his family. The wife was horrified and the same happened with their daughter. After committing a crime of such great magnitude that multiple police cars follow you around, more things come to mind. Some of them include why was police helping him. Providing him with a car, safe passage, a private jet, and then a ferry. Wasn't it too much for a man who has held his family at gunpoint?

Also, why was the National Task Force involved? This man didn't pose a national threat as Lukas himself checked Artan for possession of any bomb or bomb belt. Certain things don't make sense in the movie and they can be simply avoided.

The film knows to play with the perception the audience formed about the characters. Lukas, the police officer was a kind man, and hadn't it been for him, Artan or even his entire family would have been dead. The man knew how to handle things and differentiate between when to respond and when not to.

I liked how A Day and a Half ended as it was a justifiable end and not an abrupt one. The title of the film is so because the hostage situation continues for a day and a half. In my opinion, this is a good but slow film. After watching the initial 30 minutes, I wanted to rethink my decision to select this title, but the wait was worth it. While many might not be that patient, these factors make a potentially great film into a mediocre one.

Final Score – [6.5/10]
Reviewed by - Riya Singh
Follow @_riyasinghhh_ on Twitter
Publisher at Midgard Times
Release Date: September 1, 2023, on Netflix