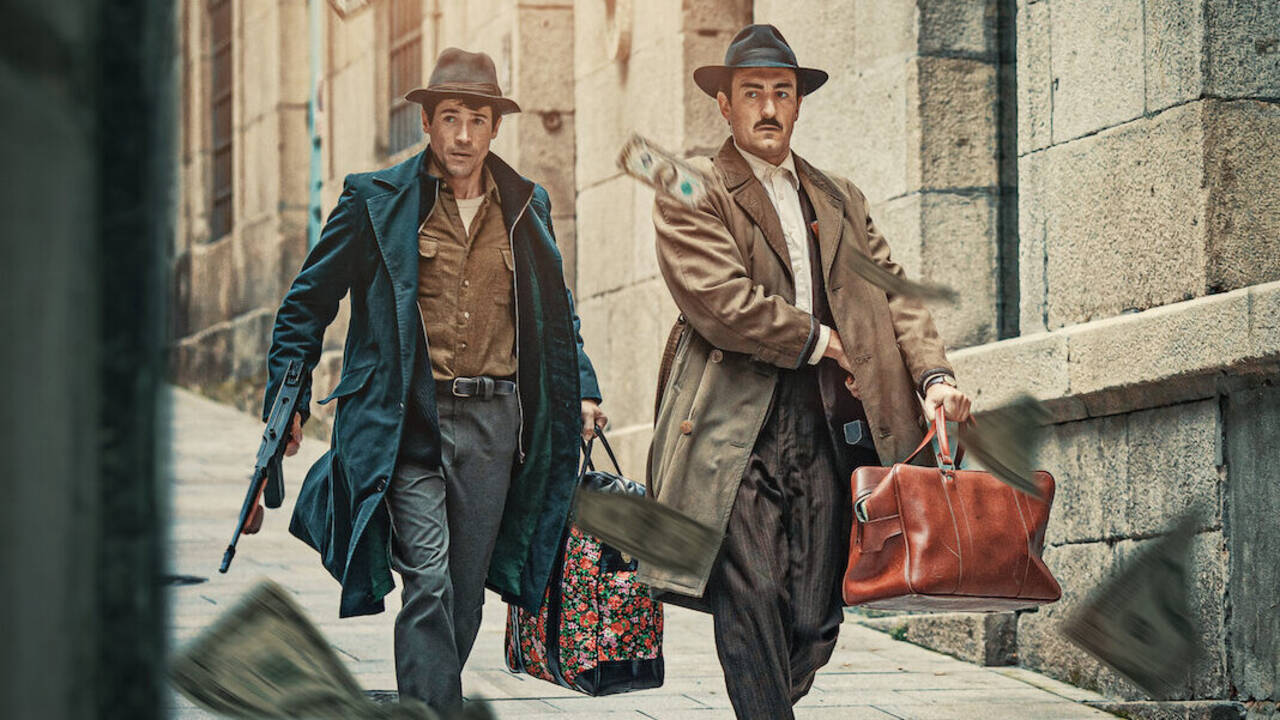 The title of Javier Ruiz Caldera's new film refers to Lucio Urtubia, a Spanish anarchist who robbed banks and committed forgeries throughout the 1960s and 70s. Some compare him to Robin Hood due to his deed of giving money to poor people by stealing from the rich. Urtubia died in Paris on July 18, 2020, at the age of 89. But there will be people like Caldera who will ensure we never completely forget about him.

While watching A Man of Action, I thought the title also alludes to Caldera himself. His approach to directing this film is to fill it with fast-moving action. The movie swiftly moves from one scene to the next, as if running a marathon or being chased by someone. Instead of going deep, Caldera chooses to cover as much ground as possible. He uses a childhood incident to plant the seed of anarchism in Lucio's mind. During a bank robbery, brief encouraging words (hardly more than a single line or two) prove more than sufficient to inspire Lucio with great confidence. Even Inspector Costello's (Alexandre Blazy) begrudging appreciation for Lucio seems unearned. It feels as if the movie is just doing a rushed job in the character development department.

What it all means is that A Man of Action is less attuned to psychology and more interested in the thrill that arises while doing illegal activity. The nippy pace reflects Lucio's restless personality (he doesn't take a taxi but runs toward his wife's apartment after being released from jail). Here is a man who dives headfirst into a task without thinking about the consequences. He wants to bring change, and he wants to do so as quickly as possible. This means that he can be quite selfish. He not only risks his life but also puts others, like his sister's husband, onto the path of trouble. This is where A Man of Action becomes interesting. It doesn't merely behold Lucio as a saint but makes us see how careless he can be due to his madness. A Man of Action is neither a biography nor a hagiography. It's purely an action movie based on a real-life character and his activities, all of which are tweaked as creative liberties have been taken for this particular story.

As Lucio, Juan José Ballesta gives a stern performance. His hard-as-rock face conveys the solid determination of his character, who can go to any lengths to bring down those in power. Liah O'Prey is sweet as Anne, Lucio's girlfriend-turned-wife. It's a pity we don't get to see much of her. But then, A Man of Action has no time to make a detour towards romance or drama. It simply touches on these aspects, provides just enough information, and cuts to the action-packed chase. This flea-beating-elephant story might not necessarily inspire you, but it would surely keep you entertained.

Final Score- [7/10]
Reviewed by - Vikas Yadav
Follow @vikasonorous on Twitter
Publisher at Midgard Times