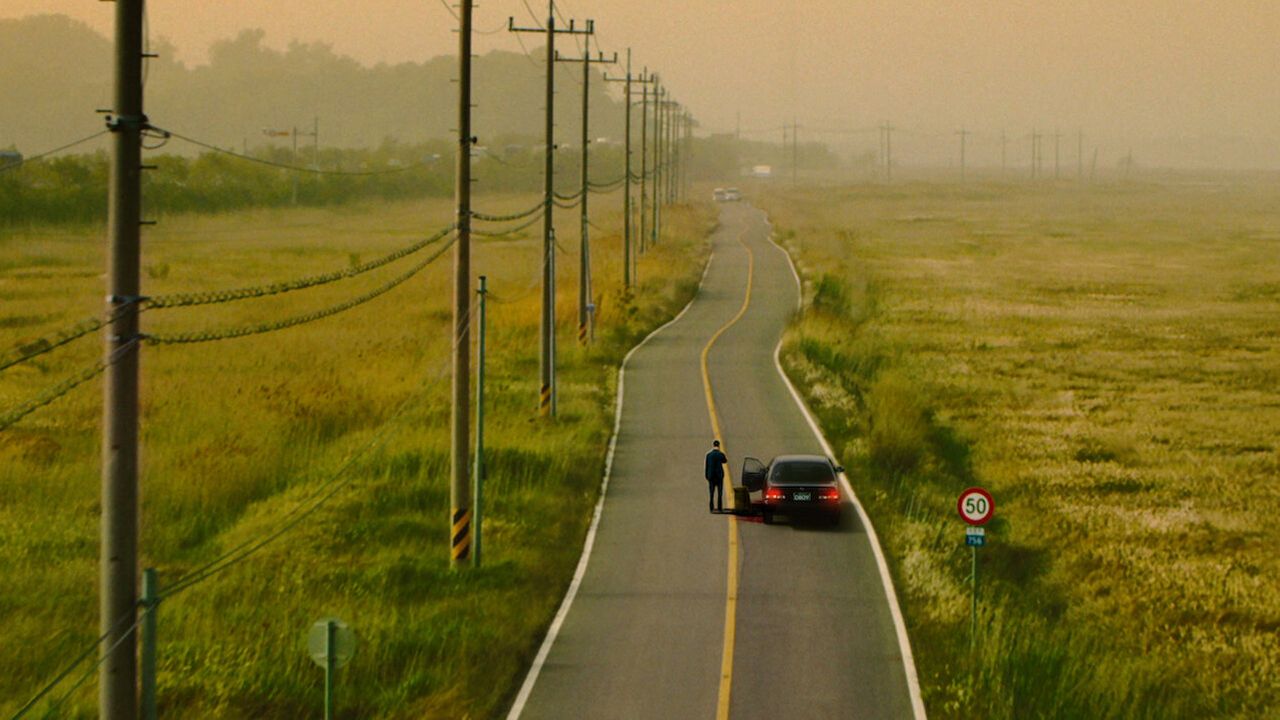 The series begins by talking about the importance of money and how it is of no use after one dies. A man is seen being buried alive in a grave as he wasn't able to repay whatever he owed, so this is what he gets in return. The next scene takes us to the protagonist- Dong-Ha, who is in a state of complete shock. He gave a bribe to the Director for getting a quick promotion, but the Director gets caught in a case of sexual assault.

The money that Dong-Ha used for the bribe was actually for the treatment of his son, who needed a heart transplant for his survival. This came as a huge shock to his wife Eun-Ju, who already wanted to divorce him, and this incident made her decision a bit easier to carry out.

Dong-Ha comes across some blood money, and he didn't even blink before taking that up as it would mean that his family could come back to him. After taking the money, he needed to dispose of two bodies that were found in the same van where he got the cash, which was lying in the backseat. He tried to erase all the evidence, but every culprit does make mistakes, and Dong-Ha surely did many. Then, the people who originally owned the money are desperately searching for Dong-Ha. Hence, begins a cat and mouse chase.

Dong-Ha did this for his family, but even his wife Eun-Ju had something shady going on, and she wasn't ready to share that with him. At one point, it feels as if all sacrifices that Dong-Ha had to make were wasted.

In my opinion, it is a perfect crime mystery thriller that a cinephile would demand. So many things are happening simultaneously. You need to see the series a bit attentively if you don't want to miss out on the small details. A Model Family has been very carefully written and carried out. It has given its best to trap the audience inside the world that they have created. The actor playing the part of Dong-Ha could have done a bit better. Kang-Chul was a powerful character, and so was Kang Joo-Hyun. It won't be wrong to say that the three characters who were the driving force of the plot were - Dong-Ha, Kang-Chul, and Kang Joo-Hyun.

A Model Family has the right spices a great crime mystery thriller should have, and hence, it deserves to be among the best Korean dramas. The audience will not be able to guess all the twists so easily. Everything regarding A Model Family - acting, plot, and action is wonderful, and it surely deserves to be seen. With all the quality movies and series the Korean industry has been coming up with recently, they might be able to take over the mainstream US content.

Final Score – [7.5/10]
Reviewed by - Riya Singh
Follow @_riyasinghhh_ on Twitter