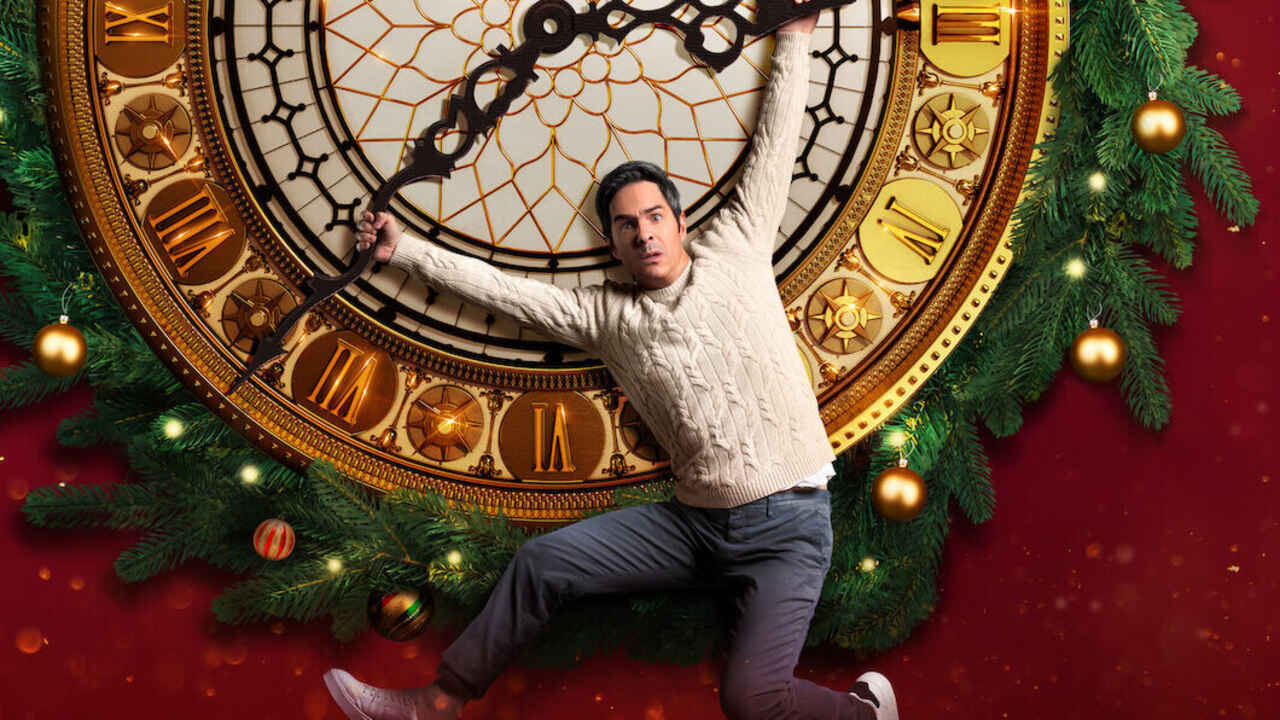 When I read the title of 'A Not So Merry Christmas', I thought this was going to be another run-of-the-mill Christmas miracle story. But the synopsis changed my mind.

Who doesn't love a good old-time loop story where the protagonist repeats the same set of events till they do the one thing that can release them? Well, I do. But this one didn't hit the mark.

Directed by Mark Alazraki, this film follows the same time loop formula. Chuy is a man who hates Christmas. So after a failed Christmas eve dinner with family, he storms out of his home and reaches a bar.

There a fairy godmother put a spell on him that makes him repeat the same Christmas day every year. However, there's a catch. He won't remember anything that went on the rest of the year. So our protagonist ages for a decade before he understands that he has to appreciate what he has.

At 1 hour 40 minutes long, I thought the movie was going to be a breeze with time loop shenanigans. But seeing Chuy repeat the same kind of mistakes every year gets frustrating a couple of times. And about an hour into the movie, I was ready to quit.

What makes the film harder to watch is that Chuy is an utterly unlikeable protagonist. He doesn't just hate Christmas, he also doesn't care about his family and it seems like the writers cooked up the he-won't-remember-anything-that-happened-in-a-year plot to give their character an out because he's an utterly uncaring parent and husband.

And I have so many questions too- why did the fairy godmother lift the curse after a decade? Nothing that happens during the curse actually changes him. It's after the curse has lifted that he realizes what he has abandoned. But then again, how was he supposed to realize that he was making mistakes the rest of the year when he was reliving the same day over and over every year?

In fact, it was his wife leaving him that actually made him realize his mistakes. So if she had left like half a decade ago would he have realized his mistakes sooner? Who knows. It's a plot that could have used a little more thought to flesh it all out. The writers should have made Chuy's redemption a bit harder to achieve than just cramming everything in the last 20 minutes and slapping a Christmas miracle bow on it.

However, it's not all bad. I loved seeing him try to get out of the loop. He donates money and food to orphans, gets food delivered so that no one has to cook, etc. But the problem is that nothing comes from his heart. As for the other characters, they just exist because it's a Christmas movie and there's no time to focus on anyone else apart from Chuy.

Overall, watch A Not So Merry Christmas if you love time loops and a half-baked story that takes forever to get to the point.

Final Score – [5/10]
Reviewed by - Ishita Chatterjee
Follow @dracone619 on Twitter
Publisher at Midgard Times