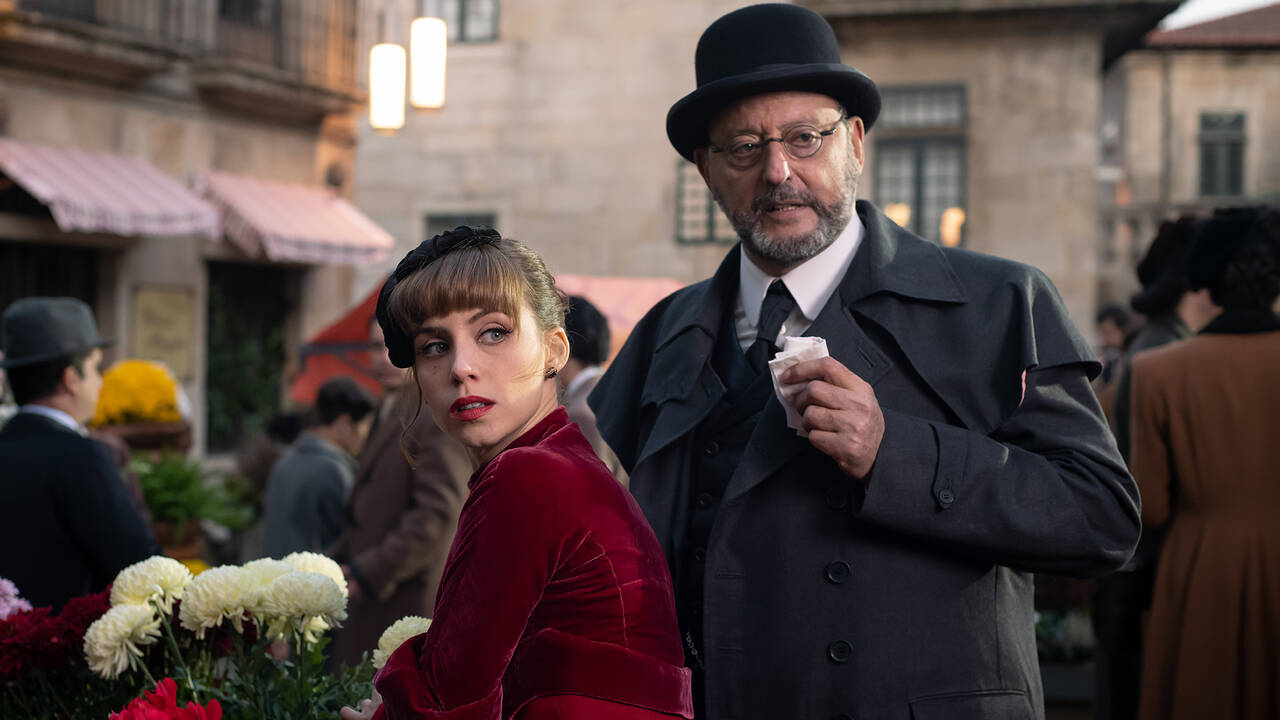 A Private Affair is an original series recently released on Prime Video. This Spanish series has a total of eight episodes, with each having a time duration of fifty minutes.

The story is set up in the 1940s in Galicia, therefore the series has maintained a very vintage and chic vibe. The series takes us through how a young lady called Marina Quiroga, an upper-class woman, who hates how society works by giving men the dominating power sets out to prove herself and achieve her dreams by catching a serial killer who has been a threat to her city for a long time. She is also accompanied by her butler in this mission. Aura Garrido plays the role of Martina Quiroga whereas Hector the butler (a man who always can help Martina conclude the investigation) is played by Jean Reno.

The series has a very cheerful environment because of the main character, Martina. She has a very chirpy personality that lifts the entire series throughout. She is a woman of opinion and does not want to be pushed over by society just because she is a woman. She wants to follow in her father's footsteps and become a police officer. The series shows us how Martina and Hector overcome the obstacles and the prejudices they face as they go on their journey of investigation.

It is certainly a crime series, but it does not solely focus on the crime or the killer itself. The dialogues of Martina speak of feminism and display her idea of a just society. The series does give a Sherlock Holmes vibe, and it has offered some good material. It is an action-packed drama that has a blend of other genres like comedy, mystery, romance, and action. All these genres just rightly fit into the plotline of the show and there is never a dull moment. We see a young ambitious woman who wants to prove herself by becoming a female officer when the whole world is against her because of their narrow thinking.

The whole story unfolds with very much ease, and by the end of the series, we will find ourselves understanding the key to the whole story. A few revelations are done in the last episodes, which will come as shock to the audiences and that makes the series worth watching. There is pure entertainment, a good story, and excellent performance from the side of the actors. This Spanish series is definitely worth a watch as it fits into all the main genres and can be quite entertaining to all audiences who are willing to watch a crime series and also ready for a laugh.

Final Score – [7.5/10]
Reviewed by - Poornima Balsu
Follow @BalsuPoornima on Twitter