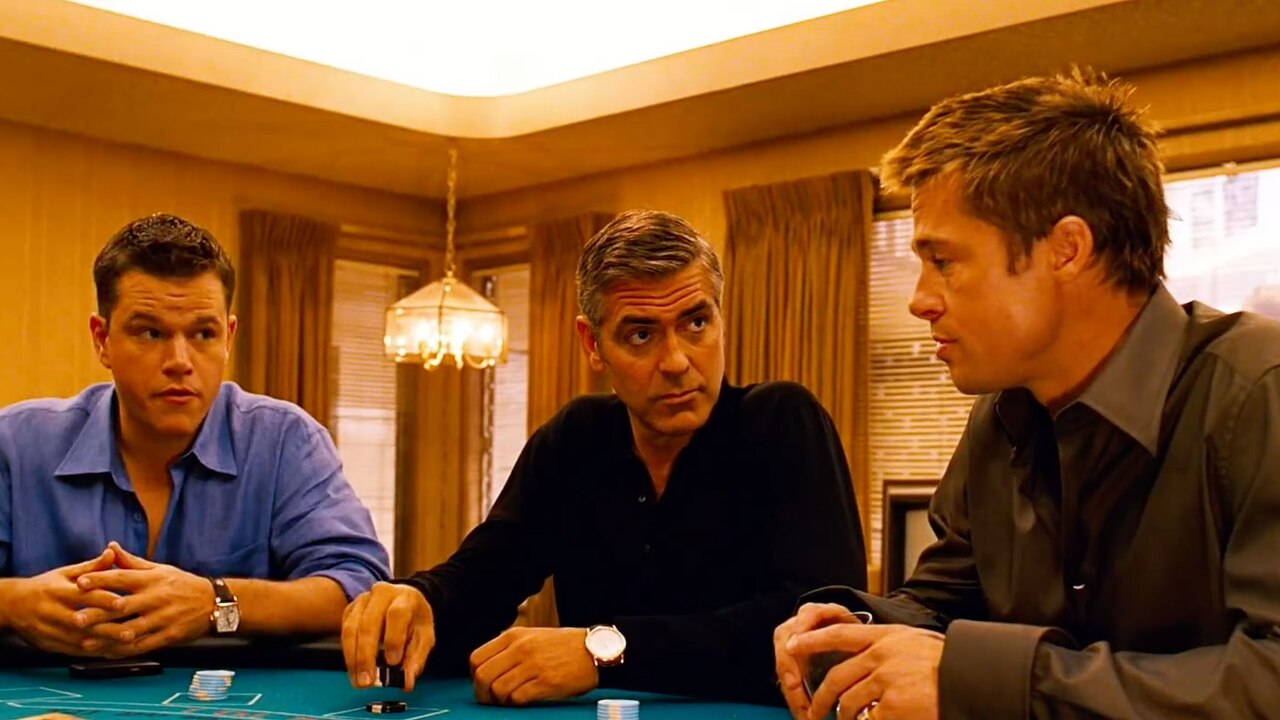 Today, many people enjoy gambling as a recreational hobby, including celebrities. Since Hollywood and Las Vegas are so close to each other, many actors who gamble enjoy rolling the dice from time to time. There is no doubt that most actors and actresses are fond of playing online casino games at their leisure. Celebrities occasionally play for fun, and it is common for them to donate their winnings to charitable organizations and causes.

So, if you're wondering which actors have a tendency to bet and if you'd like to learn more about them, check out the list below!

Ben Affleck

We'll begin this list of actors who are big gamblers with none other than Ben Affleck. It is no secret that he is one of the most well-known movie stars today. He played Batman in Zack Snyder's 2016 Batman v Superman: Dawn of Justice and appeared in one of the biggest movies of 2012s, Argo.

It is well known that Ben Affleck is fond of playing casino games, especially card games such as blackjack and poker. It's no secret that he's a skilled player too, which is why many celebrities and professional casino players want to play with him.

There was also an ad featuring him and Jennifer Lopez's mother, Guadalupe Rodríguez. He was such a passionate player that he even managed to become one of those celebrity gamblers that get banned from the blackjack tables at Hard Rock Casino. Supposedly Ben was counting cards, regarded as cheating in table games.

In spite of this, blackjack remains one of his greatest passions. As far as his winning goes, it has been reported that Ben Affleck won $140K playing blackjack at Hard Rock Las Vegas with Matt Damon. Luckily for the casino employees, he seems to be a big tipper as he left $5,000 in tips for everyone. Clearly, this is evident from the fact that he regularly participates in poker events and even wins.

Brad Pitt

Next in line is Brad Pitt, who has often been spotted playing cards at some of the top casinos for celebrity gamblers. Ocean's Eleven's star won numerous awards:
● two Academy Awards
● two Golden Globe Awards
● British Academy Film Award
● Primetime Emmy Award

It is undeniable that he is an outstanding actor. However, it seems that he is using them for more than just acting. As far as poker is concerned, Brad is an amazing player, especially when it comes to bluffing

It was the role of Robert "Rusty" Ryan in the Ocean series which inspired him to become interested in casino gambling. As part of his training for the film, Brad Pitt visited several casinos to practice playing several different casino games, study the terminology and learn about gamblers. In an interview, Brad said he had never been in a casino before they started shooting.

Over the years, Brad has become a well-known face among Las Vegas gamblers and can often be seen playing poker and blackjack.

George Clooney

Continuing our list of celebrities who gamble, we have George Clooney. George Timothy Clooney (which is his full name) got tons of acting rewards in his career so far. A few of his awards include a British Academy Film Award, two Academy Awards, and four Golden Globe Awards. Again, like his collage Brad Pitt, he decides to try his luck and also test his acting skills at the poker table.

Much like Pitt, Clooney became interested in gambling and became fascinated by the glitz and glamour of Las Vegas casinos. There is no doubt that George Pierce enjoys playing casino games on the big screen, but he also has the habit of playing them off-screen whenever possible.

A 2011 interview with Matt Damon revealed his opinion that Ocean's Eleven stars George Clooney's gambling luck had turned bad following the film's release. Apparently, Clooney lost 25 hands o blackjack in a row when playing with his Ocean's Eleven co-stars. It is rumored that Damon loaned Clooney $600 and got the money back the next day with a funny writing 'for lap dances'.

And that's not all. George is one of those famous celebrity gamblers with a neverending passion for casinos, so he originally wanted to purchase a Las Vegas casino. There is a $3 billion casino project in Las Vegas that George Clooney and Brad Pitt decided to invest in.

Matt Damon

Known as one of the best movie actors in the world, Damon is also one of the biggest celebrity gamblers on the scene, playing poker and blackjack on a regular basis. Matt's fascination with gambling began after he was cast in "Rounders," just as it did for many Hollywood stars at the time. As part of his preparation for the role, Damon learned professional poker from Johnny Chan. Some consider Jonny Chan to be one of the best poker players in the world. After all, he has won 10 WSOP bracelets. Through training with him, Matt gained a thorough understanding of the game, which led him to become interested in gambling.

In recent years, he has become one of the most popular gamblers among celebrities and plays several card games frequently.