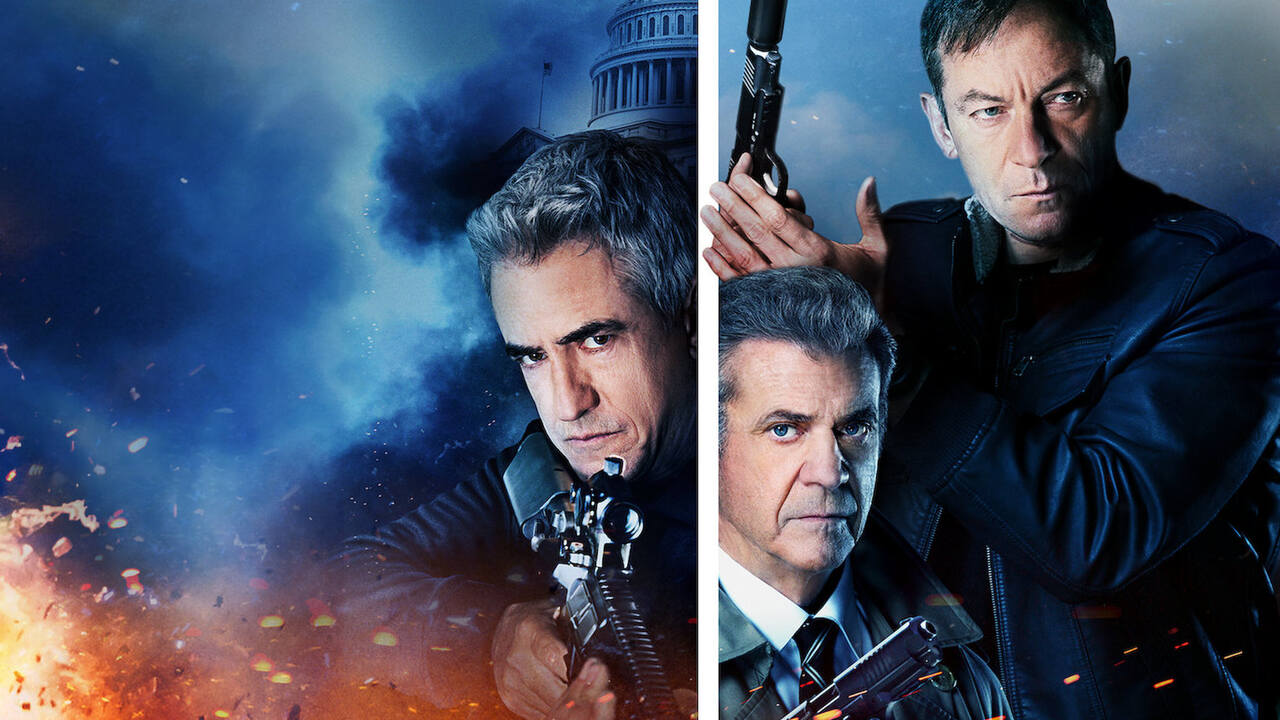 Agent Game, written and directed by Grant S. Johnson is an action film. Its plot can be summed up through this excerpt: A CIA officer discovers himself the focus of a rendition operation after being made the fall guy for the murder of an interrogation victim. It stars the legendary Mel Gibbson as Olsen while also featuring names like Barkhad Abdi, Dermot Mulroney, and Katie Cassidy.

This is one of the most mundane and bizarrely boring films that I've seen during my tenure as a movie reviewer/critic. Firstly, the opening shot immediately makes it clear that this isn't a film with great quality. There has lately been a trend of low-budget spy espionage films starring actors who were once very legendary and celebrated, but are now having to act in low-budget films (maybe for money). Very recently I reviewed Bruce Willis' last film. It was called Assassin. Coincidentally enough even that revolved around a cheap spy espionage plot with spies and terrorists.

We have Mel Gibson, the legendary actor who has worked in films like Braveheart and Lethal Weapon, being shown through a typical Michael Bay 360-degree rotation shot, while the credits fade in and fade out. The way that sequence is shot and put together it is abundantly clear that this film might as well have no budget. It feels amateurishly shot and poor. Then the film shifts to two agents sitting in a car during an extract mission. The female driver jokes that she has driven Uber before when asked if it's her first job. On the other hand, we have Barkhad Abdi being assaulted as he hangs from a hook, something that is known as a rendition operation.

All in all, the film's plot is so boring that you will definitely begin to sleep as it progresses. There are multiple set pieces of action but all of them take place in one of two locations, neither of which are interesting at all. I have to say though, it is really bizarre to see big actors in low-budget films which have a paper-thin plot and action that looks like it was made by a Youtube VFX enthusiast. I didn't really enjoy any aspects of the film. The story is tedious and boring, and the acting (even by celebrated actors like Barkhad Abdi) is poor. The overall film is just really uninteresting. There's a subplot revolving around Barkhad Abdi's character and one of the agents being nice to him during the process that seems like it has weirdly racist undertones as well. The main extraction plot and Mel Gibson's assembling of the extraction scene squad (the one we saw in the beginning) also aren't things you'd remember after the credits roll.

I'd recommend you stay away from this one-and-a-half-hour-long waste of time. I'd also recommend you stay away from any espionage films that star actors of past success and fame. The fact that the film is called "Agent Game" is also hilarious, considering how generic it sounds. Mel Gibson just sits around in DC with the same amount of action as Bruce Willis had in his final film. I hope this isn't the last of Mel Gibson that we see and that he takes on roles that are more suited to him.

Final Score – [3/10]
Reviewed by - Aayush Chaurasia
Follow @AayushC44 on Twitter
Publisher at Midgard Times