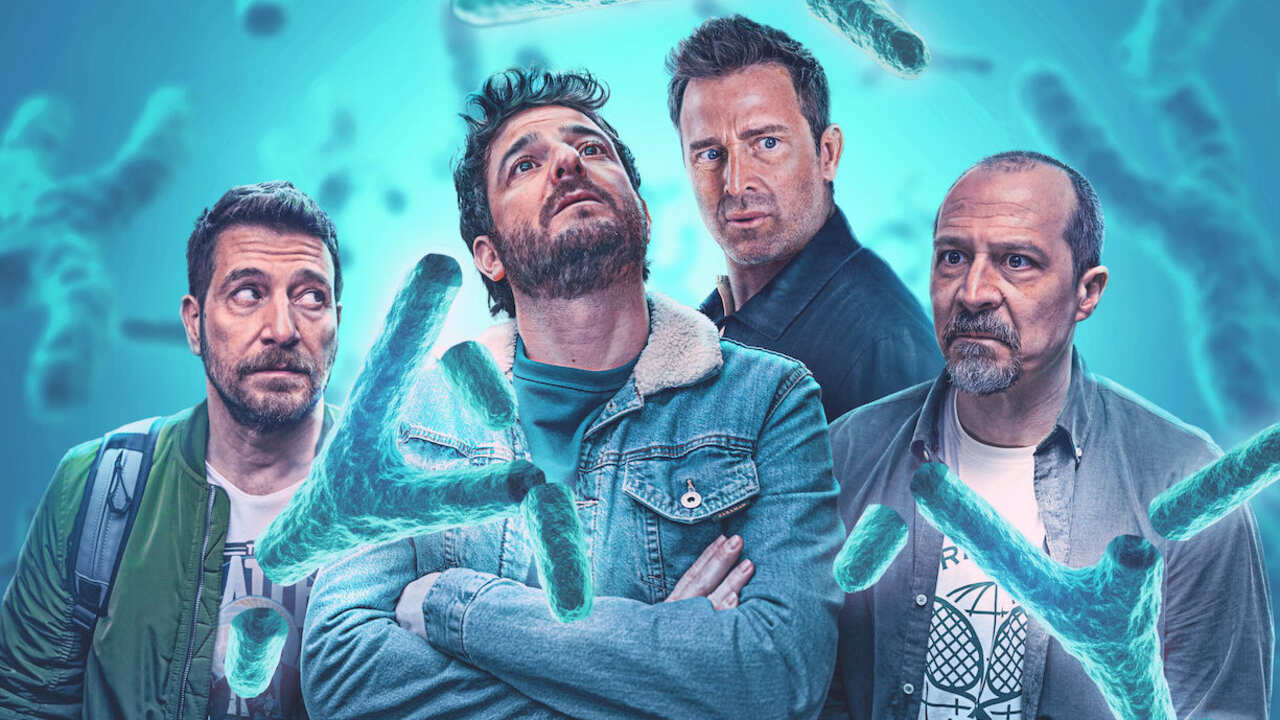 When I saw the title of the show, I balked because I knew there were only two ways this show could go. So I hoped that it had its heart in the right place and didn't become a caricature like Dave Bautista's character Duke Cody in the recently released "Glass Onion" movie. Thankfully, the show executes its title perfectly.

In some shows, men tend to get categorized as sexist pigs. But this series doesn't take that white-and-black approach. It instead has a more modern and grounded premise. The titular 4 male characters in the show aren't total misogynists. They certainly aren't like the people who spend all their time on YouTube spewing hatred against any media that attempts to do things differently. These normal men have stable lives and value the women in it, but they are a bit lost about what their position is in an era where women are becoming empowered.

This is perhaps best shown in the opening shot of the show where Luis (Fele Martínez), Pedro (Fernando Gil), Santi (Gorka Otxoa), and Raúl (Raúl Tejón) attend a seminar on deconstructing traditional masculinity. But none of them are quite convinced if they should be here or are questioning what exactly they are doing here. The series creators Laura Caballero and Alberto Caballero deftly use comedy to navigate us through the lives of these 4 men, which are all seemingly in different stages of shambles.

Pedro has lost his cable network programming job to a woman because the CEO wants to bring in a more younger and female-skewing demographic. But he has a new house he has to pay for, so his girlfriend Daniella decides to become an influencer to pay for it. Santi comes home one day to find Alex, his teenage daughter has moved in with him, which pisses off his ex-partner Bianca.

Raul breaks off his friends-with-benefits arrangement with Carmen, a married woman, to propose to his longtime girlfriend, Luz. But she surprises him by saying that she wants their relationship to be open. As for Santi, his wife is dissatisfied with him in the bedroom and his idea of bringing toys to spice up the relationship isn't met with the expected enthusiasm. All of these issues show that these men aren't inherently misogynistic scumbags, just insensitive to the changing gender conversations. The show also doesn't tilt the other way and portrays the women as irritating or mean in the guise of being badass or empowered.

The series is a tale of these four men learning what their specific blind spots are regarding how they view women and working to make positive changes that will make their lives better. As for the comedy, it works well and takes on an absurdist tone in certain situations like the "vibrator" incident at school. And this makes the show more comical.

Overall, give this show a try if you want to enjoy a good dose of comedy that will tickle your senses and brain.

Final Score – [7/10]
Reviewed by - Ishita Chatterjee
Follow @dracone619 on Twitter
Publisher at Midgard Times