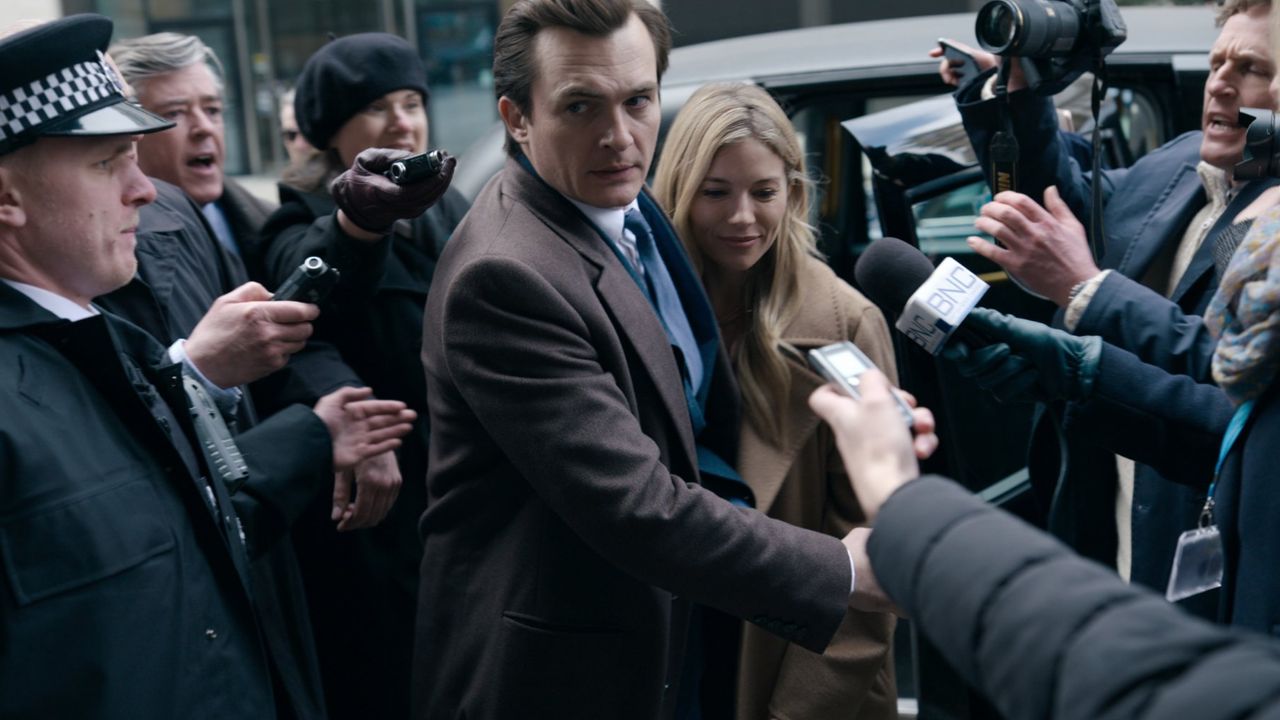 Anatomy of a Scandal begins with a scene of two individuals having passionate sex in a lift. Who these two people are is made clear by the end of the first episode. This series is about Mr. Whitehouse and the several accusations that haunt him, his wife, and his career as a politician.

Olivia Lytton worked with Mr. James Whitehouse in the House of Commons as a parliamentary researcher. Romance sparked between these two, and they had occasionally slept with each other. Sophie (James' wife) was completely unaware of the fact till James told her himself. He didn't tell Sophie out of guilt but, he had to tell her because the news was going to break in the press on the following day.

James expected Sophie to trust him again and named the relationship to be nothing more than a mistake. How would Sophie react in that situation? She had panic attacks and had to find a space where she can regain her breath. After 12 years of marriage and two children, all this was starting to come out of nowhere. Just after the news broke in the press, an accusation followed shortly. James was accused of rape by Olivia, and she told to the Police in her statement that he raped her on the 12th of October in the lift of the House of Commons.

The Prime Minister is James' dear friend, and they both have shared their friendship since they were students in Oxford. So, he isn't abandoned by the PM as he didn't even have a choice as he owed James a favor. Olivia's high-profile case after much consideration is taken up by Kate. The Defense Barrister Angela Regan is fighting for James. This limited series contains many court sequences, each of which ends with a surprising revelation.

The series constantly takes its audience back and forth and make us think whether these accusations are true or not? In one scene, James is holding up Holly Berry's breast. Does this mean that he has raped multiple women in the past? Is his image of a good politician only fiction? How a rape victim is being presented, questioned in the court about giving consent, and asked about saying "no" has been presented in a great manner. Just like the title, the allegations are being dissected in layers. And what's worthy to see is whether James raped Olivia and Holly or not?

The way Sophie is reacting, it somehow feels like she knows that her husband has done these things and the accusations are not wrong. The slow-motion effects, such as a person falling from a great height, Sophie's emphasis on the suspected spouse, plot twists, and court scenes all make it a worthwhile watch.

Final Score – [7.5/10]
Reviewed by - Riya Singh
Follow @_riyasinghhh_ on Twitter