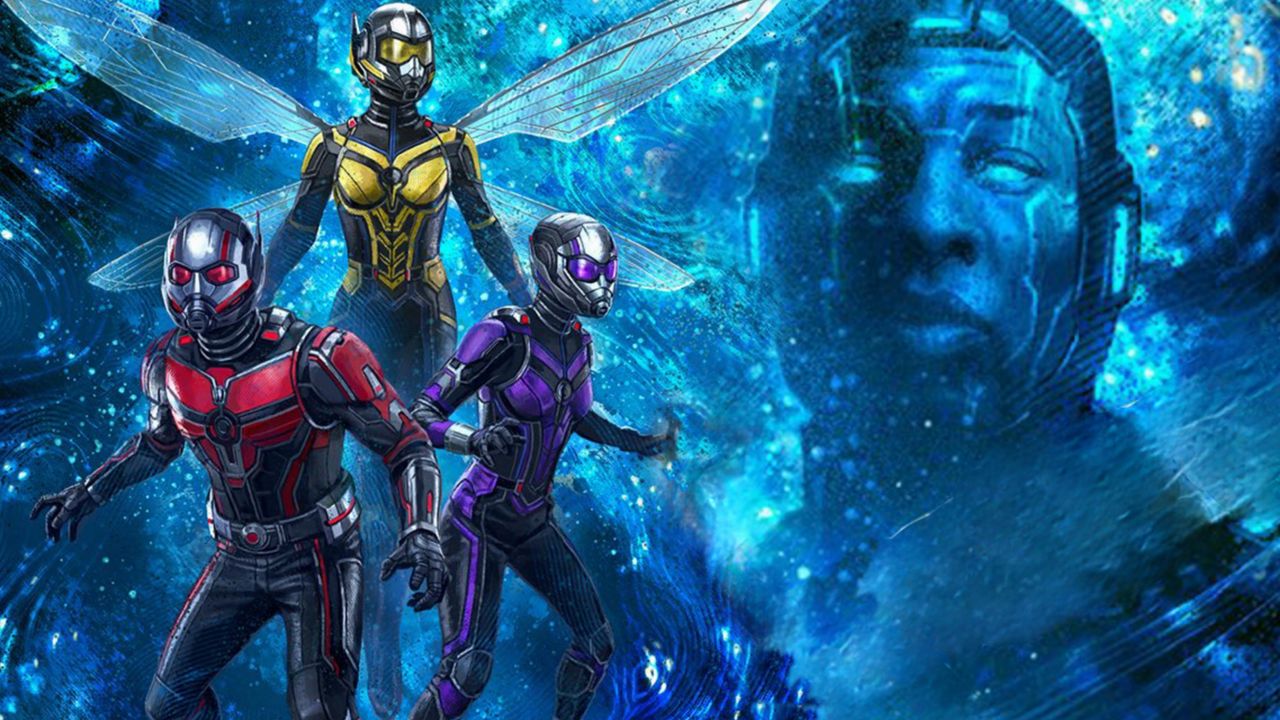 A recorded version of the 'Ant-Man and the Wasp: Quantumania' trailer revealed at San Diego Comic-Con 2022 has been leaked online. Although it is not clear enough to watch or understand (seems to be recorded by an "Ant-cam"), it certainly confirms a few details and rumors regarding the film.

The exclusive teaser revealed at SDCC gives us first looks at Bill Murray's character, Jonathan Majors' Kang the Conqueror, and a shot of MODOK, the bigheaded cybernetic villain, who is making his live-action MCU debut.

Jonathan Majors' Kang narrates the trailer from the beginning. "You're an interesting man, Scott Lang," he says at the start of the trailer. "You've lost a lot of time. But time! it is not what you think. When you can see the time, the way I do, you can see everything." At the end of the trailer, Kang and Scott Lang came face to face, "I don't know who you are, but you have made a big mistake. I am an Avenger!" says Scott to the big Villain. "You're an Avenger!.. I am a Conqueror!" tells Kang as the trailer ends.

The trailer also shows Scott Lang's Daughter Cassie Lang played by Kathryn Newton in her purple Ant-Man suit and looks ready to take on her superhero alter-egos from the comics, either Stature or Stinger. Below is the leaked trailer from Reddit (only viewable on the Non-AMP page):

Marvel star Paul Rudd returns for his third "Ant-Man" movie alongside Evangeline Lilly as Hope van Dyne, a.k.a. the Wasp. Michael Douglas and Michelle Pfeiffer also return as inventor Hank Pym and Janet Van Dyne, who was rescued from the quantum realm in "Ant-Man and the Wasp." The movie is directed by Peyton Reed from a screenplay by Jeff Loveness written by Jack Kirby.

In, Ant-Man and the Wasp: Quantumania, opening February 17, 2023, Scott Lang and Hope Van Dyne return as Ant-Man and The Wasp to continue their adventures. Hope's parents, Hank Pym and Janet Van Dyne join them in exploring the Quantum Realm, interacting with strange new creatures, and embarking on an adventure that would push them beyond the boundaries of what they thought was possible.

In the film, "Kang the Conqueror" is a time-traveling entity. He Who Remains, the creator of the Time Variance Authority, several alternate versions of Kang have appeared throughout Marvel's titles over the years, including his respective future and past heroic selves, Immortus and Iron Lad.

The first "Ant-Man" movie released in 2015, earned over $500 million at the worldwide box office. The sequel, "Ant-Man and the Wasp", which arrived after the Avengers: Infinity War in 2018, collected $622 million globally.